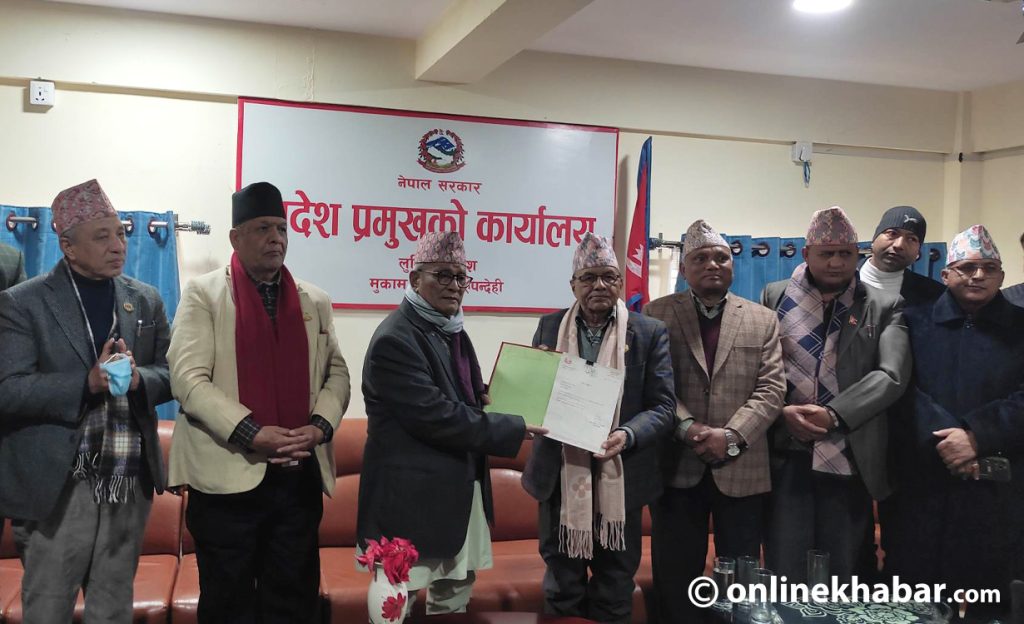 Kathmandu, January 11
Madhesh and Lumbini provinces of Nepal have appointed new chief ministers to lead new provincial governments held in November 2022.
In both provinces, parties in the central ruling coalition have formed new governments.
In Madhesh, Saroj Yadav of the Janata Samajbadi Party Nepal has been appointed the chief minister. Likewise, in Lumbini, Lila Giri of the CPN-UML has been appointed for the job.
With this, five of the seven provinces in the country have got new governments. As per the agreement held among constituents of the central ruling coalition, UML's Hikmat Karki, Maoist Centre's Shalik Ram Jamkattel and UML's Khagaraj Adhikari have been appointed chief ministers in Province 1, Bagmati and Gandaki respectively.
Karnali and Sudurpaschim are yet to for the new governments, but the ruling alliance is certain to lead the executives there also.