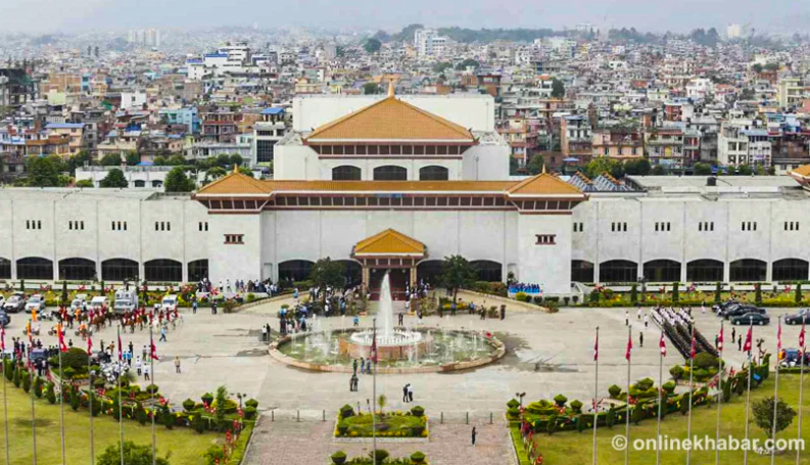 Kathmandu, July 6
The main opposition Nepali Congress on Friday obstructed the meeting of House of Representatives demanding that the government take initiatives to save the life of medical education reform activist Dr Govinda KC.
Dr KC has been staging an indefinite hunger strike, 15th in recent years, for past six days at the Karnali Academy of Health Sciences in Jumla of Karnali province.
Earlier, the party's lawmaker Dilendra Prasad Badu registered a motion of urgent public significance urging the government to address his demands. However, Speaker Krishna Bahadur Mahara chose not to include the motion on the agenda for today, forcing the opposition to resort to the obstruction.
Before all lawmakers of the party stood up to obstruct the meeting, the party's Chief Whip Bal Krishna Khand stated that the House could not move ahead with the regular agenda without addressing Dr KC's demands as his life is at stake.
In response, the Speaker said the proposal would be included on the agenda after a consultation with the concerned minister and sought the opposition's cooperation in running the House smoothly.
However, the assurance could not satisfy the lawmakers and hence continued standing up and chanting slogans.
Following the obstruction, the Speaker halted the meeting for 30 minutes. After 30 minutes, the meeting started again, but the opposition lawmakers stood up.
Then, the Speaker announced that the next meeting would be held next Monday.