Some decades ago, companies around the world were using natural resources as if they would last till eternity. However, the reality is quite evident now. Being conscious of the harmful impacts the businesses have made on the environment, many companies and groups are now prioritising eco-friendly approaches to running so as to encourage sustainability.
And, in Nepal as well, there are many companies and social enterprises which are promoting environmental sustainability in their business. From prioritising reducing textile waste to promoting 3Rs, companies are practising sustainable ethos.
Following them and using their products and services, hopefully, will help you promote sustainability in your life too. To begin with, here is a list of eight standout green startups that take business and environmental sustainability hand in hand:
1. Baas Sustainables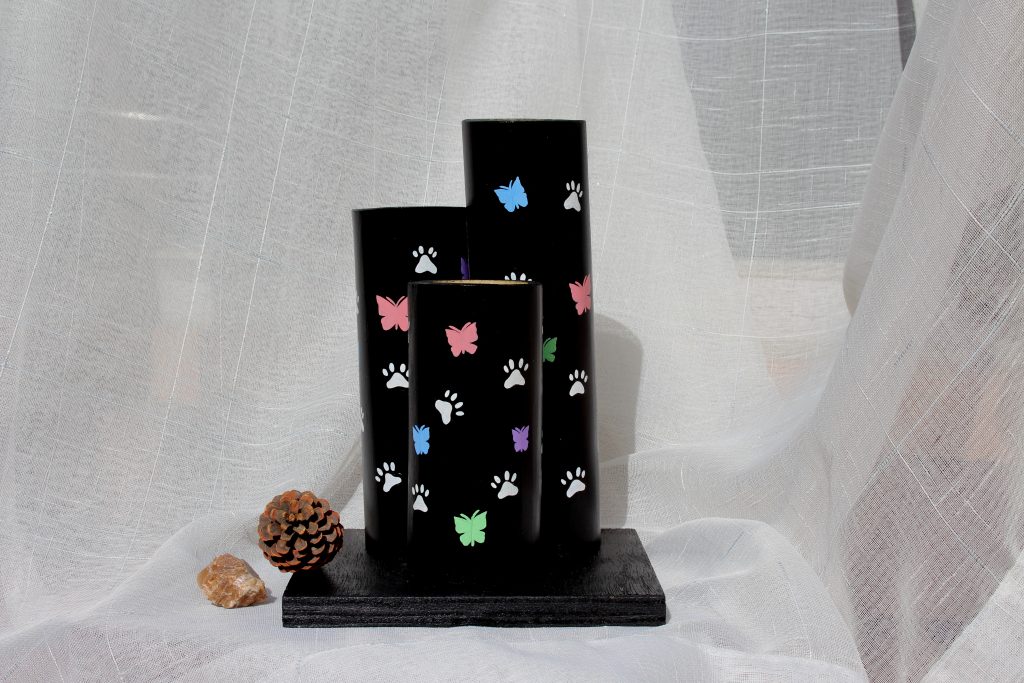 Baas Sustainables is one of those startups that has been operating under the ethos of sustainability. Run by the cousin duo, Phobe Barahi and Shourya KC, Baas Sustainables makes decor products from discarded bamboo. They hand make upcycled bamboo decor products and sell them online. They have been doing this since two years ago sourcing discarded bamboo from construction sites with an aim to promote sustainability in the decor business.
Baas Sustainables makes scented candles on bamboo plants, flower vases, pencil and makeup holders, bamboo scrolls and hand-embroidery. Besides, it uses bags made of upcycled newspaper, jute thread and Nepali paper for packaging. It also opts for recycled boxes to deliver its product at a long distance.
2. Eco Sathi Nepal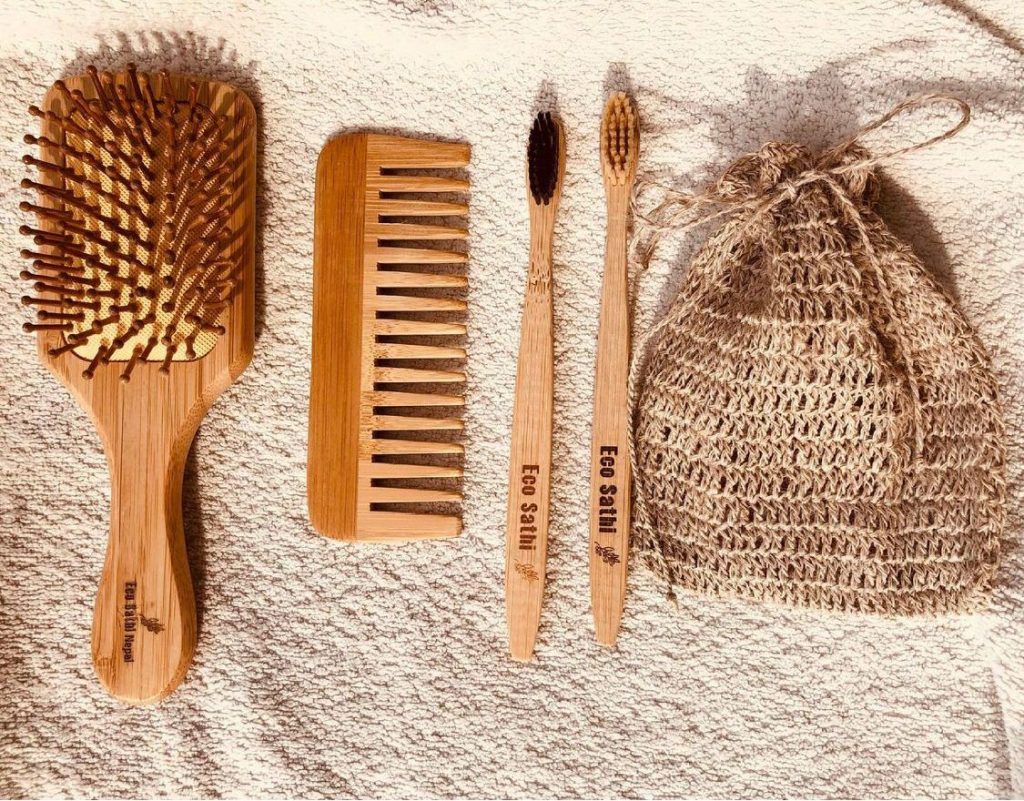 Eco Sathi Nepal, as its name says, is another eco-friendly business in Nepal that sells eco-friendly products. Started by dentist Muna Karki in 2019, Eco Sathi Nepal promotes a zero-waste lifestyle. To do so, they post descriptions of the importance of the products along with their photo.
In the country where many used daily essentials products made of plastics, this business offers an alternative to that including toothbrushes, hairbrushes, combs made from bamboo, water bottles, bags, menstrual cups, and recyclable cutlery. Many other products are also made from decomposable materials. Eco-Sathi Nepal also does not promote over-consumption as its focus lies on sustainability.
3. Kashyapi Nepal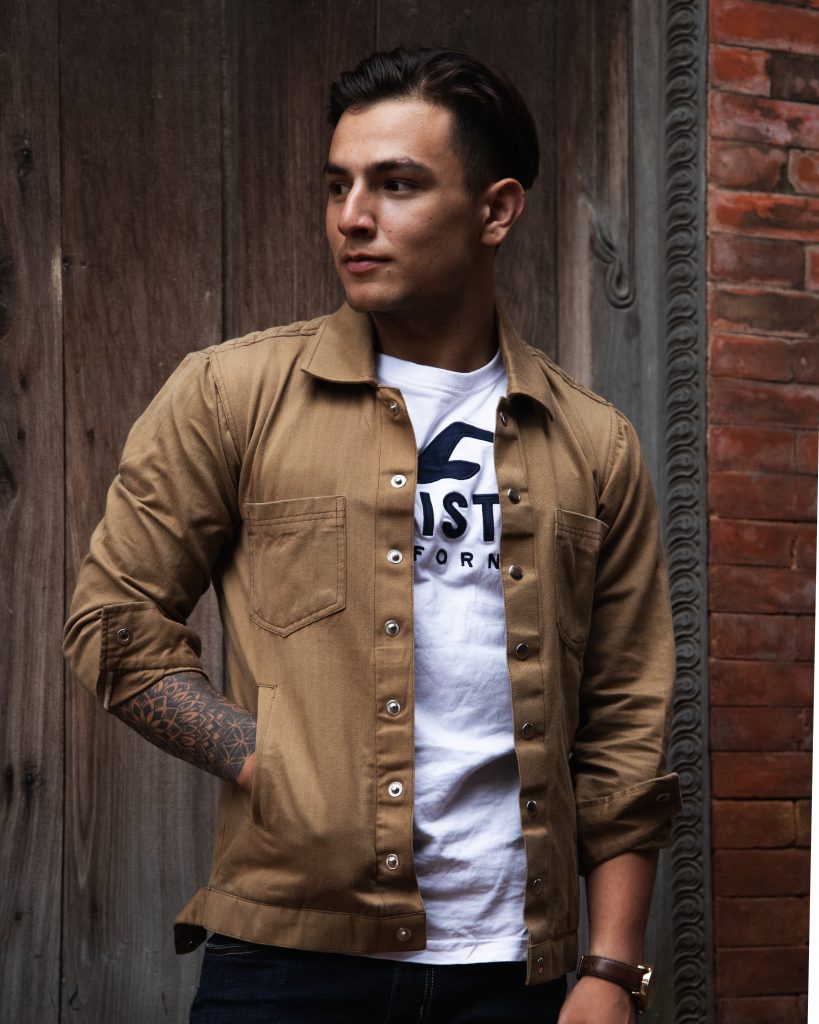 Kashyapi Nepal is a slow fashion brand started by Kishan Shrestha in 2019 adopting the eco-friendly and sustainable ethos. It manufactures outfits in less quantity but ethically.
Its clothes are fashionable as well as evergreen, which rarely runs out of fashion.
The startup also partly uses recycled fabrics to make outfits. It also makes clothes from cotton and bamboo fabrics. Keeping environmental sustainability in mind, it also uses vegetable tanning for adding colours to the products. This sustainable fashion brand follows an eco-friendly approach from manufacturing to the selling process.
4. HattiHatti Nepal
HattiHatti Nepal is another clothing brand focused on sustainability as it is a social enterprise that upcycles unused or old saris into products like scrunchies, cushions, kimonos, and ties. That is not it; it also provides basic non-formal education and training (tailoring and business management) to the women from marginalised communities to make them economically and socially empowered.
5. Mom's Store Nepal
As the children grow faster, there occurs the frequent need of clothes for them, but if you want to promote sustainability, buying new clothes every month is not a good practice to follow. In order to manage this need, Sita Magar along with six of her friends started Mom's Store Nepal in 2020. It is also a social enterprise as it collects donated clothes or other items of children, washes, packs and sells them at a very minimal price. It brands such items as 'pre-loved items' via its social media pages.
6. Naturo Earth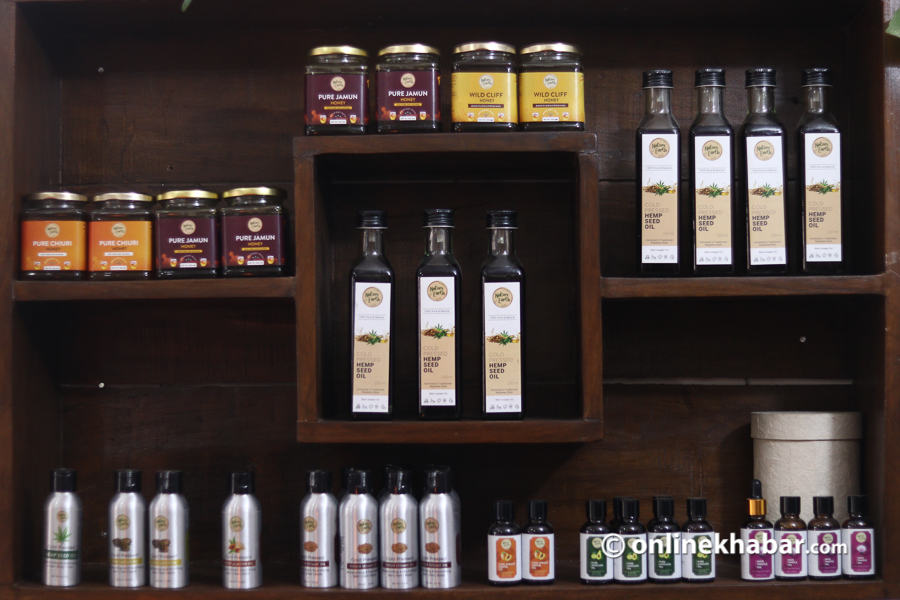 Ankit Agrawal started Naturo Earth in December 2018. It is a wellness brand that utilises medicinal and herbal plants that are present abundantly in Nepal for making wide arrays of health, beauty and lifestyle products.
All of its products are manufactured using natural and organic materials in a sustainable and environment-friendly way. It offers about 50 products that include varieties of natural and organic handmade soap bars, moisturisers, honey, tea, hemp-based products, oils, and lamps. It does plastic-free packaging.
7. Sustainable Future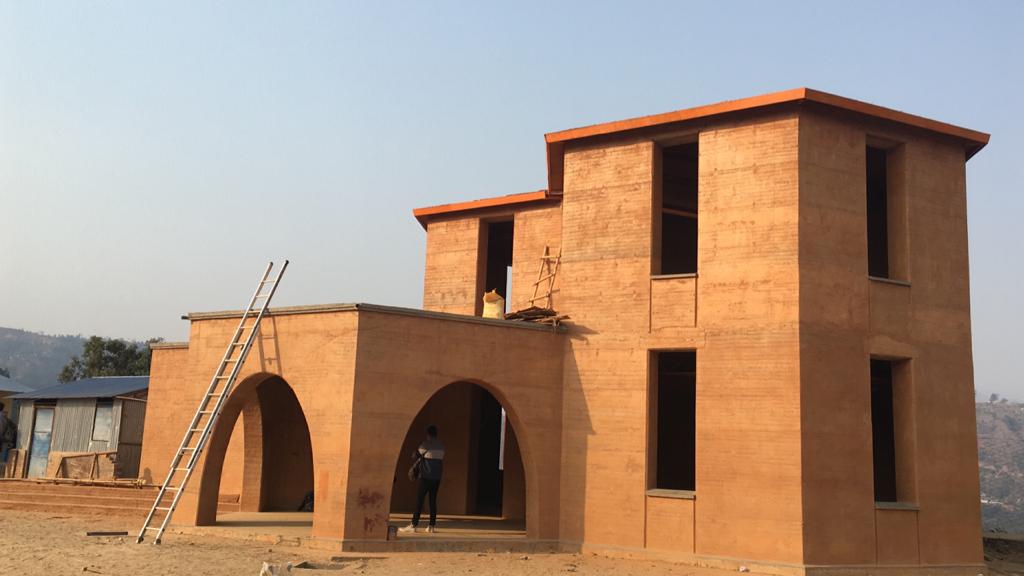 Sustainable Future is a startup started by Narayan Acharya in 2016. This company uses rammed earth technology to construct buildings. In the times when seeing traditional Nepali houses has become a rare site especially in the urban areas, Sustainable Future builds houses or structures by improvising the techniques used by our ancestors that suit modern needs.
8. Ecoorb Ventures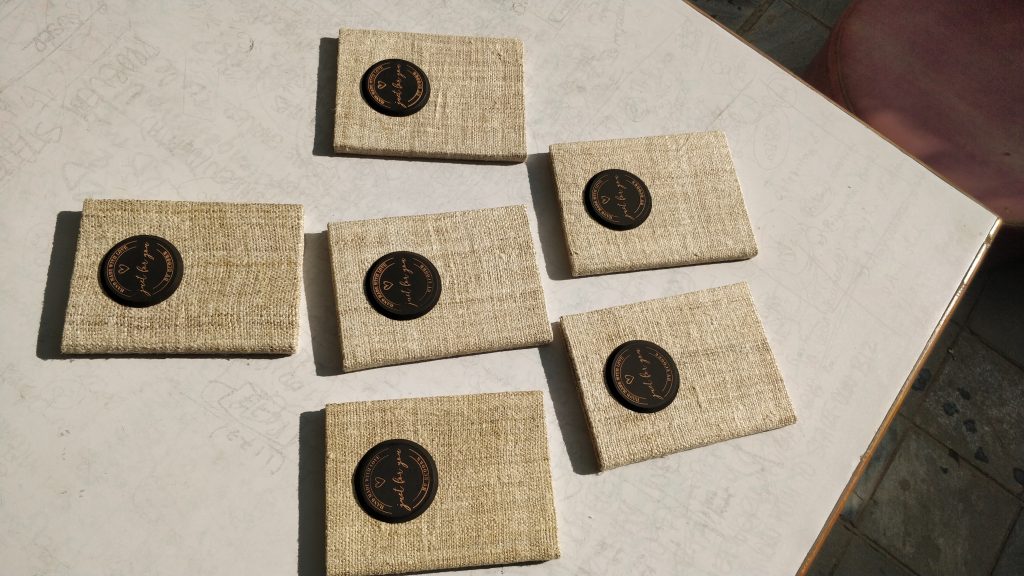 Ecoorb Ventures is a startup that has been manufacturing usable paper products from elephant dung. This startup started by Sunny Rajopadhyaya has been a great example of entrepreneurship and managing waste in a sustainable way.
It offers products like papers, paper boxes, paper bags, visiting cards, photo frames, and notebooks, among others.