Kishan Shrestha, 23, of Lalitpur started working as an accountant in a textile company while he was at the higher secondary level. He spent about four good years of his life there as he got to learn a lot about the textile industry in Nepal and understand the strengths and loopholes of the market.
"But, I also became aware of the amount of pollution and waste generated by the textile industry during the production, of the range of wages the workers are paid and many more aspects of the fashion industry," he says. After realising this dark side of the industry, Shrestha felt the need to start something on his own in this very industry in order to bridge this gap. Because her mother was also into designing once and had a good idea of textiles, he decided to launch his own venture.
Hence, Shrestha came up with his brainchild, Kashyapi Nepal, a sustainable fashion brand at the end of his bachelor's level studies in April 2019. His company is making significant progress in Nepal's sustainable fashion industry although slowly (as 'sustainable fashion' is also called 'slow fashion' across the world).
Resourcefulness of recycled fabrics
While working for the textile company, Shrestha remembers he was also simultaneously doing all the planning for his company. It just took him a few years to gracefully shift to his own brand.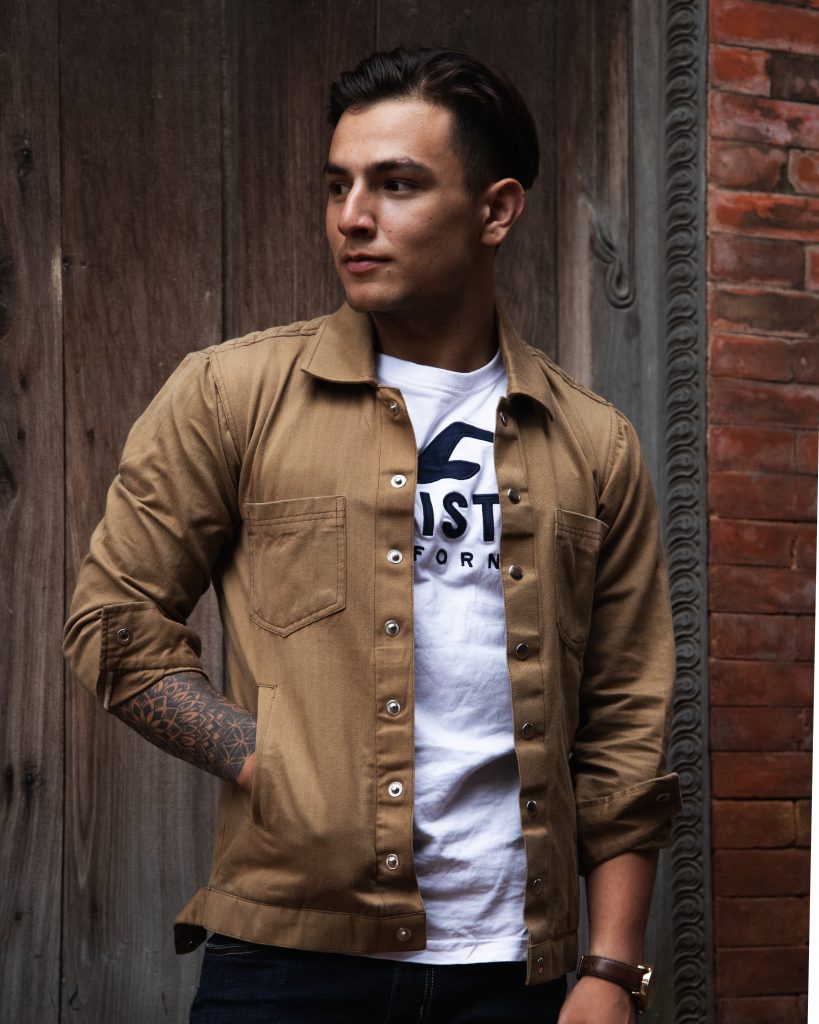 According to him, he invested around Rs 30,000 in the beginning and gradually grew the business through bootstrapping. He shares, "Initially, I brought some fabric and made about two pieces, dyed them, and gave some friends to try and asked for feedback. Accordingly, we worked on our products and improved them."
Started with making clothes with cotton and bamboo fabric (khaki), gradually, this slow fashion brand has started using more sustainable and recycled fabrics. Shrestha shares, "We are partly using recycled fabrics as of now. Now, we are trying our best to completely source our products from recycled fabrics in the coming future."
Shrestha credits his friends for helping him with naming and designing logos and all. He opens up, "After concretising my idea, I started sharing it with my school friends and they supported me with finding contacts, doing videography and web designing. They are on and off in the team."
"As most pollution takes place in the production phase, we are trying our best to control this and produce durable and timeless products," Shrestha, a fresh management graduate, expresses, "Not only that, we are also trying out vegetable tanning for colouring the products. We manufacture, design, market and sell our products following an eco-friendly approach."
Kashyapi Nepal does not have its own factory but works with three other factories and claims to pay them fair wages.
This slow fashion brand produces outfits and other accessories targeting Nepali consumers of the age group 18-35 currently and has outfits costing up to Rs 4,000.
As Shrestha shares, "Kashyapi Nepal is a digital clothing brand, we market our products via email, websites, Facebook and Instagram pages. Along with that, we are also into making consumers aware of sustainable fashion, its significance and need via our posts."
Started with utmost three sales per week, in the span of two years even being disturbed by the pandemic, this brand has started doing the sales of about 50 pieces weekly.
Continuous trials and errors
But, Shrestha says his brand had to walk through a lot of hardships to get it here. "It is very difficult to acquire the resources in Nepal. There are numerous textile factories here, but I struggled to find the 'good' factory that could understand this concept and work accordingly," he says. Further, he mentions finding sustainable raw materials/fabrics was another challenge.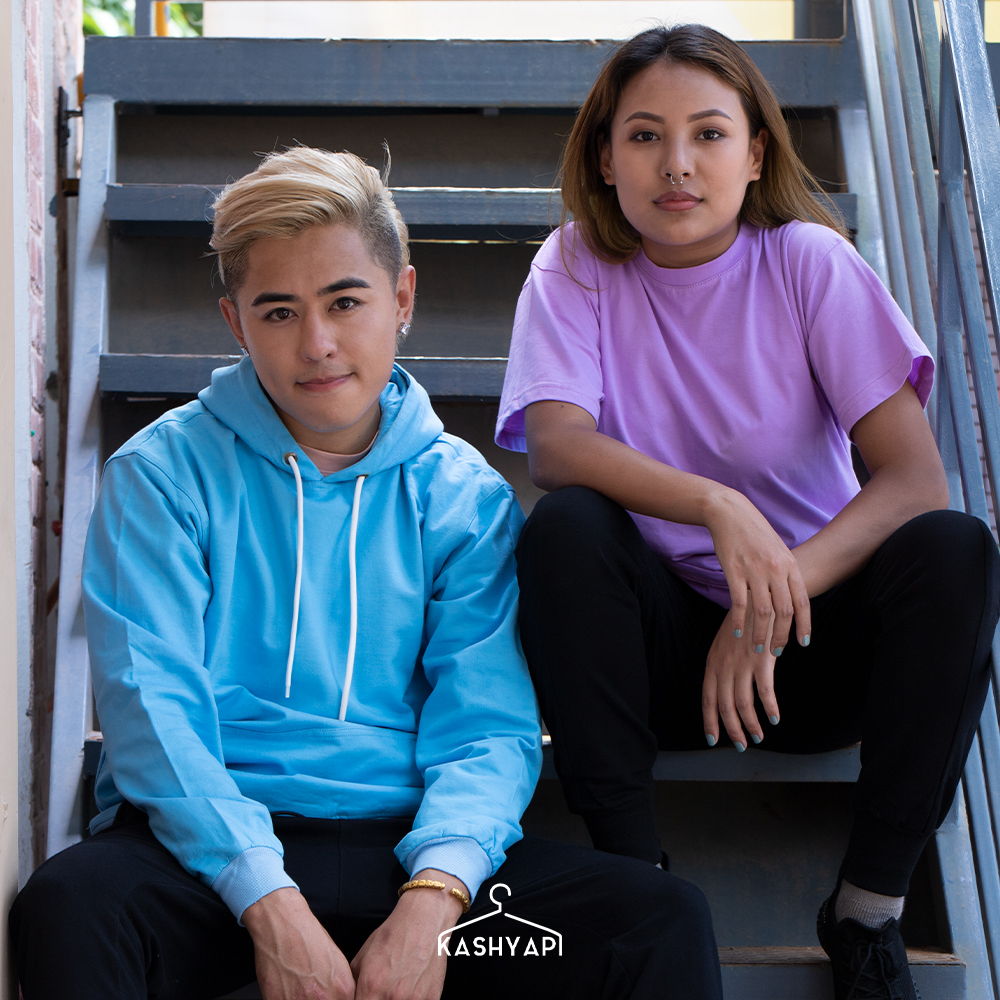 Nevertheless, these hurdles did not stop Shrestha. He shares, "We went through a lot of trials and errors to reach this stage. Learning from our mistakes and sometimes hearing from other individuals help us grow. Gradually with time, we expanded our contacts; we sometimes replaced people, sometimes fabrics, and improved designs as per the need."
Regarding the competition with the fast fashion industry and products, Shrestha views, "Consumers cannot compromise on price, quality and design. But, if sustainability can go hand in hand along with all these aspects, why leave it behind?"
He further continues, "Also, the positive side of the slow/sustainable fashion is that consumers are being aware of sustainable fashion day by day as many other clothing brands and NGOs are advocating for its need. No doubt, the future of the fashion industry is sustainable fashion."
With this confidence, Shrestha aims at opening physical outlets of Kashyapi Nepal in the near future. Further, he adds, "We will be manufacturing our products using completely recycled fabrics in the coming days and go on advancing every product in an eco-friendly approach."