Phobe Barahi and Shourya KC from Hattiban, Lalitpur are cousins. They also share the same age. But, their educations are different. Barahi is currently pursuing a bachelor's in community development whereas KC is studying public health. Yet, there is something more important that brings these 21-year-olds together. They have been running Baas Sustainables, a startup that, the co-founders claim, was established to promote sustainability in the decoration business.
Baas Sustainables has been handmaking upcycled bamboo decor products and selling them online for the past two years, establishing itself as a unique business that helps the environment sustain itself.
From discard to decor
KC recalls they developed the idea of doing a bamboo business when their mothers' young sister was constructing a house. Later, they converted that into Baas Sustainables.
"We realised a lot of bamboos used for different purposes while building her house are being wasted. Also, there was not enough space to store them as well," recalls KC, "Therefore, aunt suggested to us if we could make use of these discarded bamboos by giving them an aesthetic look."
Accordingly, they made a couple of vases from upcycled bamboos, by painting them. They gifted them to their relatives.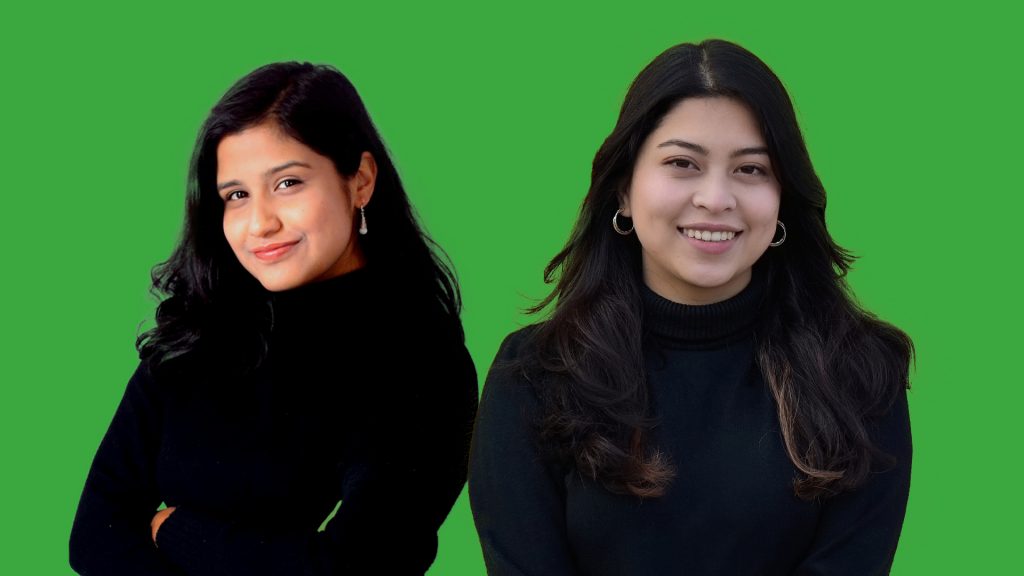 "Initially, we had not planned to convert this into a business. Nevertheless, we impulsively opened an Instagram page and started posting pictures of upcycled bamboo vases, holders and all," shares Barahi.
As per KC and Barahi, they chose the name Baas Sustainables as they were into promoting sustainability and its value. Moreover, they decided to keep the first name from the Nepali language, Baas, to give the feel of Nepaliness.
It was back in August 2020. Gradually, after a few months, they started getting good reviews and receiving inquiries and orders from people.
They have spent around Rs 10,000 from their personal savings to do this, but today, Baas Sustainables has grown up as a business, as tall as bamboo.
Search for sustainability
Turning it into a regular business, Barahi and KC have shared their parts at Baas Sustainables. Barahi paints used or discarded bamboo while KC most of the time makes scented candles on bamboo plants. Besides, the cousins make different handmade upcycled bamboo decor products including flower vases, scented candles, pencil and makeup holders, bamboo scrolls and hand-embroidery.
Baas Sustainables' candles usually come in three flavours: lavender, lemongrass, and rose. The cost of the products starts from Rs 400 for vase and holders and Rs 420 for scented candles.
"Not only are our products eco-friendly, but we also upcycle newspapers into visually aesthetic bags to pack bamboo products and deliver them. We also use jute thread and Nepali paper to pack the products. And, for long-distance delivery, we use recycled boxes."
Alongside their study and business, both are engaged in other side jobs as well. It means both find it very hectic to handle study, job and business, all at the same time. "But, all the hard work is worth it for Baas Sustainables for the value it promotes. The family support has been crucial too," expresses Barahi.
KC says during the first six months, the startup received very few orders. But, after it successfully grabbed the attention of some media, that simultaneously brought its product to the light among many public, thus the sales went up. Fast forward two years, Baas Sustainables receives 30 orders a month on average currently.
The duo also participated in Green Action Week 2020 and won a grant. "As both of us don't come from the family having a business background, we had very little knowledge on running a business," Barahi shares, "But, fortunately, through this competition, we received training on running a sustainable business."
Gradual growth amidst the challenges
As Baas Sustainables does not cut bamboo trees for its products, it usually sources its materials from construction sites. "However, sourcing bamboo has become a bit hard now as lately bamboo has been replaced with steel for construction purposes. Considering this, we have collaborated with bamboo stores to source raw materials," points out KC.
After receiving the bamboo plants, the duo then give them to carpenters in nearby factories for cutting them in desirable shape. "We then bring them home and turn them into beautiful products. For embroidery, our own sisters work for us," adds Barahi.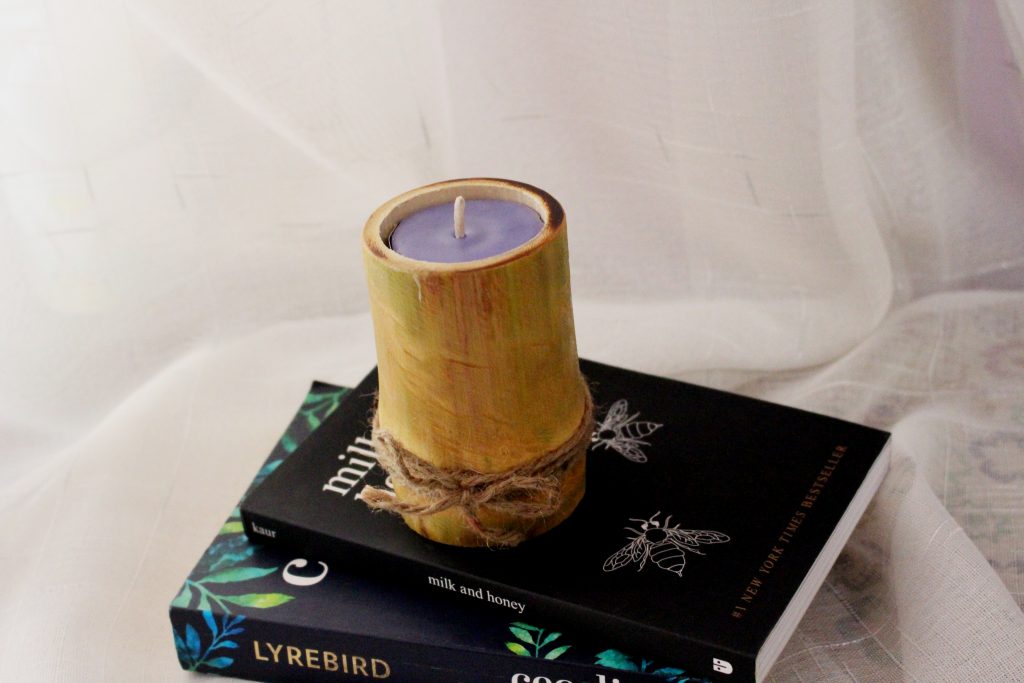 But, they have another concern about managing human resources. KC says, "As we don't have dedicated human resources for machinery skills (shaping the bamboo), our production is very slow."
Also, the price of wax and essential oils keeps on fluctuating, adding to the problems. Moreover, there are limited consumers who understand and appreciate handmade and upcycled sustainable products.
Adding to this, Barahi says, "We have a very niche market. Though the significance of sustainability is increasing among people nowadays, not many people understand our products and their worth. This made it difficult to penetrate the market."
Amidst all these challenges, there is a silver lining that more and more people have become conscious of sustainability. In other words, this has broadened Baas Susstainables' scope and market.
Down the line, KC and Barahi wish to expand their product line and cater to every stratum of people. Further, they want to provide training and employment to women, mainly homemakers.