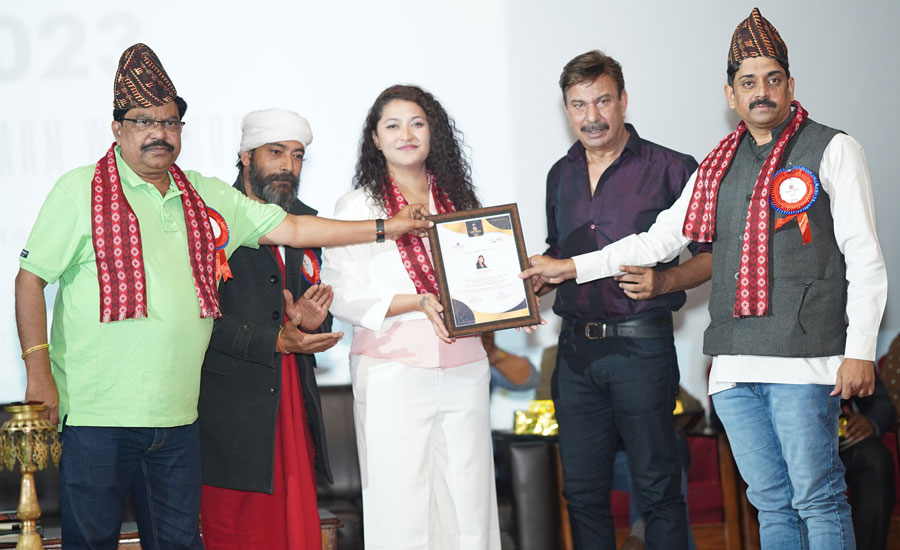 Kathmandu, April 17
Two groups representing filmmakers in Nepal and South India have signed an agreement to exchange their films for release among each other's audience on OTT platforms.
The agreement was signed between the Nepal Film Promotion Circuit (NFPC) and the Film and Television Promotion Council (FTPC) during the Indo-Nepal Cinema Exchange Summit in Kathmandu on Sunday.
NFPC president Nutan Neupane says preparations are underway to dub selected Nepali films into Telugu and release them on some 15 OTT platforms.
FTPC secretary PVS Verma says the agreement will also pave way for the exchange of technology, casts and crews as well as the possibility of business.
Film Development Board chairperson Bhuwan KC says the regulatory body is eager to welcome South Indian films for shooting in Nepal, assuring the stakeholders that the board will help them identify markets.
For the past few days, the FTPC team led by its president Chaitanya Jung is in Kathmandu to promote cross-border cooperation in the film industry.