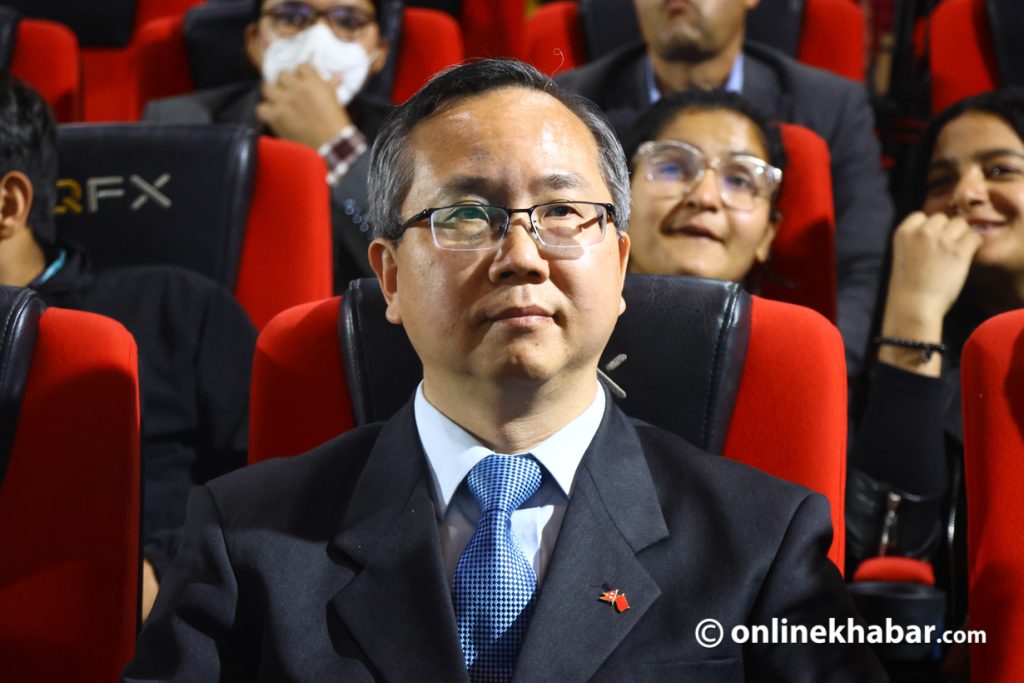 Kathmandu, March 17
Chinese Ambassador to Nepal Chen Song says he wants to promote as many Nepali films as possible in China.
Speaking at the inauguration of the sixth Nepal International Film Festival (NIFF) in Kathmandu on Thursday, Ambassador Chen said, "I believe a partnership between China and Nepal in the film sector will make the people-to-people relationship between the two countries closer and stronger."
Stating China is one of the biggest and most attractive cinema markets in the world, the ambassador said Nepali films could benefit from that market.
The film festival which will continue until Monday is attended by over 50 foreign filmmakers and stakeholders. Over 95 films representing 35 countries are participating in the festival.