Actress Benisha Hamal gets nostalgic when she listens to the Mangal Dhun played during Dashain, sees kites flying in the sky, and people going to their homes. This scene takes her back to the past, where she used to celebrate Dashain as a child.
Her heart gets excited whenever she remembers the days when she used to nag her parents for new clothes months before Dashain. Then, the traditional swing was built inside her house and she would go to visit relatives' places with the hope to get dakshina.
In fact, Benisha Hamal says Dashain is her favourite festival. But, why?
Her favourite festival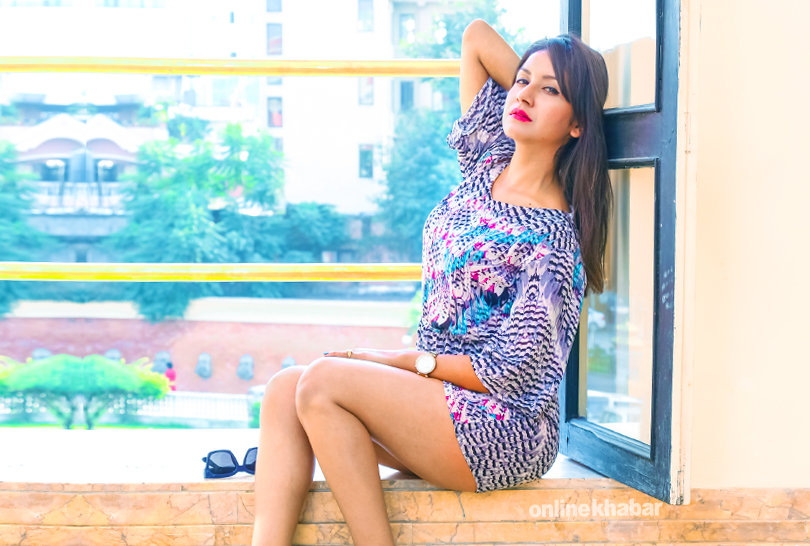 Benisha Hamal is a permanent resident of Gitanagar in Chitwan. There is a temple of goddess Durga near her house. As soon as Navaratri starts, the temple starts to get busier. There is a crowd of people who come with flowers. Hamal also used to go to the temple carrying flowers and vermillion powder from the beginning of Navaratri. During those days, she would get up early in the morning and reach the temple.
The day of Phulpati was more special because, at that time, flowers would be put in a carriage (doli) and those who used to carry it would dance and sing. "We children used to be fascinated to see such fun activities," remembers Hamal.
As the date of Dashain approached, everyone's excitement increased. No one had any free time because they had to shop, clean the house, decorate the house, buy goats and build a swing. Some would go out shopping, while others would make the house tidy.
"In such a fun atmosphere, we children used to be stressed by the fact that we had to do school homework. When it was time to start school, we used to hurriedly complete our homework. We used to get happy about the Dashain holiday, but the thought of going to school made us equally sad," remembers Benisha Hamal.
Excitement about new clothes
New clothes were special for her during Dashain. She used to be very excited to wear new clothes. "It's not that you don't get new clothes at other times. But, clothes bought for Dashain have a special significance," she says.
Hamal was very stubborn as a child. Before the vacation started, she used to urge her mother to go buy clothes. When she was shopping for clothes in the market with her mother, she always wanted the clothes she liked regardless of the price. Whatever clothes she chose, she had to buy them.
Children used to be happy when the adults brought goats to the house. They used to feed the animals grass and water. But, the next day, when it was time to slaughter the goat, the children would be sad. Benisha Hamal remembers, "Although I liked the goat meat, it was very painful to see them killed. We used to close our ears and run away as adults would be killing them."
After the swing's rope snapped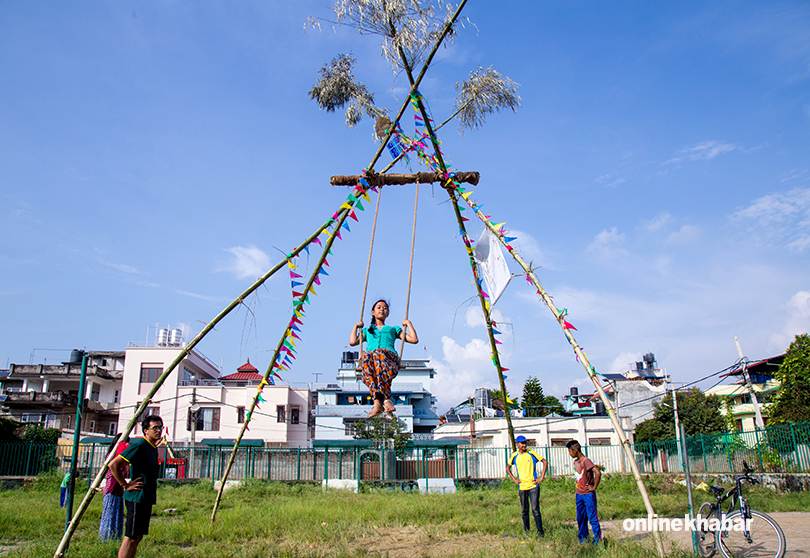 Swing is a synonym for Dashain for most Nepalis. Traditional linge-pings are built at various places even before Dashain. The joy of Dashain is incomplete without swing. '
"When we were young, we would be more excited about the swing. We used to wait for our turn," says Benisha Hamal.
But, she remembers an incident when she badly fell off the swing. At that time, she was carrying her uncle's son in her arms. But, suddenly, the swing's rope snapped. She and her brother fell badly.
But, there was no injury. The pain got better soon. However, she can never forget that incident.
Dakshina's bargain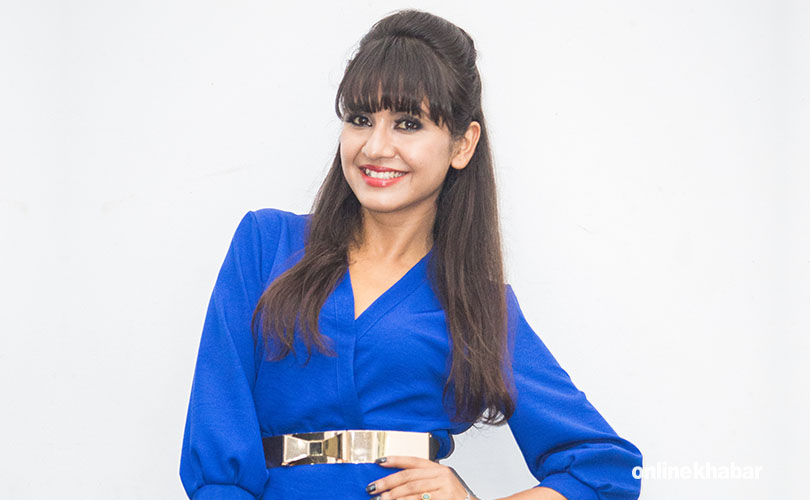 Benisha Hamal grew up in a joint family, where the fun atmosphere of Dashain would double. There were also many people who would put tika and give money as dakshina, which she would find special. "It used to be fun, being in a big family. But now, it's not that fun," says Hamal.
She also remembers running for the daksina when she was young. At that time, she used to bargain for her desired daksina. Though she is earning herself today, she still is greedy for dakshina. "When I go to apply tika on Dashain, I am still curious about how much dakshina I would get," she says.
A trip to maternal uncle's house
Visiting mamaghar, the maternal uncle's house, is another important thing for children during Dashain. Benisha Hamal's grandmother (the mother of her mother) is in Gorkha. "We have to walk continuously for three to four hours to reach there," she says, "You get tired; your legs hurt."
"But, as soon as we entered the courtyard of mamaghar, all these would disappear. I wouldn't feel tired, nor would my legs hurt. I would get a lot of dakshina in mamaghar," she says, "I used to get more than Rs 3,000 from my mamaghar, the neighbourhood and my own house. I used to give it to my mother."
But, whenever Benisha Hamal got angry for some reason, she would ask her mother for the money she had given her. That playfulness of childhood, that stubbornness, that Dashain and that friend… Remembering everything, she wants to go back to her childhood again.
---
This story was translated from the original Nepali version and edited for clarity and length.