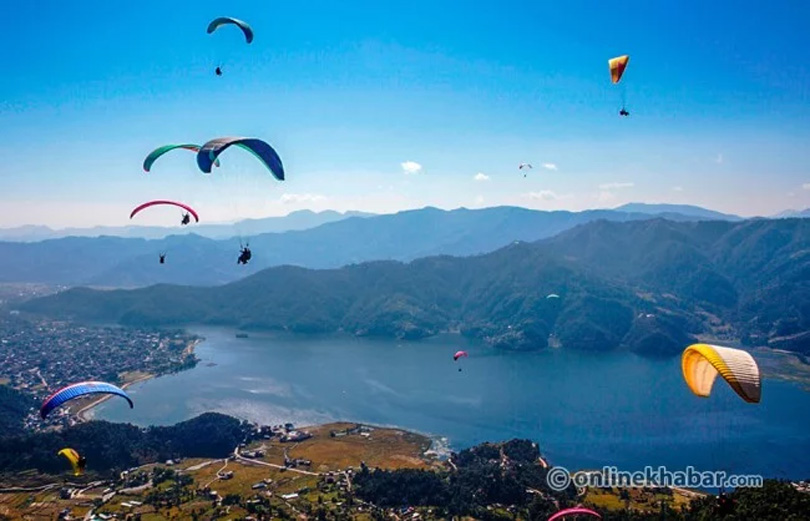 Pokhara, February 28
Nepal clinched the second position in the team event of the Paragliding World Cup Asian Tour and the 19th edition of Nepal Open Paragliding Championship, underway here.
The Nepali team came out second in the 'task' of the 42.7 kilometres cross-country event under the World Cup qualification competition held here on Thursday.
The championship had kicked off on February 23. Championship director Bimal Adhikari said the competition was affected for three days before this due to bad weather.
Korea are leading the team event with 20 points while Nepal stand in the second position with 17 points. Nepal's another team, The Team Everest, took the third place with 13 points.
In the male singles event, Korean Chiyong Ha stood first with 750 points, Jangmen Choi took the second position with 734 points and Munshio Lim came out third with 726 points. Nepal's Yukesh Gurung came out fourth with 719 points.
Similarly, in the women's singles event, American Galen Kirkpatrick stood first with 206 points, Korean Yana Lee came out second with 156 points and Swiss national Susan Stofar and Indian Reenul Pasankar took the third and fourth position with 68 and 52 points respectively.
The competitors had taken off from Sarangkot and landed at Khapaudi after flying to various places of Pokhara.
RSS