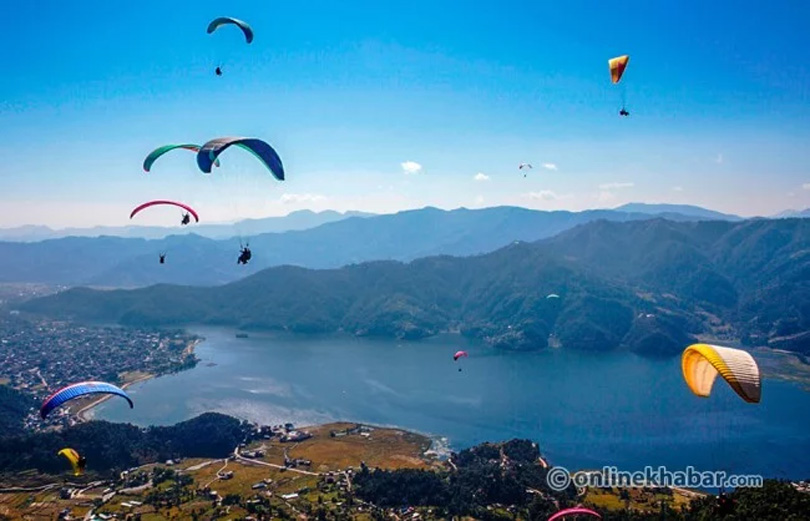 Kathmandu, October 19
The government has established a high-level study team to suggest how to ensure paragliding safety in Nepal.
The move comes days after the death of a paragliding pilot in course of the ninth National Games currently underway in Pokhara. Following the accident, the government has imposed a blanket ban on all paragliding activities in the country.
But, now, the Civil Aviation Authority of Nepal (CAAN) has established a team to ensure how to ensure paragliding safety.
The authority's deputy director-general Hansa Raj Pandey leads the team. It has representatives from the Nepal Airsports Association, the National Sports Council and other related fields including medicine.
The authority's spokesperson Jagannath Niraula says the committee has been instructed to submit its report as soon as possible, adding the ban will continue until a decision is made as suggested by the committee.
Commercial paragliding as an adventurous sports activity for tourists began in Nepal in 1996. In these 26 years, Nepal has witnessed 17 big paragliding incidents, costing the lives of 17 people.