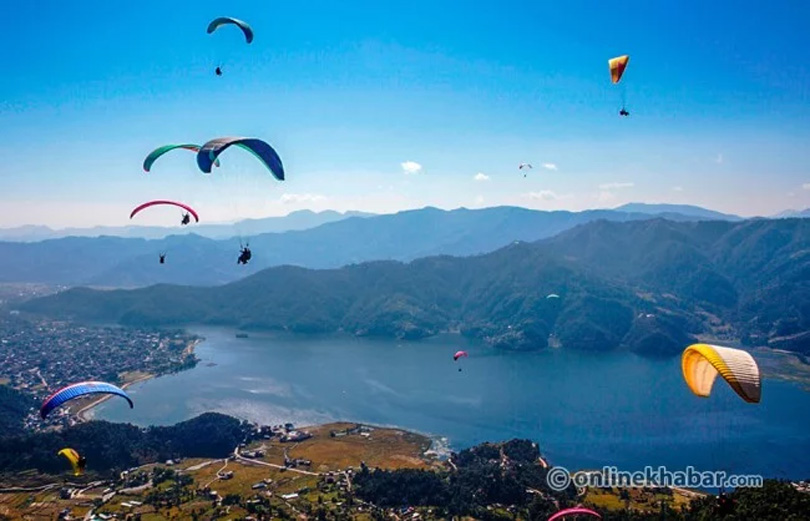 Kathmandu, October 23
Exactly one week after imposing a blanket ban on paragliding flights across the country, the government has lifted the ban, claiming it will now introduce additional measures to ensure their safety.
The Civil Aviation Authority of Nepal (CAAN) says it has set five conditions to ensure the safety of the flights. Here are the conditions:
All flights should take place in the stipulated areas.
Paragliding pilots should be proven to be medically and psychologically qualified to fly.
Pilots should be uniformed while on duty.
Gliders should be inspected and proven fit to fly by airworthiness inspectors mobilised by the authority.
Pilots should have received refresher advanced tandem and emergency rescue training at least once every year.
The ban has been lifted following preliminary suggestions from a study team to suggest how to ensure safety in the flights of paragliders in Nepal, according to the authority's deputy manager Binaya Giri.
After the death of a pilot in course of the ninth National Games in Pokhara last week, the government imposed a blanket ban on all paragliding activities in the country.