On March 19, 2013, the Khil Raj Regmi-led government recommended Lokman Singh Karki's name for the vacant position of the chief of the Commission for Investigation of Abuse Of Authority (CIAA), the anti-corruption constitutional body of Nepal.
When Karki, who had served as a chief secretary of the government, was recommended, he did not have a good public image. Writ petitions were filed against Karki, but the Supreme Court, on May 7, 2013, acquitted Karki, who then became the chief of the CIAA.
His history and track record came back to bite Karki, and he was not allowed to serve his full term. Questioning his qualifications and competency, writ petitions were filed at the Supreme Court while lawmakers registered an impeachment motion in the parliament.
As soon as he was appointed, Karki publicly announced he would take action against Maoist leaders like Pushpa Kamal Dahal and Nanda Bahadur Pun for their role in the Maoists' military camps. Experts believe that that was what triggered the impeachment motion. Karki, despite not being eligible, was made chief of the CIAA. This, experts say, was not a mistake made inadvertently but an error made knowingly.
—
Dinesh Thapaliya, after he resigned from his position as a government secretary, was recommended for the position of the chief of the Election Commission by the KP Sharma Oli government. In April 2019, both ruling and opposition sides unanimously voted in favour of Thapaliya becoming the Election Commission chief. But, it did not take long for parties to start questioning Thapaliya. When the erstwhile Nepal Communist Party was on the verge of a split, rather than making things smoother, Thapaliya, who was an Oli aide, started to take decisions that would favour Oli.
—
Maoist leader Dahal appointed Sushil Bhatta as a member of the National Planning Commission. Later, Bhatta, who wanted to be close to the ruling party, became closer to Oli than Dahal. His efforts reaped reward as Oli recommended him to become the chief of the Investment Board Nepal despite not being fully eligible for the job.
Bhatta, who owns a construction company that has not been completing projects on time, was given more projects to undertake. This caused a lot of hullabaloo within the erstwhile NCP, but no one filed a complaint as this was swept under the rug.
—
Mahesh Dahal, who left the Nepali Congress to join the Maoists party in June 2019, was appointed Nepali Ambassador to Australia by Pushpa Kamal Dahal. Similarly, Dawa Futi Sherpa, daughter of Yeti World's chairman, was appointed Nepal's Ambassador to Spain.
—
These are a few examples of how political appointments have been taking place in the country. These political appointments lack both morality and transparency, but that has been considered normal. Things now are getting out of hand as political appointments have started tarnishing the image of significant public institutions also.
The recent case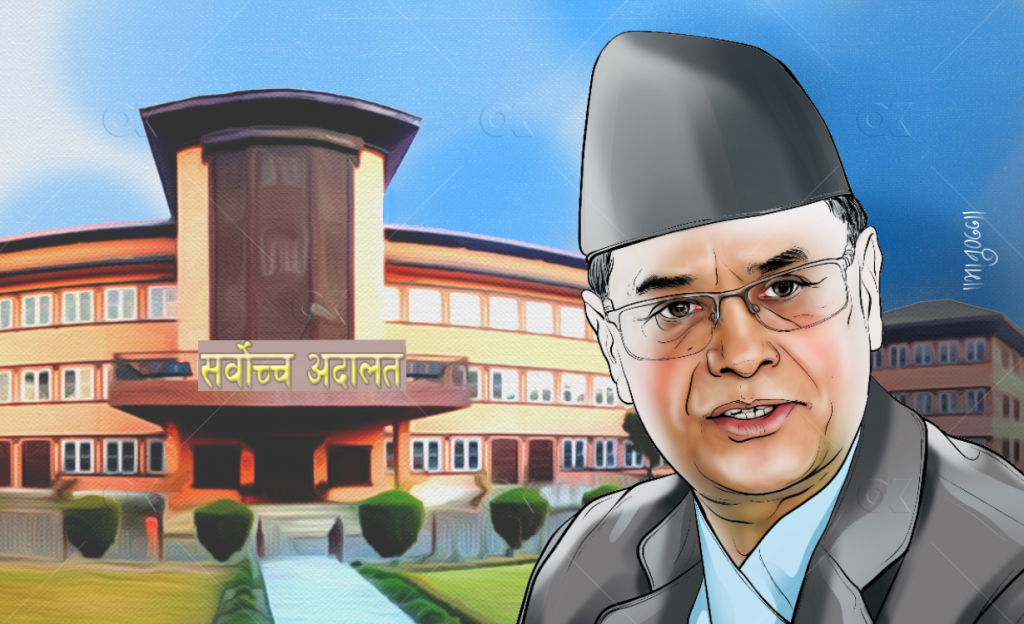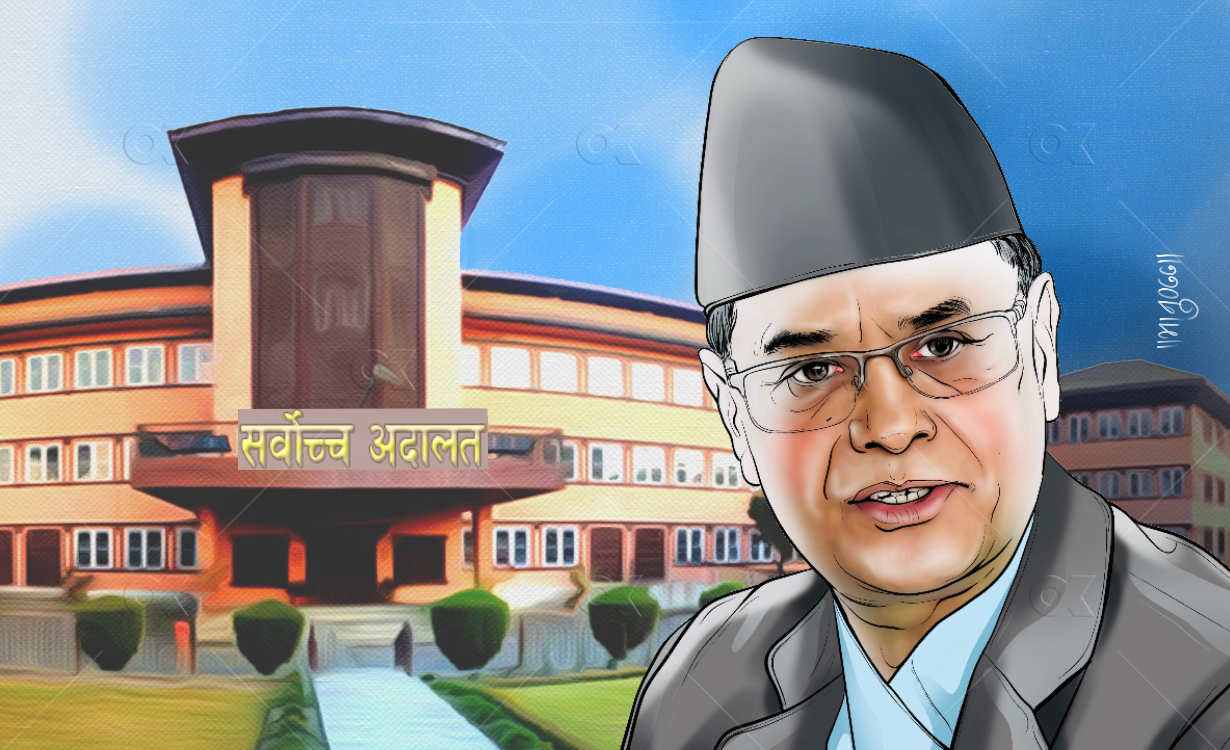 Take Chief Justice Cholendra Shamsher Rana, for example. Rana has been surrounded by controversies from the time he served as the legal officer for Kathmandu metropolitan city. He also made a lot of controversial decisions when he was a judge at the Special Court. Politicians have known about this for years, but despite this, then law minister Narahari Acharya recommended he be appointed a justice at the Supreme Court. This was the same year Deepak Raj Joshee and Gopal Prasad Parajuli were made justices at the Supreme Court. What made things worse was temporary judges like Bharat Upreti and Prakash Osti, who had done a good job, were not appointed judges.
After controversies surrounding Joshee and Parajuli, Rana was appointed the chief justice. During his appointment, nothing was said but now the same people have been accusing Rana of having a conflict of interest and asking for his resignation.
But, Rana has not budged a bit. He seems confident and fearless. With support from politicians from both the ruling and opposition parties, Rana is unmoved as he refuses to resign from his post. Protests have been held at the Nepal Bar Association and outside the Supreme Court, but he refuses to budge. The only people who have not been protesting are the people who appointed him.
Political appointments like these are wrong at so many levels, says Kedar Bhakta Mathema, an educationist and former vice-chancellor of the Tribhuvan University. He says these appointments question the integrity of the constitutional bodies that these people lead.
"People who reach a certain position despite not having the qualification can either become good or bad. Some rise to perform extraordinarily, but some use their influence to do whatever they want. Even it means defaming the position they're holding," says Mathema, adding most of these people have senior politicians on their right hand.
The multiparty malice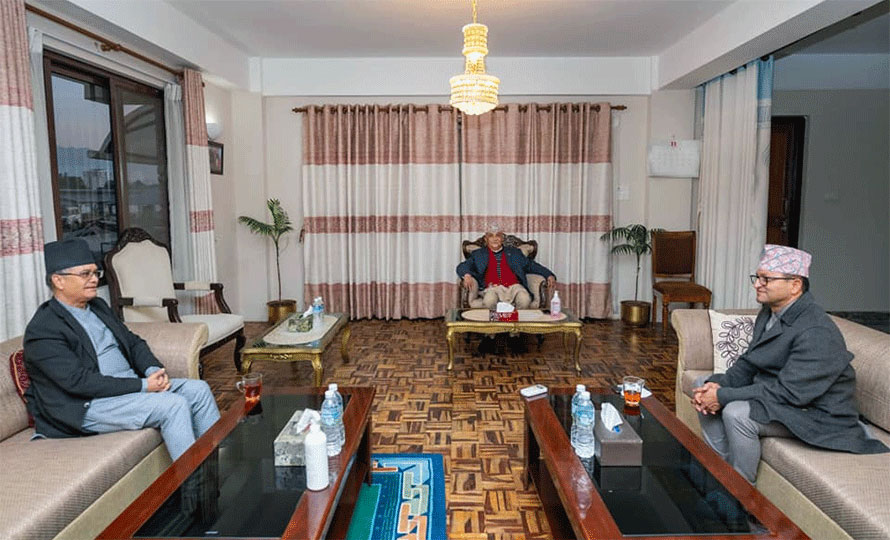 Before 1990, people in government positions were appointed by the king himself. But, after the multiparty democracy was established, politicians stated that public institutions need to be strong and impartial. Political parties then stepped up efforts to make public institutions stronger. They made sure the people who were appointed were qualified. This was heeded by everyone for a few years as political appointments made from 1992 to 1994 were not controversial.
But, after 1994, things changed.
In 1990, then prime minister Girija Prasad Koirala appointed Surya Nath Upadhayay, a non-political expert, as the secretary of a commission that drafted the constitution. Appointing Upadhayay, Koirala said he wanted people who were capable and did not want to hire people from his own party. However, this did not last long. Post-1994, Nepali Congress started appointing people close to them, especially those who supported them financially.
Former foreign minister Pradeep Gyawali says political appointments have been happening since the 1990s.
"Politicising the legal system of the country started during the time of Bishwanath Upadhayay and has continued till today. Yes, we are also to blame for continuing this and are ready to accept the blame," says Gyawali.
He says if they want to stop politicisation, the government needs to stop appointing people in the Judicial Council that has the law minister, government attorney and an advocate recommended by the Nepal Bar Association.
"I personally don't find political appointments wrong. But once at the office, that person should not be involved in any form of politics," he adds.
Alarming aggravation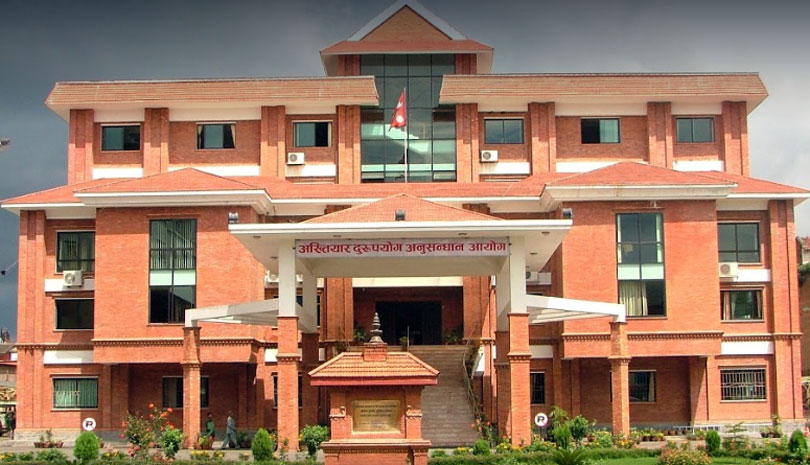 Initially, people who were close to politicians were handed public posts. But by 2000, people who supported political parties financially started to get these positions. This became worse in 2006 after the people's movement.
Electing people after taking money started becoming a "side business" for politicians. This brought middlemen close to politicians. Experts believe this was the start of the downfall of public institutions as people who were not capable started to get appointed in various posts.
According to former justice Prakash Osti, middlemen and politicians got closer after the people's war. These middlemen were mostly land brokers who had earned a lot of money. But, after the 2008 recession, they started to find other means to earn money. Osti says they are the reason why people who were the right men/women for the job started to get overlooked. Middlemen started to use their influence to hire people whom they could control for their benefit.
These middlemen and politicians then started to feel the people who they have appointed should be loyal to them and work under their orders. This is not limited to one institution. From the gates of Baluwatar to the rooms of the Singha Durbar and constitutional committees, Nepal's public institutions started to get corrupt and useless.
Former secretary Rameshore Khanal says that around 2008, political appointments were made via an "auction". By 2010, such practices were seen everywhere.
"They paid to get a certain post and political leaders responsible for their appointments started to take advantage of these people," says Khanal. "They even started to alter the appointment procedure as they wanted people they know at these posts."
A recent example shows how this works. On December 15, 2020, the Council of Ministers brought in an ordinance whereby the Constitutional Council could appoint people even if only three people of the council were present. The same day, then PM Oli, Chief Justice Rana and National Assembly Chairperson Ganesh Timilsina appointed 32 people for roles in various public institutions.
As soon as these people were appointed, Oli then revoked the ordinance. That led to a lot of criticism as multiple writ petitions have been filed at the Supreme Court. But, the hearing of these petitions has not been over. Rana has been accused of intentionally delaying the hearing of this petition.
The law states that the Judicial Council is responsible for the appointment of justices and the Constitutional Council is responsible for the political appointments of officials at other public constitutional institutions based on merit. However, nothing like that has happened which has made the justice system a laughing stock.
As ministers and prime ministers have been appointing people, the bodies responsible for appointing people have no work as they cannot act independently.
Khanal says that things like these question all the political appointments as a whole. "The process of political appointments is wrong. Law states that a government secretary can't be transferred until they stay for two years. But, our politicians have disregarded these laws. They are immoral and only look for their benefit. They don't care about what impact it's going to have on a public institution," says Khanal.
Experts add the problem exists because politicians want as much money as they can get to spend during the election. Another reason for these political appointments is to hide the mistakes they have done as they do not want to be defamed.
An example of this was the Baluwatar land case, in which the CIAA did not indict ruling party leaders of any wrongdoings. The Maoist army case did not even come across one CIAA chief to date. This, according to Surya Nath Upadhayay, a former chief of the CIAA, is normalising corruption.
"When I was chief, we asked the court to book people like Khum Bahadur Khadka and other Nepali Congress leaders. But, the rest walked away. Why? We don't know," he says.
He says that by the end of his tenure, politicians started to intervene in everything.
"Did Lokman Singh, Navin Ghimire or Cholendra Rana do anything? Do they think we are fools?," questions Upadhayay.
Other experts say that the reason behind these selfish political appointments is money. This, they say, has questioned the integrity of public institutions like the Supreme Court and the CIAA.
"This will one day affect the country's economy drastically," says Khanal.