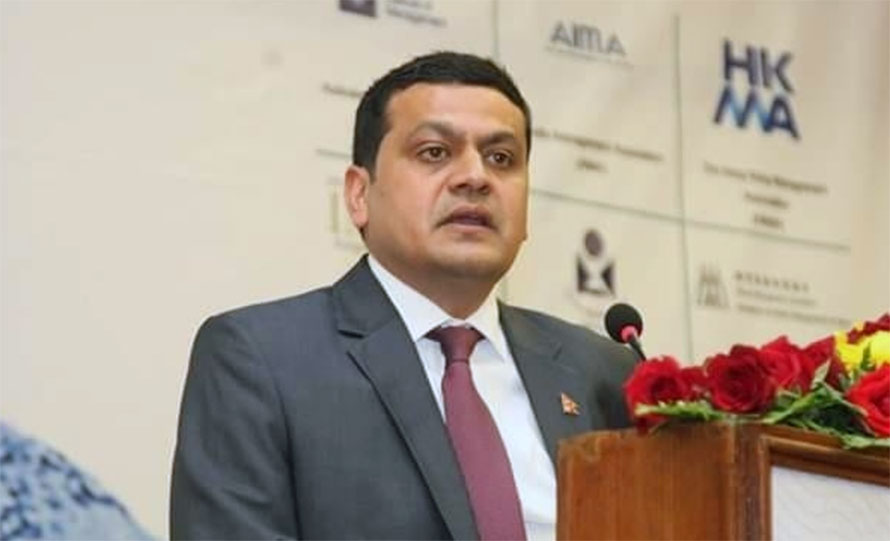 Kathmandu, August 4
The government has appointed engineer Sushil Bhatta as the chief executive officer of the Investment Board Nepal, the government authority assigned to generate and facilitate foreign investments in big infrastructure developments in the country.
A cabinet meeting held on Monday evening made the decision.
Bhatta, currently a member of the National Planning Commission, has earned a bad reputation as an agent of various foreign companies involved in the country's infrastructure development projects.
In particular, Bhatta and his younger brother Deepak Bhatta, are connected to China Gezhouba Group Company, which is blamed for the deferral in the ambitious Budhi Gandaki Hydropower Project. The Bhatta brothers also worked as agents of a few other Indian and Chinese companies that got involved in Nepal's hydropower sector, without making any success; they just acquire licences for the projects and put the projects on hold.
However, Deepak Bhatta has close ties with some influential leaders of ruling Nepal Communist Party including its vice-chairman Bamdev Gautam and general secretary Bishnu Paudel. Using the same connection, he had been successful in giving the powerful position of the NPC member in April 2018. His appointment was controversial then also.
The position of the Investment Board CEO was vacant since the then CEO Maha Prasad Adhikari has been appointed the governor of Nepal Rastra Bank.