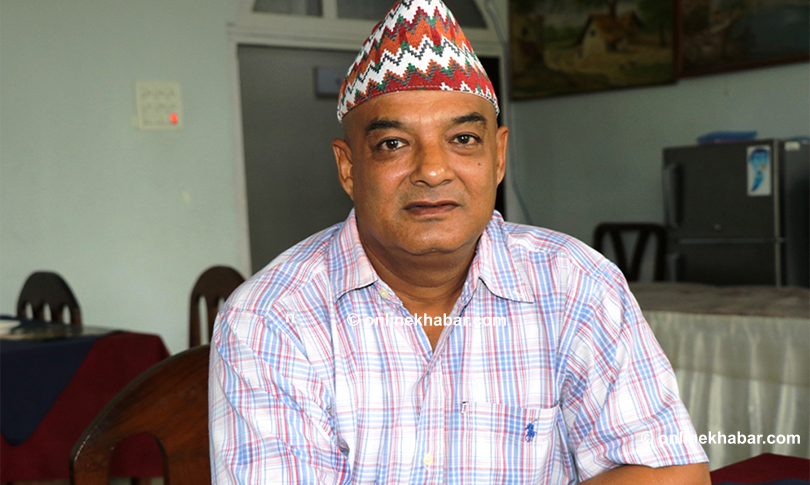 Nepalgunj, July 4
The Rastriya Prajatrantra Party has secured the first major victory in local level elections in Nepalgunj Sub-Metropolitan City in Banke district.
The party's central General Secretary Dhawal Shamsher Rana has been elected Mayor of the major trade hub of western Nepal with popular votes.
Rana garnered 12,515 votes to secure the victory, leaving his closest rival Suresh Kumar Kanodiya of Nepali Congress behind with just 8,730 votes.
Rana was elected to the top position of the city in 1997 local elections as well. But, he would represent the CPN-UML then. He had defected to the RPP before the first Constituent Assembly elections in 2008.
This time, the UML has been restricted to the fourth position after the RPP, Nepali Congress and CPN-Maoist Centre. The UML had fielded Rana's 1997 deputy mayor, Samasuddhin Siddhiki, in the race for the top post.
Though Rana had been defeated in three parliamentary elections including two Constituent Assembly polls, he has secured an impressive victory in the local polls after 20 long years.
Despite the party's win in the top position, the RPP could not fare well in other positions. Nepali Congress candidate Uma Thapa Magar won the Deputy Mayor with 10,731 votes. The RPP candidate Rama Rani Baishya was in the third place.
Likewise, the Nepali Congress and the UML have shared leadership in most wards of the city.
The RPP panel has won in three wards.
This is the fourth victory, but the first major one, for RPP in the local polls. The party had won the chairmanship in Rubi Valley Rural Municipality in Dhading in the phase-I polls whereas it secured victory in two rural municipalities of Jhapa district as well in the second phase.