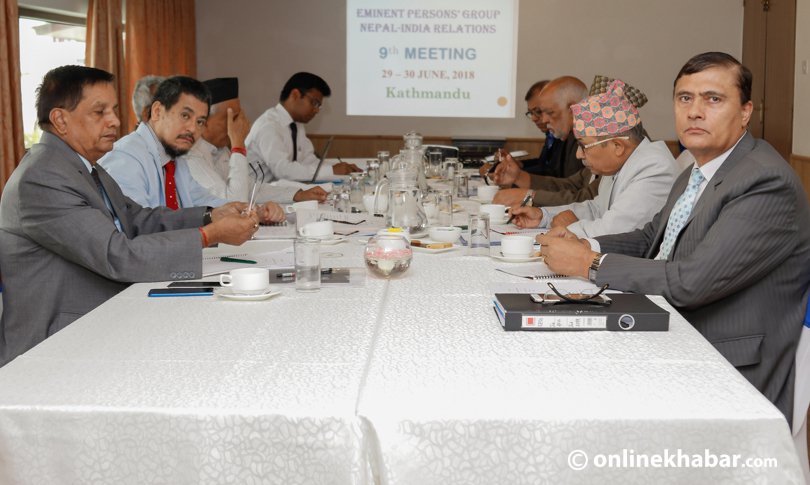 Kathmandu, June 29
The 'final' meeting of Eminent Persons Group on Nepal-India Relations has started in Kathmandu on Friday.
The panel involving four persons each from both sides was formed three years ago with a mandate to recommend amendments to various bilateral treaties including the 1950 Peace and Friendship Treaty. It's term is expiring this month.
Therefore, this meeting has been called to discuss draft the panel prepared to replace the 1950 treaty.
Bhekh Bahadur Thapa, Nilamber Acharya, Suryanath Upadhyaya and Rajan Bhattarai will represent Nepal while Bhagat Singh Koshyari, Mahendra P Lama, Jayanta Prasad and BC Upreti represent India in the meeting.
The meeting was scheduled for June 1 earlier. Upon request from India, it was postponed.
Meanwhile, India has said it will accept all decisions made by Nepal except for issues on security. However, no written agreement has been made so far about amendments to the 1950 treaty.