Nepal houses diverse religious and ethnic groups with different cultural festivals throughout the year. Regardless of the cultural differences and different religious and traditional beliefs, in these festivals, people gather to celebrate them together with fervour and zest.
There are numerous festivals celebrated in Nepal, but only some are considered more important. So, here are some of Nepal's most important festivals.
1. Buddha Jayanti
Buddha Jayanti commemorates the birth of the Lord Buddha, which occurs during the night of the full moon in the first month of the Nepali calendar. This year, it falls on May 26. The auspicious day started being celebrated around 543 BC and, every year after that, Buddhist devotees flock to Lumbini, to pay their respects to Buddha's life and teachings.
People, especially women, visit viharas to observe the Buddhist sutras with standard all-white attire and avoiding non-vegetarian food. Devotees eat kheer (a sweet rice porridge), recite stories of Buddha, and make donations.
2. Asar 15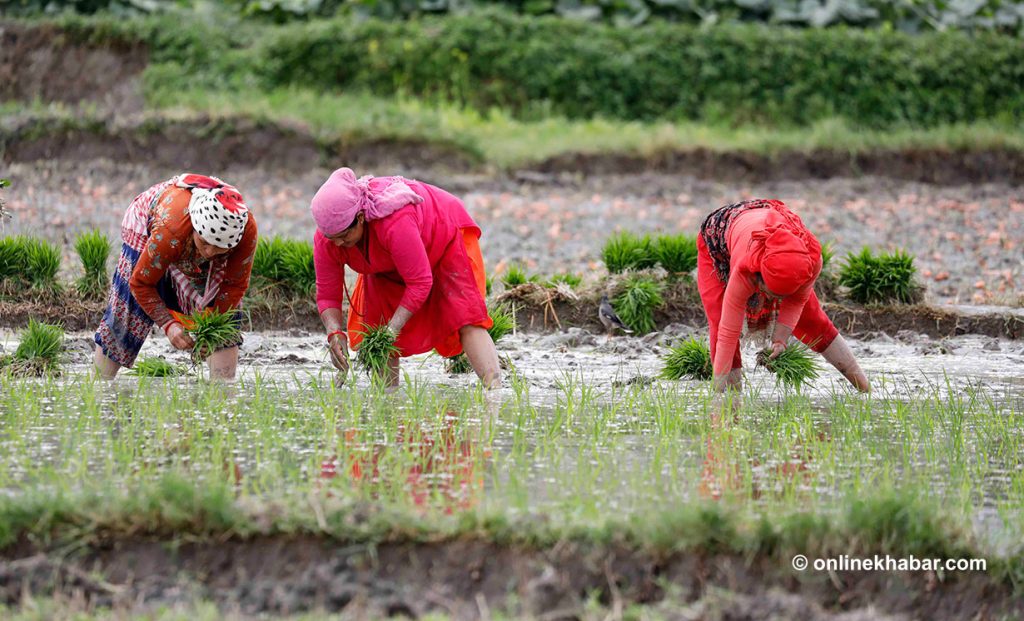 In a country where a major part of the population is still dependent on agriculture, the monsoon itself also marks a festival for farmers. The 15th day in the month of Asar (or Aashadh), popularly called Asar 15, is being celebrated as an agricultural festival for centuries. Few years ago, the government endorsed the tradition and decided to celebrate it as Ropain Diwas or Dhan Diwas (National Rice Plantation Day or National Paddy Day).
This is completely a farming festival, celebrated every year. It falls on June 29, 2021, next.
Ropain Diwas has a strong relationship with people in almost all parts of the country and also impacts their cultural and economic life. Even non-families also gather together to enjoy the traditional delicacy of dahi-chiura (yoghurt and beaten rice).
3. Saaune Sankranti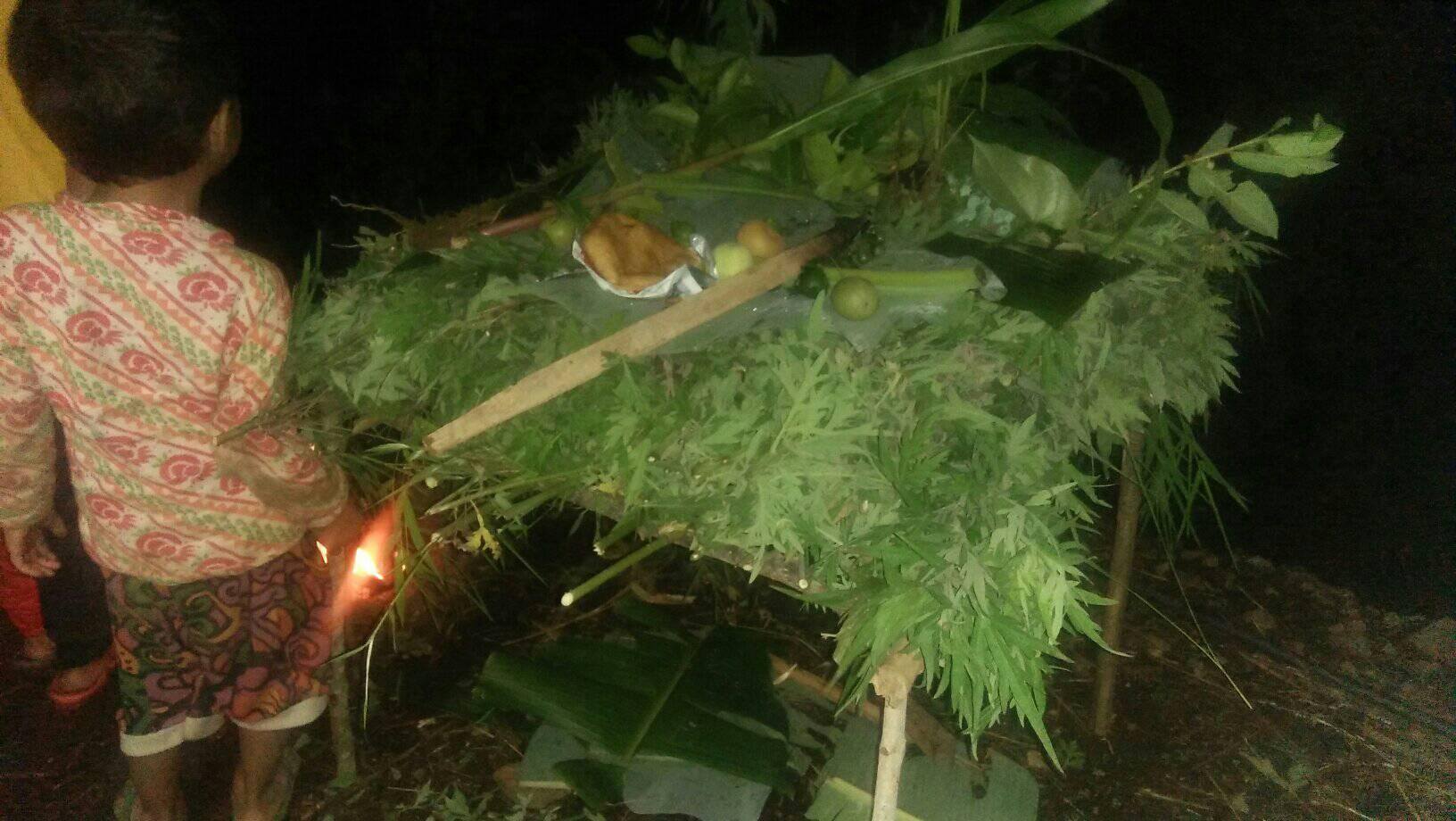 This is the first day of the fourth month of the Nepali calendar, which next falls on July 16, 2021. This festival holds significance in rural Nepal as people observe a unique Luto Phalne tradition.
The whole family gathers on the yard, outside the house, ignite small pieces of firewood and throw them on all sides—wishing the family would not catch luto (scabies) throughout the year.
In urban Nepal, however, the tradition of throwing away lighted fire wishing good health is not as vibrant as it used to be in villages. As the young people of the village are in cities or abroad, the tradition is dying out gradually.
4. Janai Purnima/Raksha Bandhan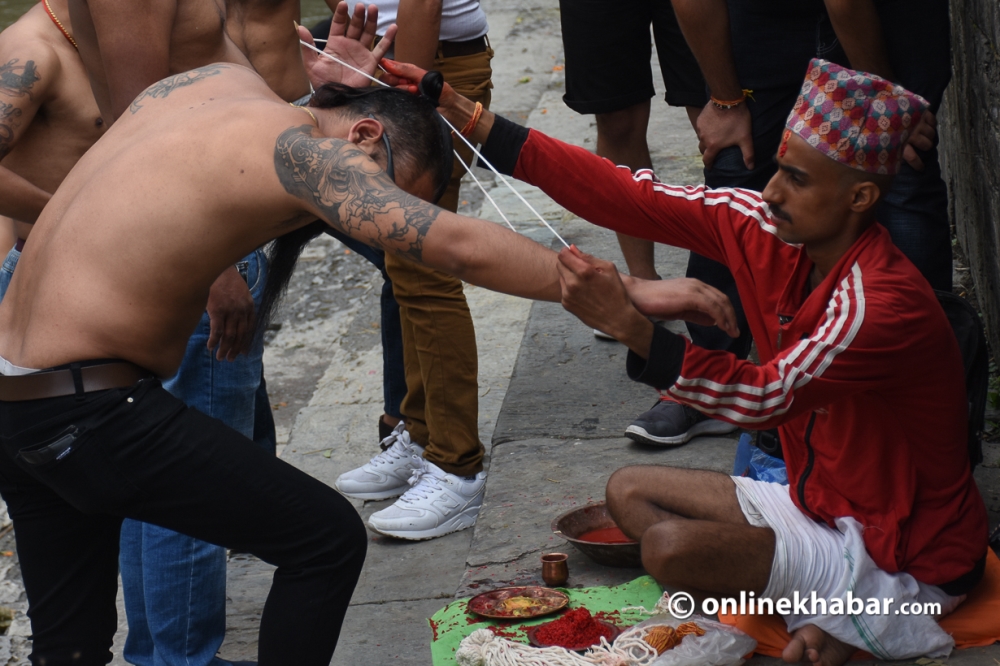 Janai Purnima is a major festival for Brahmin and Chhetri communities following Hinduism in Nepal. On the full moon day of the fourth month of the Nepali calendar (August/September), men wear a sacred thread known as janai whereas both men and women wear a sacred wristband also known as raksha bandhan. (The festival itself is also known as Raksha Bandhan.)
On this day, people visit various holy sites. Among them, the Gosainkunda trek is more interesting for outsiders.
The festival will be celebrated on August 22 this year.
5. Gai Jatra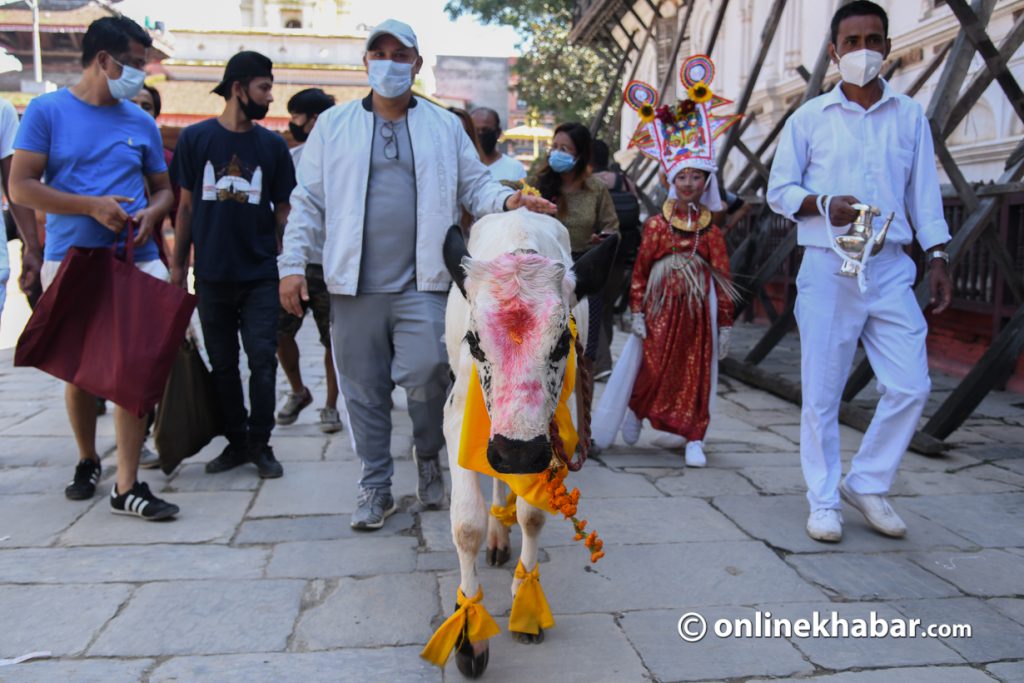 Gai Jatra is a traditional festival that takes place in August/September, exactly one day after Janai Purnima. It is one of the major festivals of the Newa community of Kathmandu valley; nonetheless, the festival exists throughout the country.
On this day, people roam around the city dressed as a cow in fancy clothes or walk together with a cow with photos of their lost ones.
The festival is a celebration dedicated to families who lost loved ones throughout the year. They share sorrows but also feel comfort in knowing that their lost ones are safe in their afterlife.
It is also common for people to cross-dress, and for the LGBTQIA+ community to parade in the city.
The festival will be celebrated on August 23 this year.
6. Krishnaashtami/Janmaashtami/Krishna Janmaashthami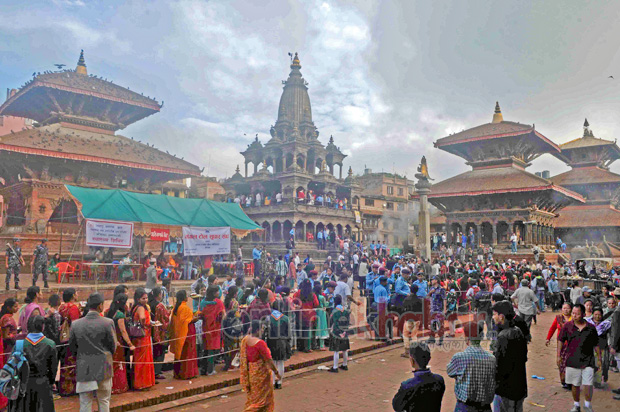 According to myths, Lord Krishna was born on the eighth day of the waning moon of August. The deity has special importance in the Hindu religion and a key role in the Bhagwad Geeta, as a mentor to Arjuna. The day will be observed on August 30 this year.
On this day, devotees flock to the Krishna Mandir in Patan to celebrate the festival. Men and women visit this temple to sit in vigil, waiting for midnight to arrive. They light butter/oil lamps as a sign of felicitation and devotion to the lord. Some religious groups also carry Lord Krishna's images in a procession, accompanied by jubilant crowds and musical bands, throughout the city.
7. Teej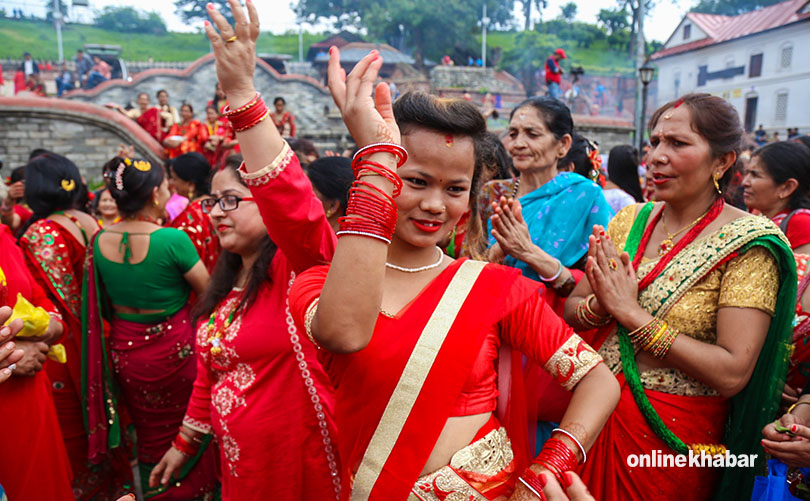 Teej is a major religious celebration that is observed mostly by women of the Nepali Hindu community. It is a fasting festival during which women pray for marital happiness, the health of their spouse and children, and the purification of their own body and soul. This festival occurs in August/September; this year, it is on September 9.
Women gather and enjoy music along with dances with their friends and families during this celebration. They also exchange gifts such as tika, bracelets, etc. On the eve, they also gather to have dar, a special kind of dish that is eaten by women to prepare for the fast.
8. Indra Jatra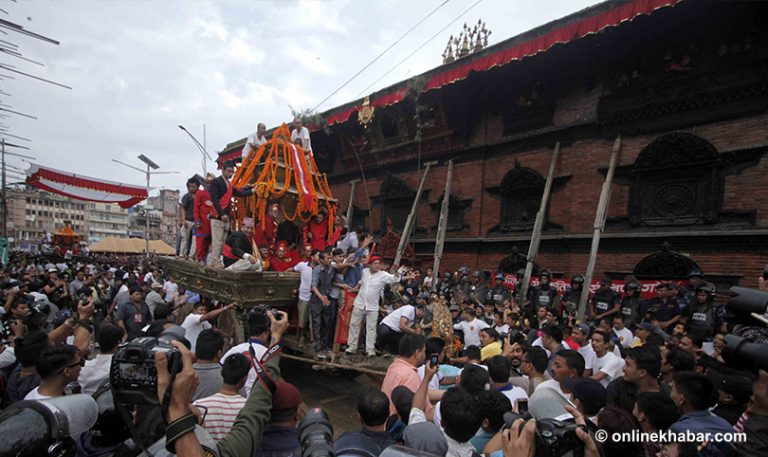 Indra Jatra is Kathmandu's largest religious street festivals in Nepal. This eight-day festival is mostly celebrated by the Newa communities and is referred to as Yen Ya (festival of Kathmandu). The festival honours the Hindu god of rain and heaven, Indra.
However, Indra Jatra is a festival celebrated by both Hindus and Buddhists devotees. The festivities are focused mostly on Basantapur or Kathmandu Durbar Square area.
The festival is also called Kumari Jatra where chariots of living gods Ganesh and Bhairav, as well as goddess Kumari, are pulled around the city. On this day, goddess Kumari steps out of Kumari Ghar, her residence in the square. The chariots are taken out from Basantapur to different parts of the town for people to get a glimpse of the festival. It starts on September 19 this year.
9. Dashain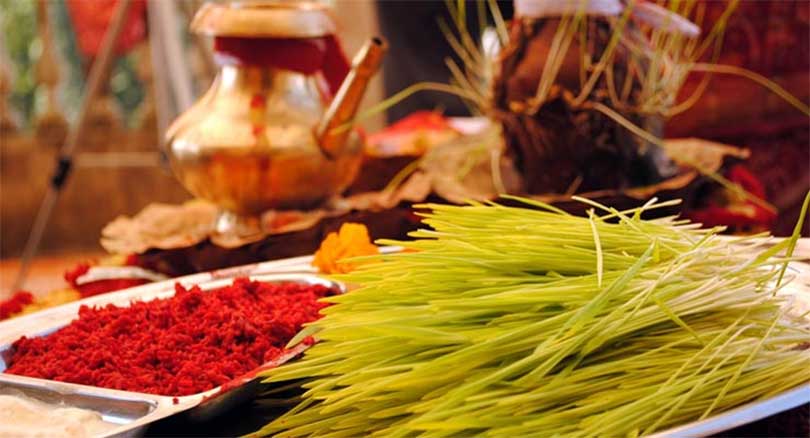 Dashain is the biggest and most important Hindu festival in Nepal. The festival commemorates the victory of good over evil and nine forms of Goddess Durga. Dashain is observed for ten days, starting on October 7 this year.
It is also known as Bijaya/Vijaya Dashami or Bada Dashain. The festival celebrates the day when Lord Ram won over Ravana.
It is also the time for people to visit friends and family for a get-together and share a meal. People dress in new clothes and accept tika on their forehead and jamara from the hands of their elders.
10. Tihar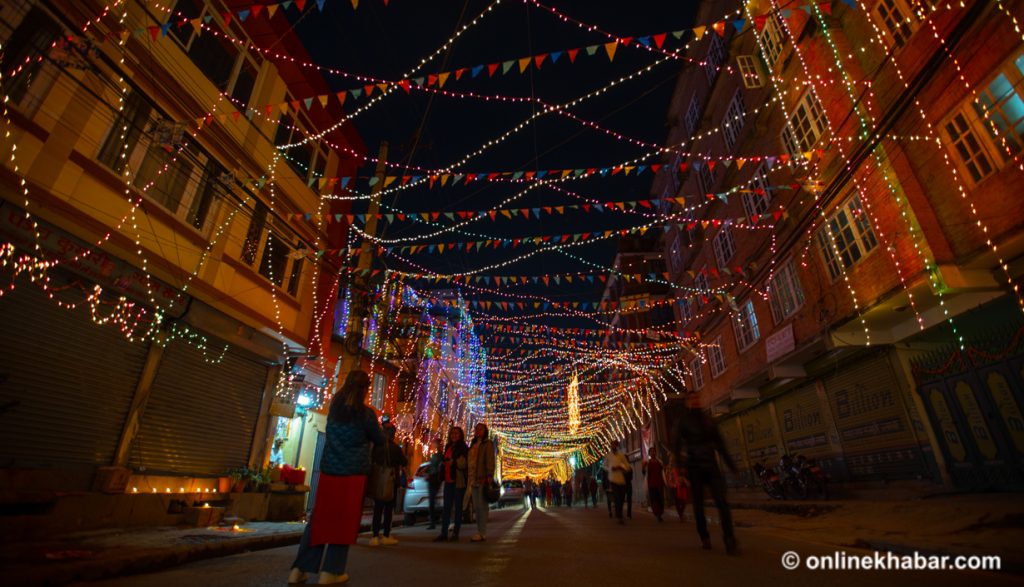 Tihar is Nepal's second most popular festival and is also called the festival of lights and colours. It starts on November 3 this year.
Tihar is a Hindu festival dedicated to many Hindu gods and goddesses, including Laxmi, Yamaraj and Yamuna.
It is observed for five days in total. The first day is devoted to crows (the death god Yamaraj's messenger), and the second day to dogs (for their loyalty and protection). The festival is also dedicated to Goddess Laxmi and to the bond between brothers and sisters (Bhaitika). The Newa community also celebrates Mha Puja and their new year, on the fourth day.
11. Chhath Parva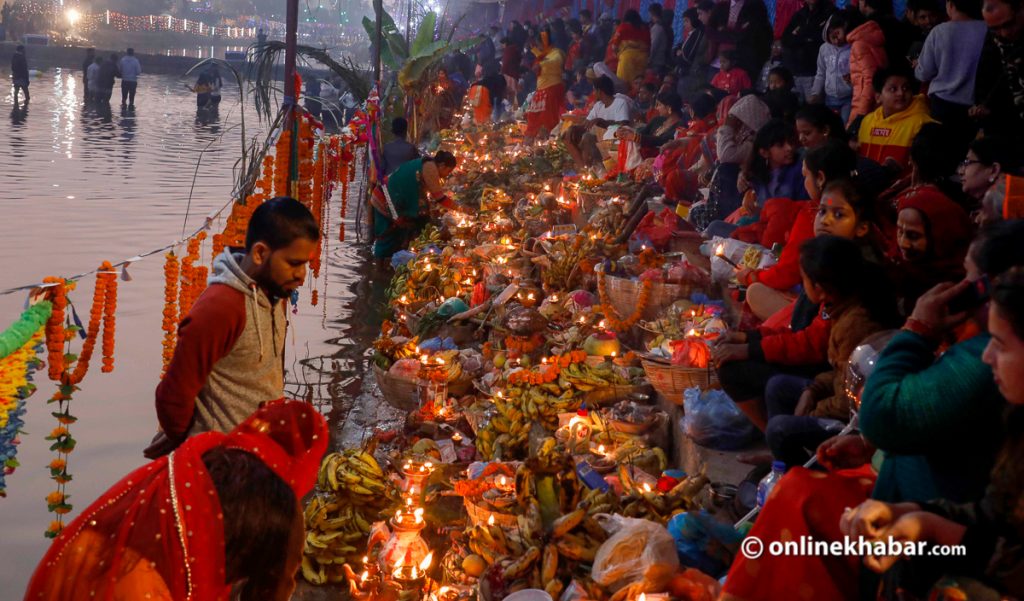 On this day of worshipping the sun god, thousands of pilgrims flock to the holy town of Janakpur and mark the day. People visit this southeastern side of Nepal to reach the Janaki temple and take ceremonial baths in the rivers and ponds. The day this year is on November 10.
The devotees light candles, sing songs, and spend the night before Chhath Parva on the banks of rivers and ponds. They pray to the sun for safety from skin diseases.
On the day, people prepare a special dish known as thekuwa.
12. Maghe Sankranti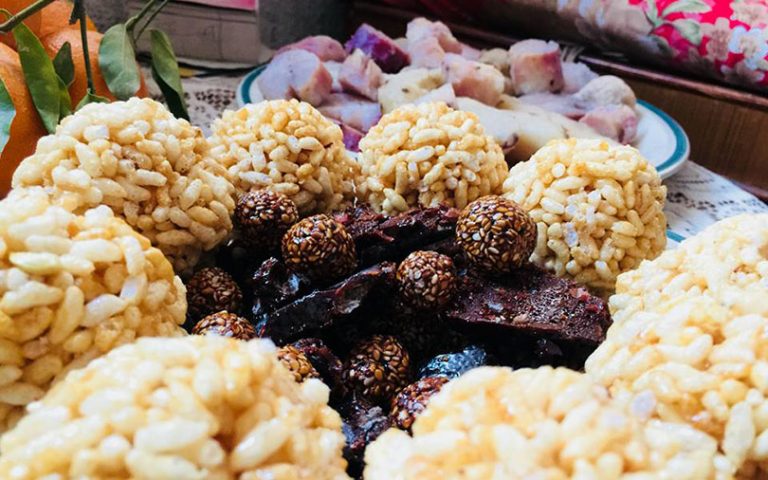 On the first day of Magh (the next is January 15, 2022), people observe Maghe Sankranti. It is observed as the beginning of the auspicious month of Magh in Nepal. The festival aims to signal the end of the winter season and the arrival of spring. On the day, people wish for better health and fortune.
Hindus celebrate this festival by taking a ceremonial dip in holy river confluences such as the one in Devghat, Chitwan. During the day, families get together and share meals including sesame seed laddus, molasses, ghee, sweet potatoes, and yam. During the entire Magh month, devotees worship Lord Vishnu by performing pujas and reading the holy Bhagwad Gita.
13. Mahashivaratri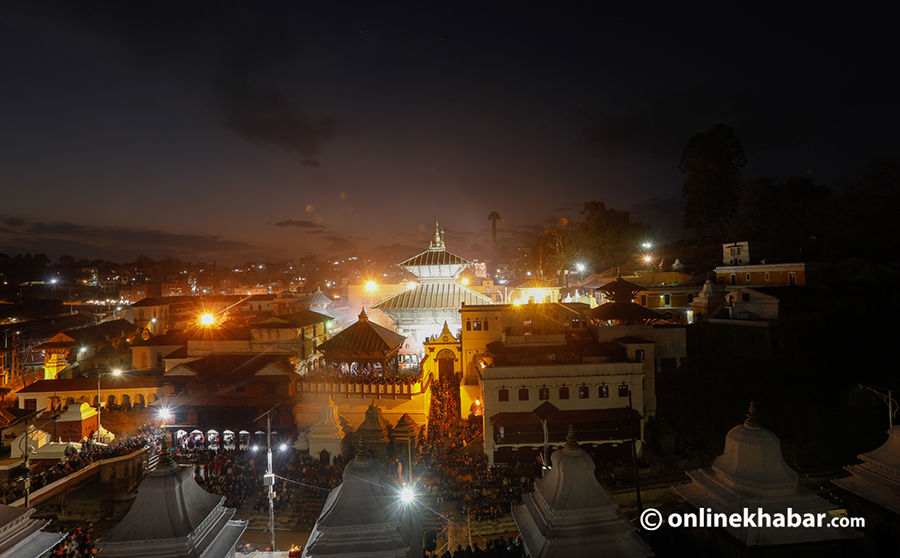 Mahashivaratri is a Hindu festival dedicated to Lord Shiva that takes place in February/ March. The next Mahashivarati festival is on March 1, 2022.
Tens of thousands of pilgrims visit Kathmandu and reach the Pashupatinath temple for a huge celebration. They reach the holy site on the eve and chant holy scriptures. Those who cannot make it to Kathmandu visit nearby Shiva temples that are across the country.
It holds great importance in the Hindu community.
14. Phagu Purnima/Holi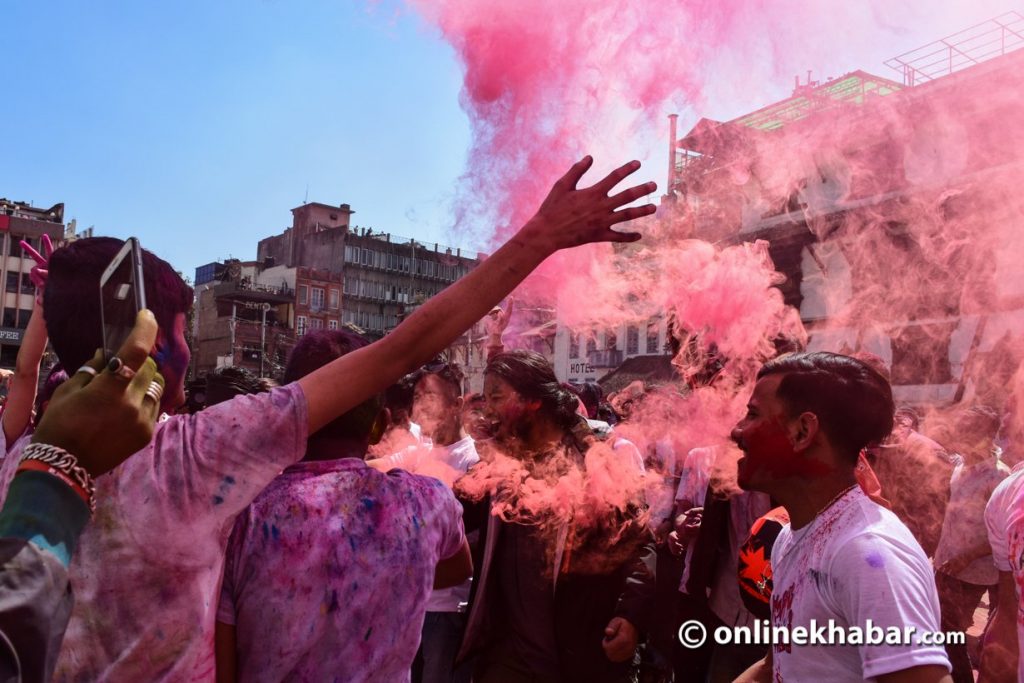 Phagu Purnima is a Hindu festival held on the full moon day in the month of Phalgun during the spring season, from February/May. The festival will be celebrated next on March 17, 2022.
Arguably, it is one of Nepal's most famous festivals among foreigners filled as it is filled with vibrant colours, friendship, and love. As a sign of appreciation, people gather and put colours on each other. It is celebrated for two days throughout the country with the people of Nepal's Terai region celebrating Holi the day after Kathmanduites do.
15. Chaite Dashain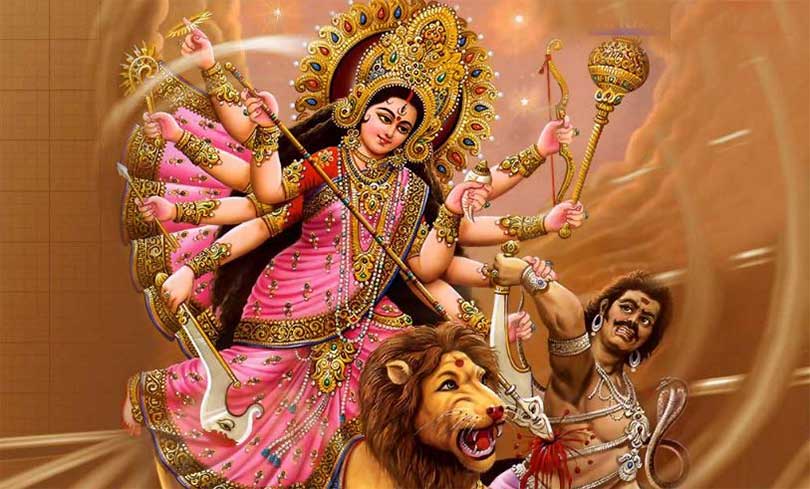 Chaite Dashain occurs in the Nepali calendar's final month, Chaitra. Goddess Durga is worshipped on Chaite Dashain day, and animal sacrifices are performed in some temples, especially those dedicated to Durga Bhawani.
In Nepal, this festival is observed nationally and people enjoy spending time with their families and friends, eat healthy food and invite their loved ones and friends to the feast.
On the next day, Ram Nawami is also celebrated when people observe a fast and visit Lord Ram's temples. The next Chaite Dashain falls on April 9, 2022, and Ram Nawami on April 10.