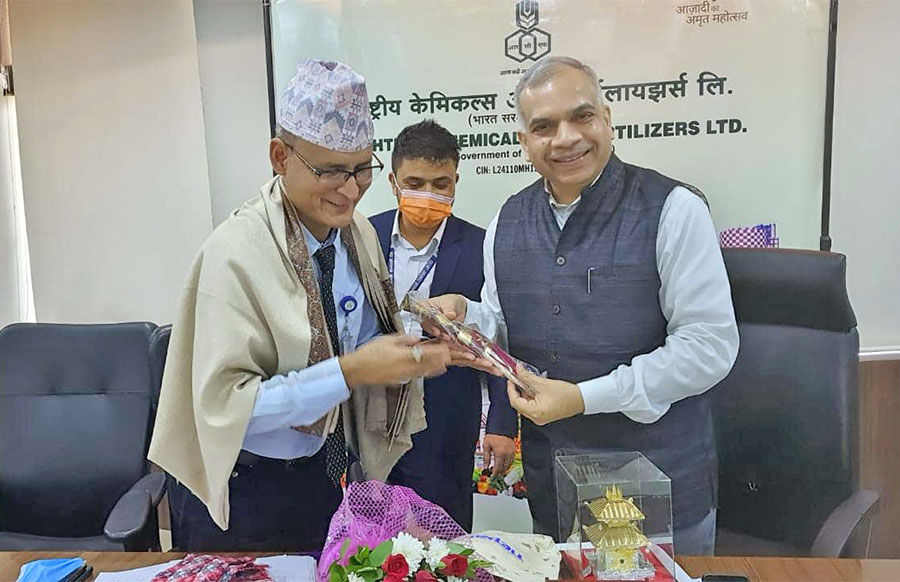 Kathmandu, July 28
Nepal has signed an agreement with India to import chemical fertiliser for the next five years.
The recently signed agreement between two government agencies–Nepal's Krishi Samagri Company Limited and India's Rashtriya Chemicals and Fertilisers Limited–ensures the import of 457,000 metric tons of urea and 370,000 metric tons of DAP by the fiscal year 2025/26, according to Krishi Samagri Company Limited.
This agreement will pave way for the implementation of the deal signed between the two governments earlier this year, according to the company's Managing Director Rajendra Karki.
For the past few years, the chemical fertiliser shortage has been one of the biggest problems in the Nepali agriculture sector. The government has launched several efforts to minimise the problem, but most of them have failed.
As private contractors have been found largely irresponsible in keeping their promises, the government has taken steps forward to do it on its own.