Over the past few months, Covid-19 has hit Nepal hard. Things have gone so bad that Nepal has become one of the most affected countries by Covid-19 in the world at the moment.
Almost the entire country has been on lockdown for a month. While numbers are going down, experts say that the cases and deaths could have been avoided had Nepal been a bit proactive in procuring vaccines.
The country has vaccinated some of the population but most of them have been limited to the capital, Kathmandu. As of May 29, 2.7 million doses of Covid-19 vaccines have been administered in Nepal as it stands 51st globally. As KP Sharma Oli dissolved the House of Representatives on May 22 and called for elections in November, people have been warning the government that if there is no vaccine by then, they will not vote.
But, the government has failed to ensure the availability of the vaccines although PM Oli has promised they would be available before the polls. But, the public wants them as soon as possible; even though they were sceptical initially, people have now realised that getting the shot will help them deal with the virus.
Many people have been asking why this has been the case even though Nepal had been one of the first few countries in Asia to start the vaccination drive. We try to answer this and all your questions about the Covid-19 vaccination drive in Nepal.
1. How many vaccines did Nepal get? Was it all aid or did the government procure it?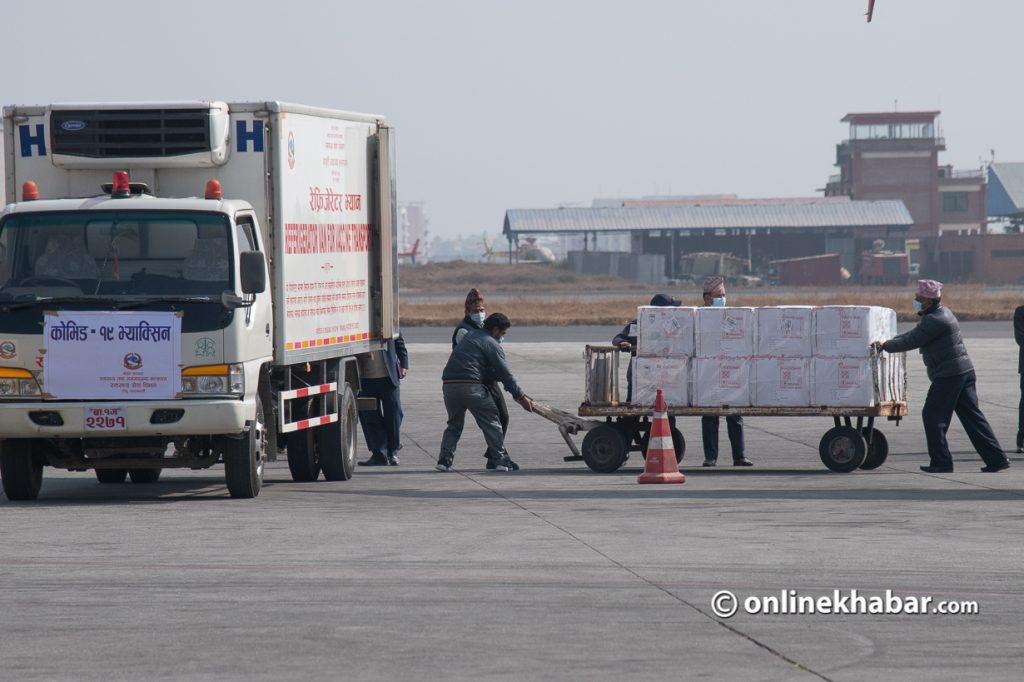 Out of the 2.7 million vaccines that have been used in Nepal, most of them has been handed over as aid by its neighbours. According to the government, it has only bought 1 million vaccines from India while the rest has been donated by India, China and Covax.
The first country to donate vaccines to Nepal was India as it donated 1 million Covishield vaccines on January 21. Soon after that, Nepal started to hold talks with the Serum Institute, the company that produces the Covishield AstraZeneca vaccines in India, to procure 2 million vaccines. Nepal even paid an advance to the company.
Out of the 2 million, Serum provided Nepal with 1 million vaccines on time, but it is yet to provide Nepal with the remaining vaccines even though Nepal is continuing lobbying to get them. Apart from this, India also provided an additional 100,000 vaccines for Nepal Army.
China has also helped out a lot. It initially provided 800,000 Vero Cell vaccines even though it had announced that it would only donate around 300,000. Covax has also provided Nepal with 348,000 vaccines.
2. Are more vaccines being donated to Nepal?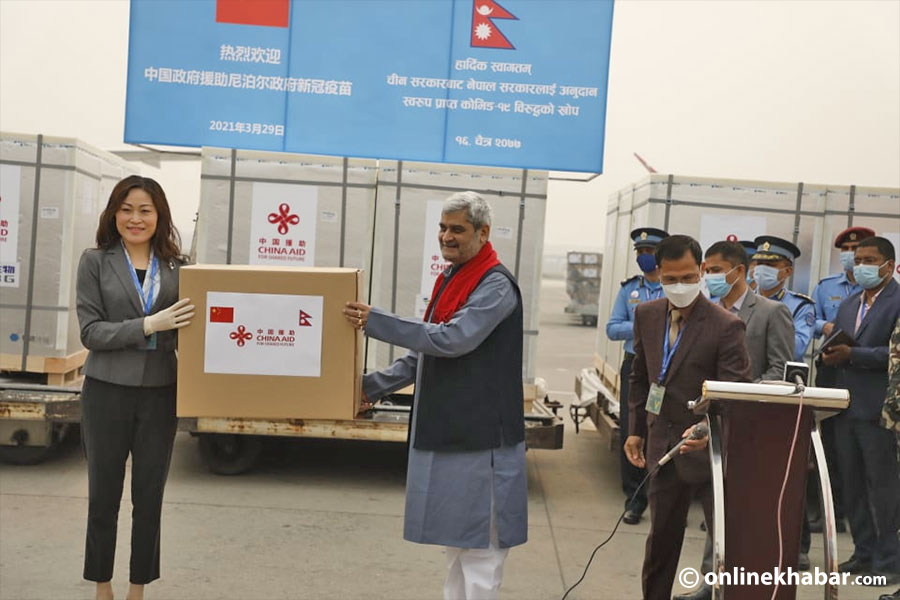 So far, only China has pledged to give vaccines to Nepal as it recently announced that it would be sending 1 million vaccines to Nepal. When they will arrive is yet to be seen. This would probably be the last vaccines Nepal gets from China as aid because it has already given a lot in the past months. According to data, Nepal is number one on the list of countries to whom China has provided vaccines.
As vaccines are coming from China, it is unlikely that Nepal will get much help from India. However, people close to the Indian Embassy in Kathmandu say that Nepal might get around 200,000 additional vaccines from India.
Another country that Nepal is relying on for vaccines is the USA. The US recently announced that it would be donating 60 to 80 million vaccines to different countries. Nepali government officials think that out of that, Nepal might get around half a million vaccines.
Foreign Minister Pradeep Gyawali says that US officials have told him that Nepal was among the first few countries that would be getting vaccines from the US. But, when they will arrive is uncertain. Officials are also talking to the UK to send some vaccines.
3. What countries are Nepal talking to purchase vaccines?
Nepal has been talking to multiple countries where vaccines are being produced for procurement since December 2020. But, lately, there have been only two countries that have shown interest in selling vaccines to Nepal. They are China and Russia. Gyawali says that talks being held with Russia and China about procuring 5 million vaccines each.
"We'll have a breakthrough in a few days," he had said.
4. Were laws unfavourable to procure vaccines? How has it changed?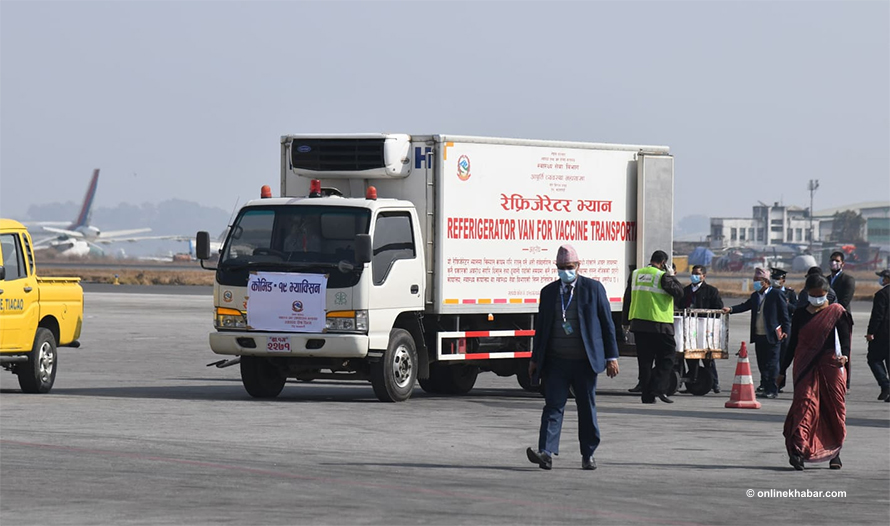 The main hindrance the government faced was due to the Public Procurement Act which gives the contract to the lowest bidder. But, the government last week issued an ordinance that exempted the act from being implemented when it came to procuring equipment for controlling Covid-19 in Nepal.
Thanks to that, now the government can talk to any international organisation and procure equipment and medical supplies related to Covid-19.
That has given Nepali diplomats abroad to procure the vaccines and send it to Nepal.
5. Should Nepal forget about buying vaccines from India? Is the government hopeful?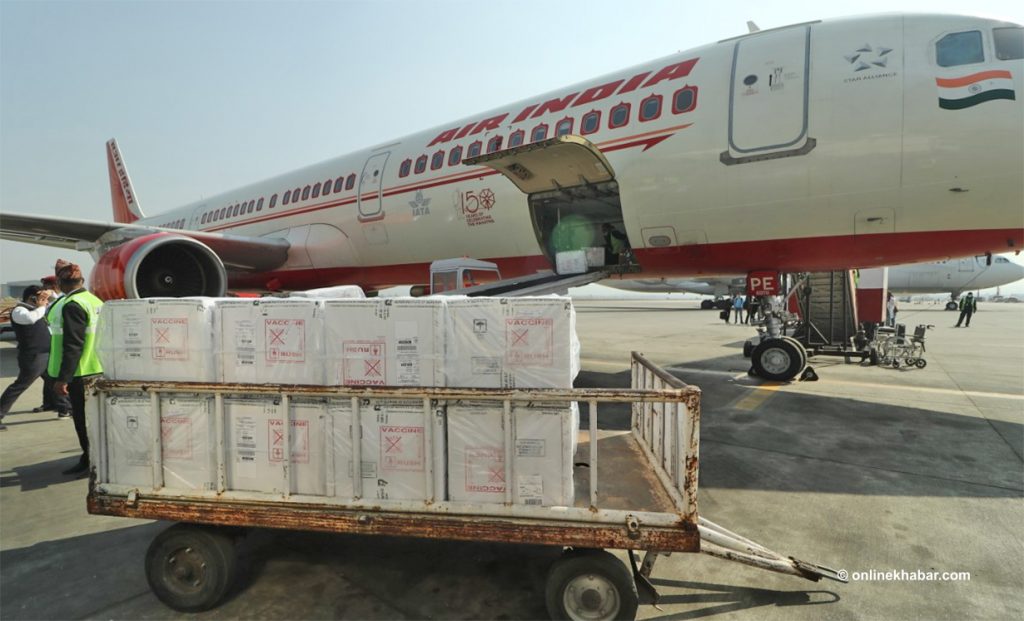 The government feels it would be insensitive to ask India to sell vaccines as India itself has become a major hotspot for Covid-19. But that said, Nepal has been regularly asking if India could provide a million vaccines which Nepal has paid for already.
If that would arrive, the government could give out the second dose of Covishield to 1.3 million people who are above the age of 65 who received their first dose over eight weeks ago.
Nepal has been continuously asking India to give it 1.7 million vaccines to ensure that everyone who took the first dose of Covishield receives their second dose.
President Bidya Devi Bhandari in a telephone conversation with Indian President Ram Nath Kovind had requested him to send the vaccines. India has said it will be exporting vaccines at the end of 2021, but Nepal has trying to do its best to pursue India but things are not looking so good.
6. How many vaccines is Nepal expecting from Covid-19 Vaccines Global Access (Covax)?
The government had expected a lot of help from Covax. When Covax sent 348,000 vaccines to Nepal in March, everyone in the government was excited. Covax has said that it would provide as many vaccines as required for 20 per cent of the country's population.
But, the speed at which Covax is sending vaccines is slow and the government is continuously in talks with it. But, Covax has told Nepal to seek alternatives to Covishield as it might not be able to send more vaccines on time.
7. Can the private sector be mobilised to bring the vaccines?
Yes, the government has opened the door for private firms to bring in vaccines. The Department of Drug Administration has given permission to Hukum Enterprise to bring in Covishied and Lomas Pharma to bring in Sputnik V (Russia).
Even though there have been bids to bring in Vero Cell, the department is yet to decide whom to give it to.
8. Why hasn't Russian Sputnik V come to Nepal?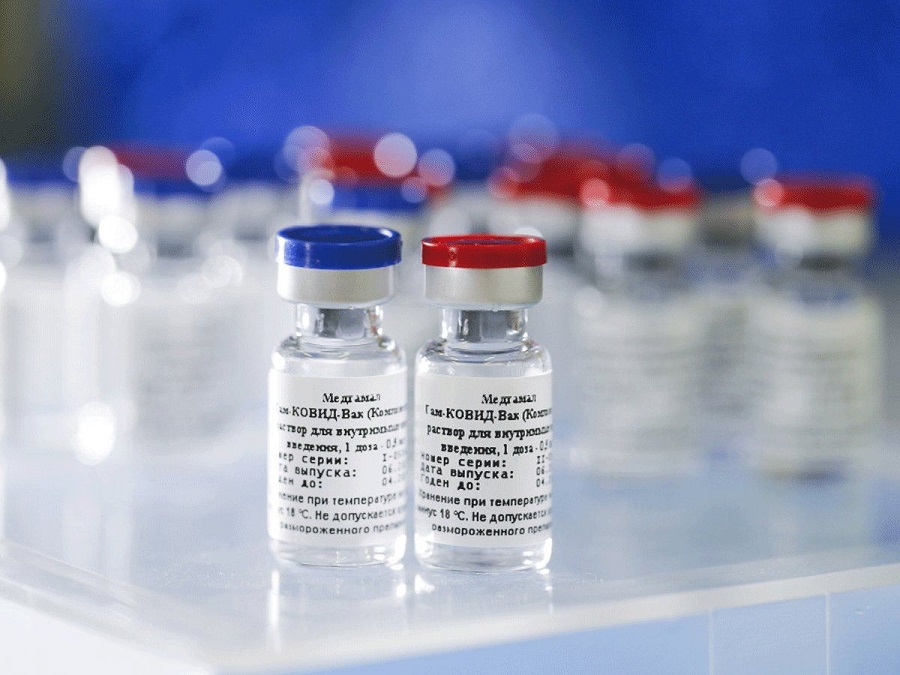 Russia was the first country to produce a vaccine and administer it to its people. In December 2020, there were even talks of that vaccine being brought to Nepal. But, as reports about its effectiveness surfaced on global media, the idea was dropped.
Now, scientists have proved that the vaccine works and is effective. Soon after that, Nepal gave the green light to import the vaccine. However, the work to bring it to Nepal is still ongoing but will take time, according to government officials.
Russia does not seem likely to provide the vaccines as aid.
9. Which country would be ideal for Nepal to import vaccines from?
The answer has to be India. It is closer than any other country and transporting the vaccines is easier and cost-effective. Initially, Covishield was purchased for $4 per vaccine. It could not get cheaper than this. The price of vaccines that will be purchased from the US and China is yet to be determined.
Bangladesh purchased Vero Cell from China for $10 per vaccine. India is also buying vaccines from Russia for $10 per vaccine. Other vaccines used in the west like Moderna, Pfizer and Johnson and Johnson were selling for $20 a vaccine, say various media outlets.
10. How many people does the government plan to vaccinate?
The government plans to vaccinate 72 per cent of the population. To do so, the government needs to spend at least Rs 48 billion whereas the government allocated Rs 26.75 billion or so for the vaccines in the budget plan for the next year.
It is planning to use government funds and sources to procure these vaccines and is not willing to pay more than $10 per vaccine, according to sources. It is also hoping to get more aid. But, with more young people being infected by the virus, experts say more than 72 per cent should be vaccinated.