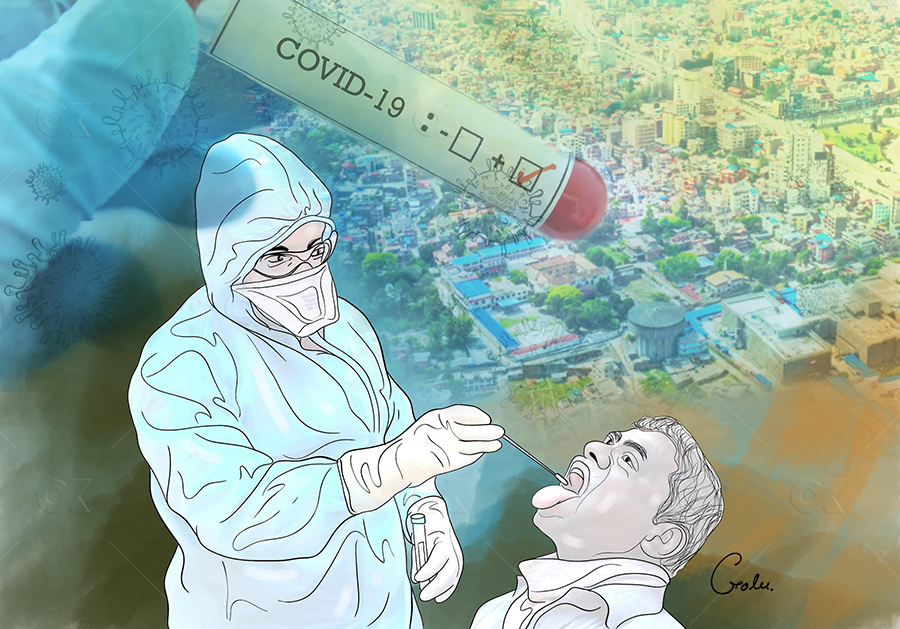 Kathmandu, June 8
The number of Covid-19 cases in the country has reached 3,762 as of 4:15 pm on Monday, the Ministry of Health and Population announced.
In the ministry's daily press briefing this afternoon, the ministry's newly appointed spokesperson Jageshwor Gautam said the 314 new cases were reported in various districts of the country since the latest update yesterday.
Meanwhile, the country reported the 14th death related Covid-19 on Sunday night, according to Gautam. A 48-year-old man from Syangja district died in the course of treatment last night.