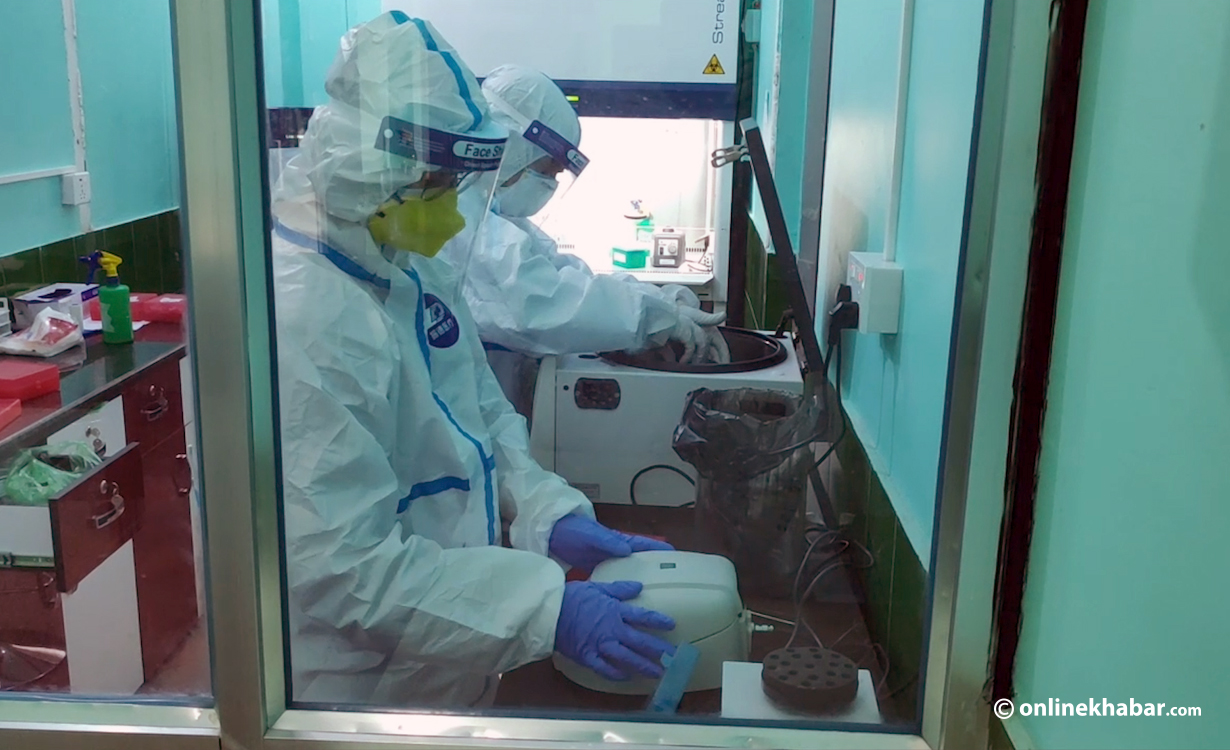 Kathmandu, June 4
The number of Covid-19 cases in Nepal has crossed 2,500, the Ministry of Health and Population announced on Thursday afternoon.
The ministry of spokesperson Bikas Devkota announced in his daily press briefing that the number of infected persons in the country reached 2,634 as of 4:15 pm on Thursday. Various labs in the country reported 334 new cases in the past 24 hours, according to them.
This is the highest number of cases reported in the country in a single day.
Of the total cases, 290 people have achieved recovery and been discharged from hospitals, according to him.
Death toll reaches 10
Meanwhile, the number of Covid-19 deaths has reached 10 as of Thursday, according to him. On Tuesday, a man in Palpa, who had recently come home from India, died and he tested positive for coronavirus, Devkota informed.