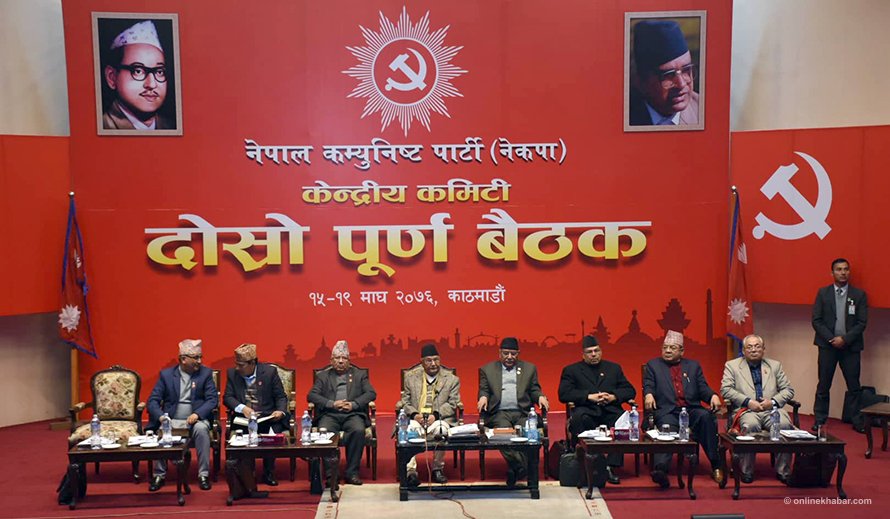 Kathmandu, February 2
The ongoing central committee meeting of the ruling Nepal Communist Party has formed a three-member task force to study and collect feedback on the controversial Millennium Challenge Corporation deal signed with the United States in 2017.
The decision was made after the party members expressed contesting views about the deal and whether the Federal Parliament should endorse it clearing the way for its implementation.
The party's senior leader and secretariat member Jhala Nath Khanal leads the team which as standing committee members Bhim Rawal and Pradeep Kumar Gyawali as members. Whereas Khanal is silent in the debate so far, Rawal is a fierce opponent of the deal. Gyawali, also the Minister for Foreign Affairs, has been lobbying for its early endorsement from Parliament.
The team has been mandated to submit its report in the next 10 days, according to a central committee member.
Other major decisions
Meanwhile, the meeting assigned its discipline commission to investigate into property details of its leaders as demanded by some members. The central committee unanimously endorsed the political report presented by its executive chairman Pushpa Kamal Dahal.
The meeting directed the KP Sharma Oli-led government to issue a new political map of the country incorporating the disputed Kalapani-Lipulekh area.
The meeting endorsed the secretariat's proposal to appoint leader Bamdev Gautam as the vice-chairman of the party.