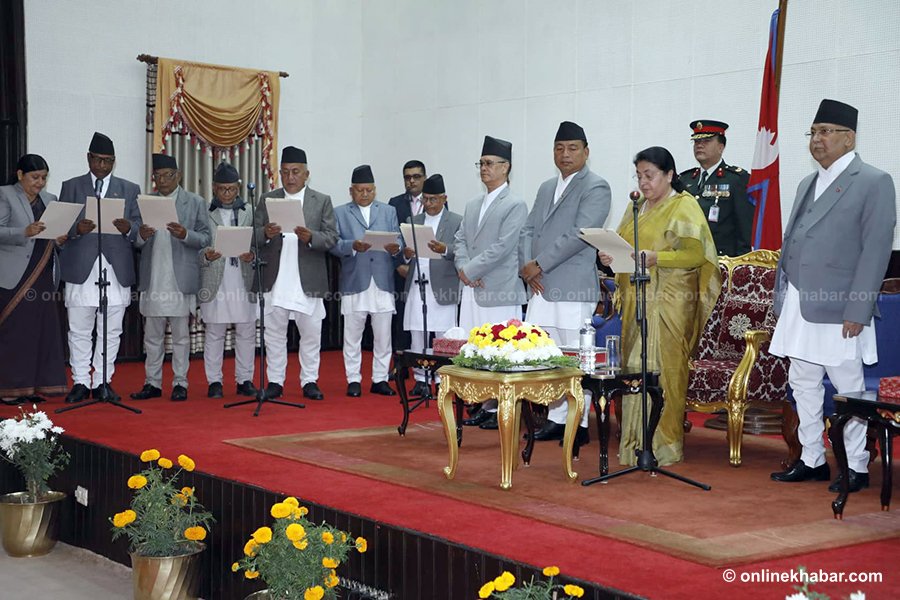 Kathmandu, November 5
The government's sudden decision to sack governors of all provinces and appoint the new ones to replace them has triggered a new debate in the country's politics. Whereas some view that it is the government's prerogative to hire and fire them, the others believe such a move taken three years before the completion of their tenure would promote instability.
A couple of hours after the new governors took the oath of office and secrecy from President Bidya Devi Bhandari, the ruling Nepal Communist Party's chairman Pushpa Kamal Dahal defended the change. Speaking with journalists in Nepalgunj on Tuesday, the former prime minister said the sacked governors stayed in office till now only because the government was 'liberal', hinting it could have removed them much earlier when it overtook the government leadership.
Dahal also viewed that his party's senior leader Madhav Kumar Nepal's objection to the decision was also normal, claiming he would accept the decision despite his dissent.
Meanwhile, the Samajwadi Party, which is also a part of the government, protested the decision. The party's federal council chair Baburam Bhattarai says the decision confirmed the government's unilateral and autocratic character. The party's general secretary Ganga Narayan Shrestha informs the NCP did not consult his party about the appointments.