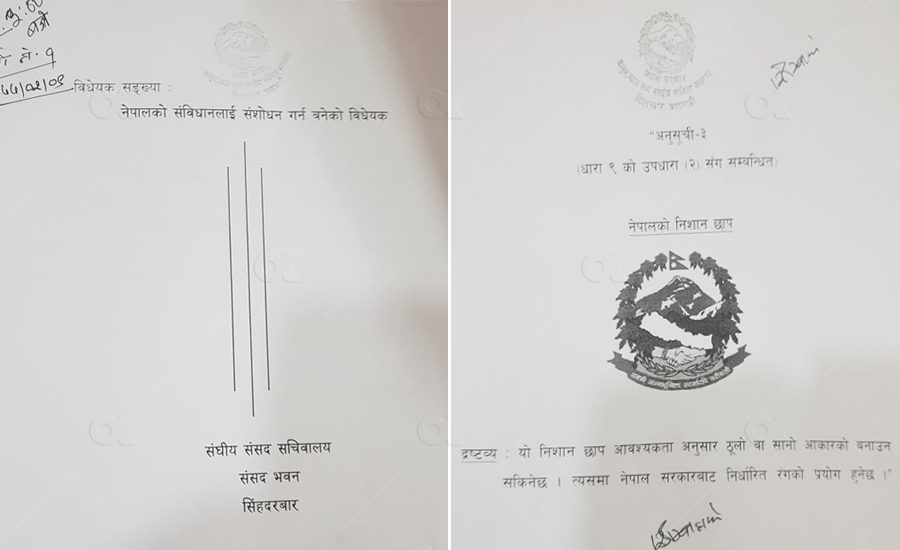 Kathmandu, June 18
After the unopposed endorsement from the House of Representatives, the National Assembly also endorsed the constitution amendment bill, unanimously again.
The Upper House was certain to endorse the bill unanimously as all parties had already decided to support it. Earlier last month, the government had registered the bill after issuing the country's new political map so as to give constitutional recognition to the map in the country's national emblem.
In the 59-member National Assembly, 57 were eligible to vote as one position is vacant and the chairperson, Ganesh Timilsina, is not allowed to cast his vote. All of them were present in the voting today, according to Timilsina. The bill had not drawn any amendment proposal.
Participating in the discussion today, the ruling Nepal Communist Party's spokesperson Narayan Kaji Shrestha demanded that India immediately remove its troops from the Kalapani region.cpnsLikewise, the main opposition party, Nepali Congress, lawmaker Radheshyam Adhikari blamed the southern neighbour for worsening the ties.