Kathmandu, May 20
The government of Nepal on Wednesday officially launched its new political map.
Minister for Land Management, Cooperatives and Poverty Alleviation Padma Kumari Aryal launched the new map amidst a press meet in Kathmandu this afternoon.
The cabinet meeting held on Monday evening had issued the new map incorporating the disputed Kalapani-Limpiyadhura region, which India claims to be its territory.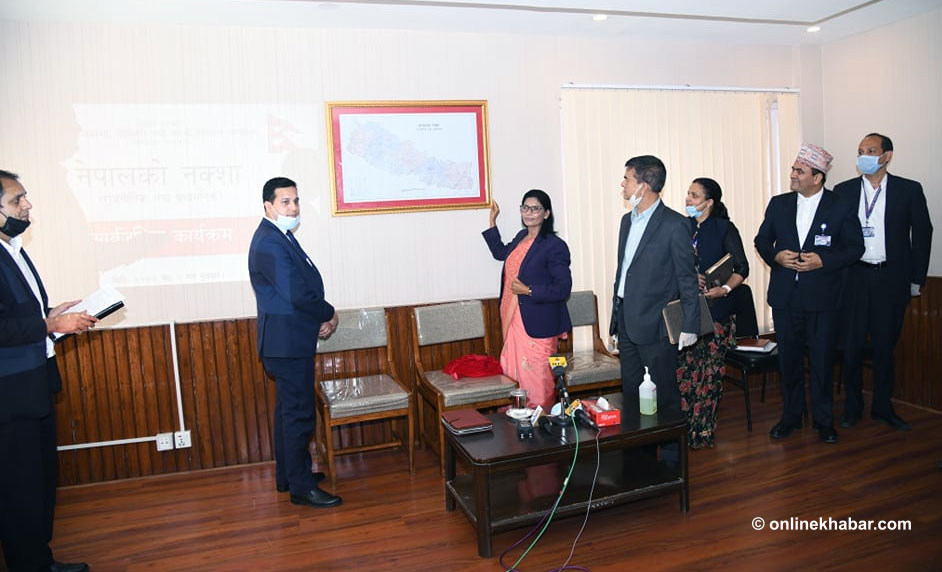 Speaking in the function, the minister defined the launch as a historical incident, informing the new map would be used from today onwards whenever required. She added that the previous map used in the country had missed a significant part of Nepal's territory.
She hoped that India would consider the Nepal government's move positively.
The government was under pressure to incorporate the region in its map after India issued its new political map incorporating the area, triggering a strong protest in Nepal. The dispute had come to the fore again earlier this month after Indian Defence Minister Rajnath Singh announced theinauguration of a link road to Manasarovar of Tibet that uses the disputed land.
The government in its annual policy and programme for the next fiscal year last week had assured to issue the new political map within the year. The government issued the new map in three days of the announcement.