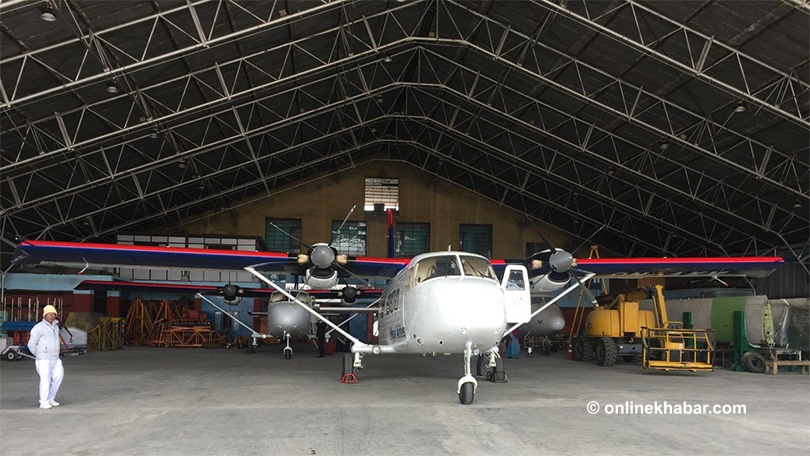 Kathmandu, December 6
Nepal Airlines Corporation (NAC) has started the process to sell five Chinese aircraft that have been grounded at Tribhuvan International Airport for three years.
For that purpose, NAC, on Tuesday, called for bids for the valuation of the aircraft.
According to Archana Khadka, spokesperson of the corporation, the price of these aircraft will be decided after a complete valuation. After that, the process of selling these ships will be started by inviting a global tender, she said.
"We initially planned to rent it out," she said. "But since no one showed interest, we have decided to sell these grounded aircraft."
NAC has grounded these aircraft since ships since July 30, 2020.
The corporation had a total of six Chinese aircraft. Out of them, one was completely damaged in an accident at Nepalgunj Airport three years ago.
Since the other five also aren't under operation, NAC has prepared to determine the price of them and sell it to curb losses. NAC and the government both have incurred drastic losses through the aircraft.
Stating it can't run the aircraft, NAC had handed over the aircraft to the government. However, after the government ignored it, the corporation prepared to lease the ship and issued a tender. No parties were interested in that either.
Now, NAC has asked for proposals from firms and companies willing to fully evaluate these ships within the standards of the International Society of Transport Aircraft Trading.
With these aircraft grounded, NAC doesn't have enough aircraft to operate domestic flights regularly.