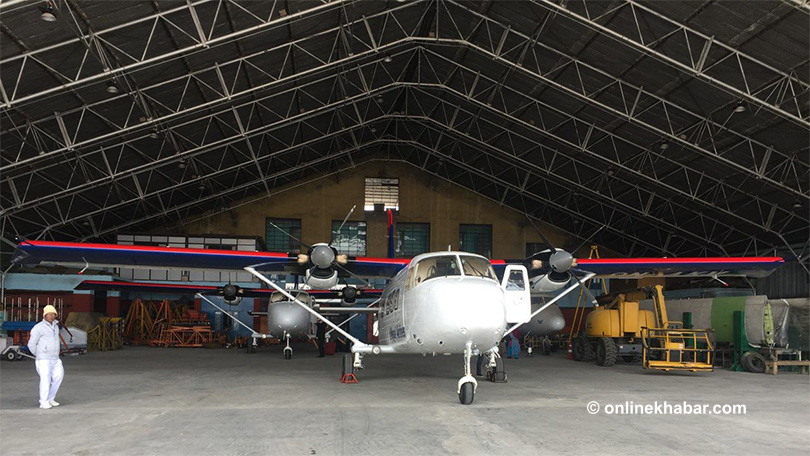 Kathmandu, August 2
The national flag carrier, Nepal Airlines Corporation, has made six aircraft purchased from China grounded citing they could not give any profit to the government-run company but instead caused a huge loss.
Earlier around two weeks ago, the NAC board had decided not to operate two MA60 and four Y12 aircraft, concluding they incurred a loss of around Rs eight billion to the company. The decision came into effect on Friday.
The NAC had spent Rs 4.5 billion to purchase the four aircraft whereas two others were received as a grant. Whereas the purchase agreement was signed in late 2011, the aircraft had arrived in Nepal between April 2014 and February 2018. Collectively, they kept the corporation in a loss of Rs 380 million almost every year.
Within the first three years of operation, the corporation had concluded that the aircraft could not give any profit. "However, we decided to bear the loss anyhow as it is also an issue of relations between the two countries (Nepal and China)," says a member of the NAC board.
NAC Executive Chairman Sushil Ghimire says flying these aircraft would just increase the losses, hence, it would be suicidal for the corporation to continue operating them.