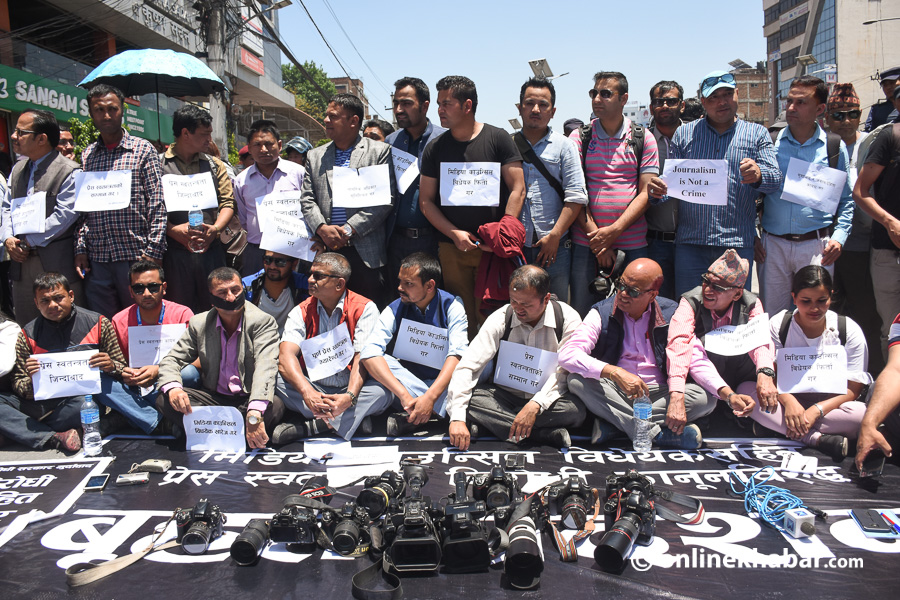 Kathmandu, May 23
Twenty-one prominent editors affiliated with various media houses have demanded that the government withdraw the controversial Media Council Bill tabled in Parliament.
The editors say that the provisions of the bill, along with other pieces of legislation under consideration in Parliament, are against the spirit of the constitution as well as democratic norms. "We conclude that this bill (Media Council) contracts press freedom guaranteed by the constitution," the editors said in a statement on Thursday.
The editors have demanded that the government withdraw the Media Council Bill, which was prepared without consulting various stakeholders.
The group states that journalism should be regulated by journalists themselves. It says that any form of control over the press under the pretext of regulation shall not be acceptable. "We are aware of the various malpractices and unrestrained practices in journalism. We are also clear that these malpractices need to addressed," the statement says.
Those who signed the statement: Akhilesh Upadhyay, Anup Kaphle, Ameet Dhakal, Arun Baral, Kosmos Bishowkarma, Kiran Nepal, Kunda Dixit, Krishna Jwala Devkota, Guna Raj Luitel, Dil Bhushan Pathak, Narayan Wagle, Purna Basnet, Prakash Rimal, Pratik Pradhan, Prashant Aryal, Yubraj Ghimire, Rajendra Dahal, Shiva Gaunle, Sudheer Sharma, Subash Ghimire and Hari Bahadur Thapa.