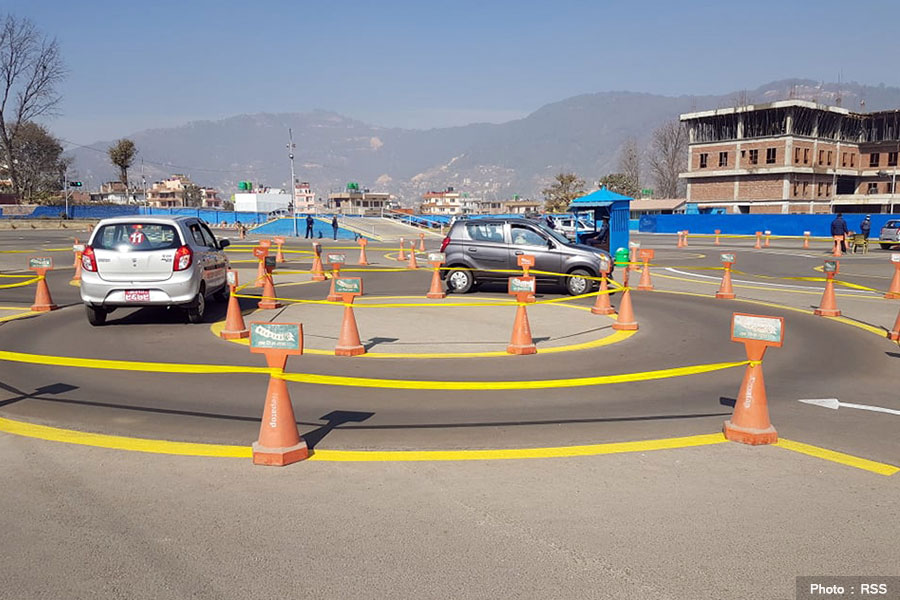 Kathmandu, February 26
The number of people passing driving licence tests in the Bagmati province is going up these days all thanks to easier requirements set for the test, officials say.
Whereas in the previous system, candidates would be required to score 100 out of 100 to pass the practical test (trial), the provincial government has recently followed other provincial governments to implement a new rule that a 70 per cent score would be enough.
Following the new rule, the Transport Management Office in Ekantakuna of Lalitpur says the pass percentage in the licence for two-wheelers has gone up by around 20 per cent whereas that in the licence for four-wheelers has gone up by 10 per cent.
Because many candidates are passing on the first attempt, the number of people appearing on the second and third attempts has been low, according to the office chief Raj Kumar Kapali.
Do you know how the scores are calculated in a driving licence test in Nepal as per the new system? Read here.