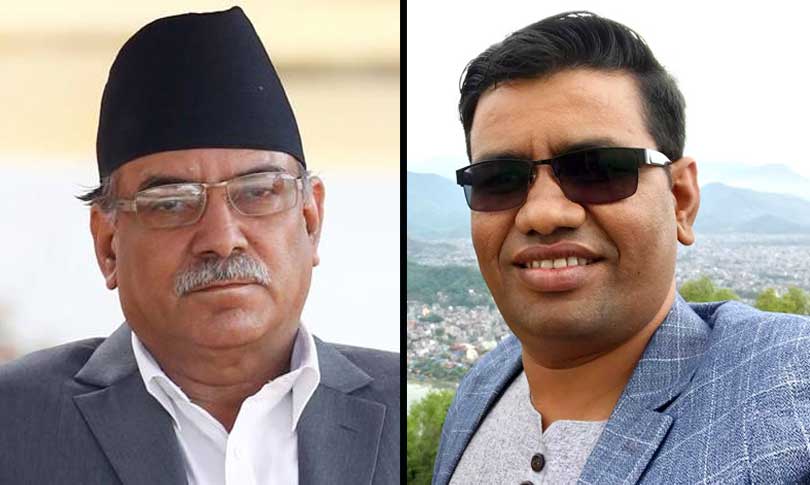 Kathmandu, April 15
Young Communist League, the youth wing of CPN-Maoist Centre, has warned the party's Chairman Pushpa Kamal Dahal that the party should not merge with the CPN-UML if 'people's war' is not mentioned in the statute of unified party.
Likewise, the YCL says the merger should not be decided if the party does not get 50 per cent share in the central committee.
The two parties, which are preparing to merge for last six months, have failed to settle these two among few issues to finalise and announce the unification.
A team led by YCL Chairman Ram Prasad Sapkota Deepshika met Dahal at his residence in Lalitpur today and issued the warning.
"We have told him that the unification should be dropped if there is no agreement on people's war and equal share. The YCL will not accept such unification," Sapkota said after the meeting.
The team also suggested that the unified party does not have two chairpersons; however, Dahal did not buy the idea as it has already been settled with the UML, according to YCL General Secretary Subodh Sherpali.