Lvneng LX06max is another addition to the Lvneng electric scooter lineup in Nepal.
The company already has four other electric scooters in Nepal. In addition, it has also recently launched a three-wheeled electric scooter LS01. Evmotors Nepal is the only authorised distributor of these Chinese-manufactured electric scooters in Nepal.
LX06max has many things to offer to the people. It has higher mileage, can reach up to 90kmph of top speed and the look of this scooter is pleasing. The build quality looks excellent as well. As expected, all these upgrades come with a hefty price tag also.
Let's dig into the details to know more about the scooter.
Specifications
Motor
Bosch
Dimension
Length: 1,890mm
Width: 720mm
Height: 1,110mm
Ground clearance: 150mm
Wheelbase: 1,365mm
Rated motor power
4000W
Peak power
5Kw
Battery type
60V26Ah Samsung battery
Range
75km-150km
Charging time
4-6 hours
Top speed
Up to 90kmph
Brake
Front: Disc
Rear: Disc
Net weight
125kg (one battery)
Hill ability
13 degree (25%)
Tyre size
90/90-12" tubeless
Price
Rs 559,000
Design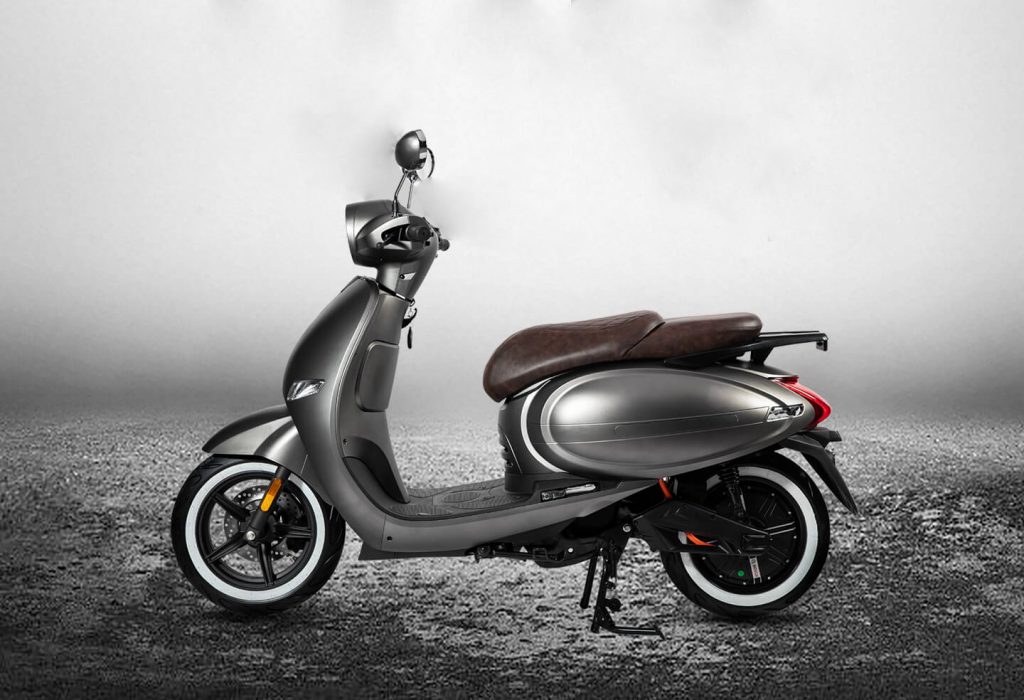 Lvneng LX06max has to be one of the best-looking and best-built scooters available in the market. The paint job, the looks, build quality… everything on the scooter is top-notch. It has a classic design, which has been very popular these days especially among electric vehicles.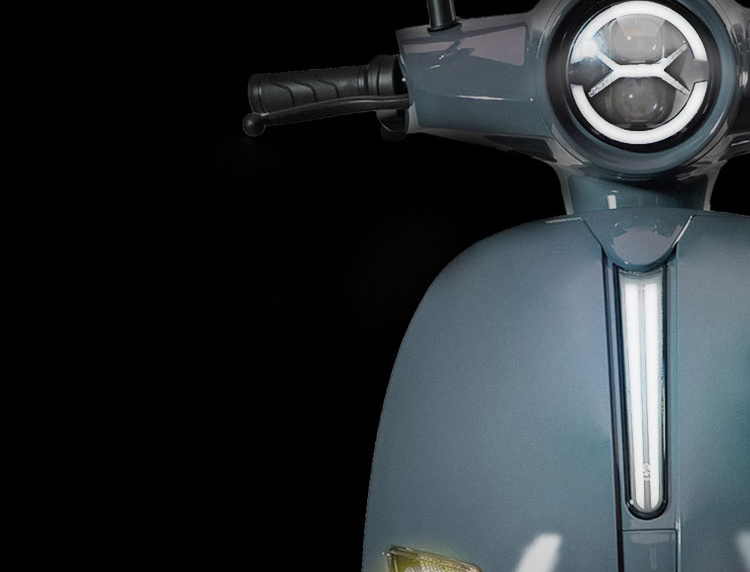 At the front, it has a stylish LED headlamp and a vertical LED light as well. It also has a high brightness taillight. It has a dimension of a typical scooter. With a length of 1890mm, it has a height of 1110mm and a ground clearance of 150mm. It has a comfortable seat cushion. The batteries are kept under the seat and are portable. With a single battery on the board, the scooter weighs 125 kg. The scooter is also IP65 waterproof certified.
Performance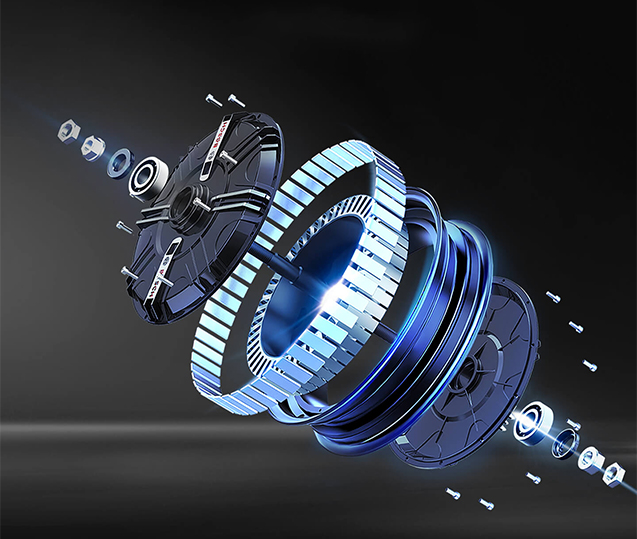 Lvneng LX06max is powered by a 4000W Bosch motor and has 60V26Ah portable Samsung batteries. This is a power performing scooter that has three riding gears. The company claims it can reach a top speed of 90kmph while most electric scooters are limited to 45-60 kmph only. With a dual battery, this scooter can give a range of up to 150km. It takes four to six hours to get the scooter full charged.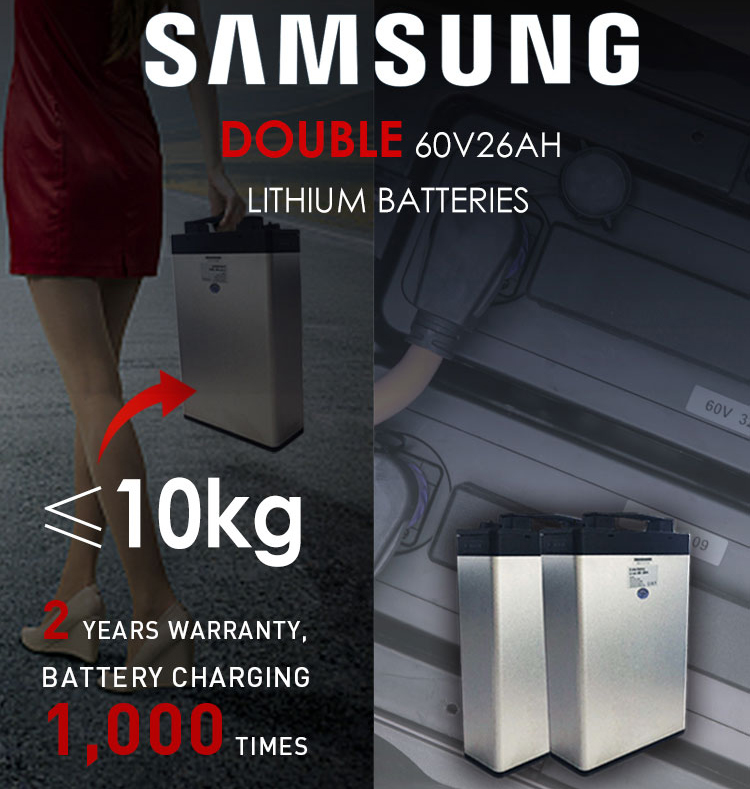 The battery management system is taken seriously on Lvneng LX06max. There are 10 functions to ensure the safety and management of the battery.
The battery has:
Over-current protection
Over-charge protection
Over-discharge protection
Waterproof protection
Temperature protection
Pre-discharge protection
Short circuit protection
Short line protection
Power device fault protection
Voltage equalisation protection
Safety and other features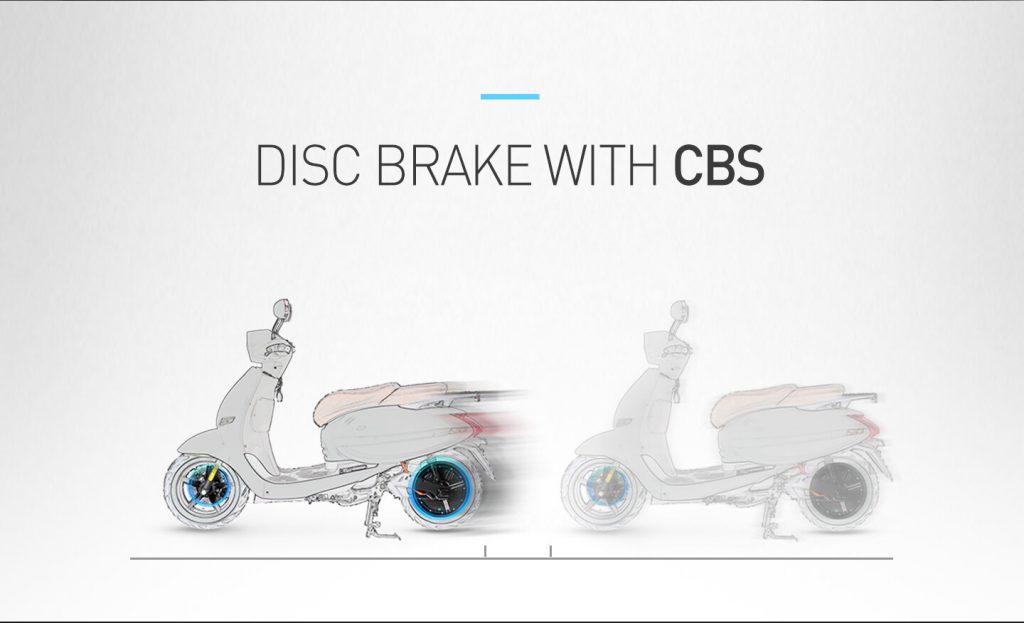 With dual disc brakes, Lvneng LX06max comes with a CBS braking system. The brakes on the scooters are considered as good as on a motorbike. It also features high-speed tyres which are puncture-proof. Other features on the scooter include:
CBS linkage system
LED translucent headlight
USB charging port
Anti-theft alarming system
Portable batteries
Bosch motor
PU paint
One start button
LCD display
The price of Lvneng LX06max is Rs 559,000. There is a two-year warranty on the batteries.
Verdict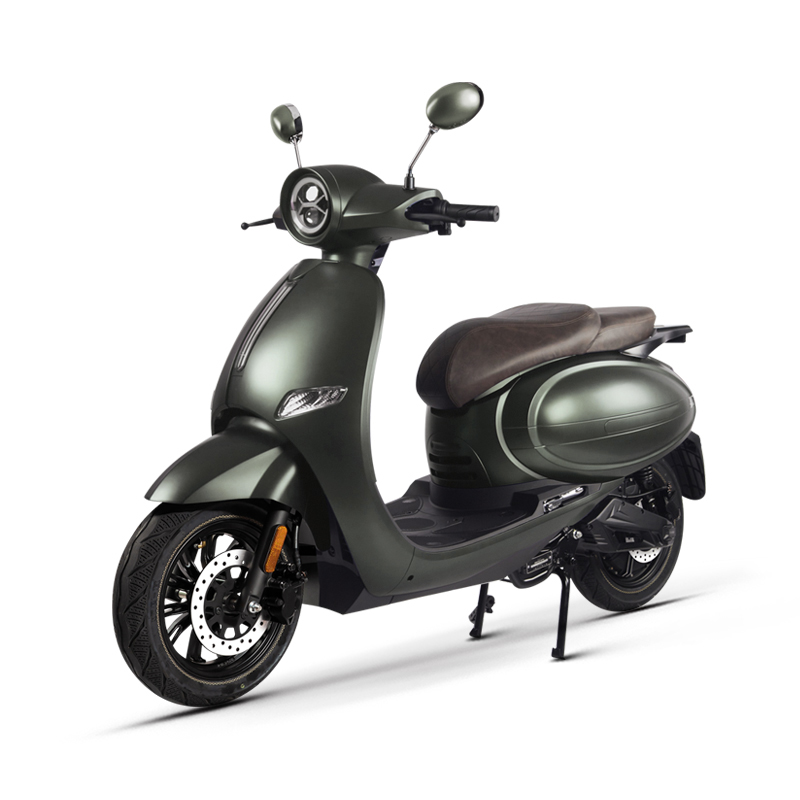 Lvneng LX06max is a powerful and well-built electric scooter. It probably is one of the best-looking scooters in the market, among both electric and fuel-based categories. It competes with NIU, Yadea and Pure EV scooters. It provides an extra range and extra speed that other electric scooters are not providing. The power figure of the scooter increases the riding time and the riders do not have to restrict themselves to city rides only. The speed also looks good and is equally backed up by the safety. The scooter has motorcycle-grade disc brakes as per the company. It features plenty of smart features that an electric scooter should have.
However, paying Rs 559,000 can be a daunting task for the people here, especially when they are already reluctant to even purchase an electric scooter. It is a great scooter but with such aggressive pricing, it might be difficult for Lvneng to sell this particular product to the market.