NIU UQi GT is the latest offering from the popular electric two-wheeler company NIU.
Eco Infinity, the authorised distributor of NIU scooters in Nepal, has added yet another new product to its offering. This electric scooter offers a different look than what most electric scooters usually provide these days. The minimalistic design of the scooter is backed by an abundance of modern features capable of giving the model advantage in the Nepali market.
Let's get into the details to know what features the scooter provides to the rider.
Specifications
Dimensions
Length: 1,910 mm
Height: 1,128 mm
Width: 740 mm
Ground clearance: 180 mm
Seat height: 840 mm
Wheelbase: 1,300 mm
Motor power
1200 W
Rated power
1500 W
Motor
Bosch
Battery type
Lithium-ion (18,650 cell)
Battery capacity
48V31 Ah
Charging time
6 to 7 hours
Range
From 70km to 80 km
Top speed
Up to 45 kmph
Braking type
Combi Braking System
Brakes
Front: Disc
Rear: Disc
Tyre size
Front: 90/90-14, tubeless
Rear: 110/80-14, tubeless
Instrument display
Digital
Speedometer
Digital
Rated max loading capacity
227 kg
Weight
75 kg including battery
Colours
Red, blue, black
Price
Rs 255,000
Design
NIU UQi GT flaunts a unique minimalistic design. It also shares the design with NIU UQim, which belongs to the same family as NIU UQi GT. A more innovative approach has been done for styling instead of just going for the traditional styling.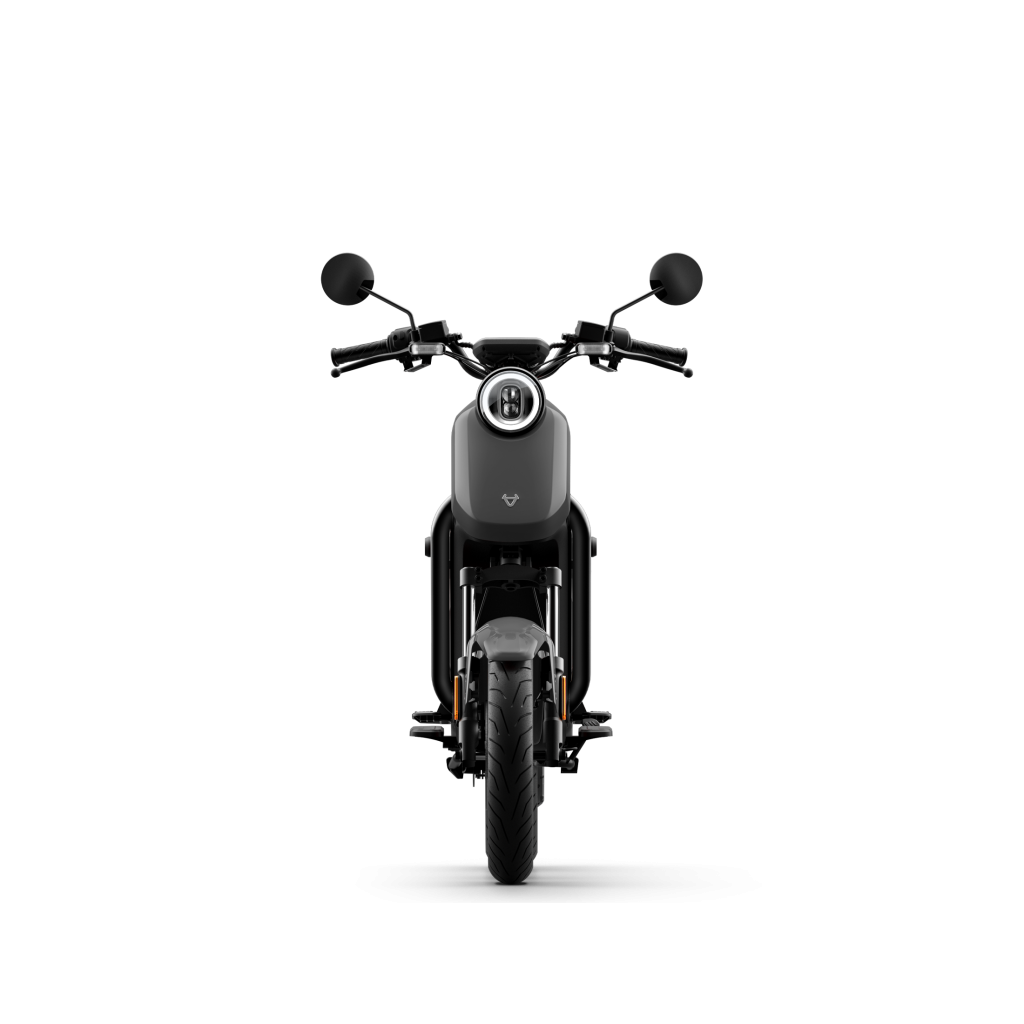 NIU UQi GT incorporates NIU's 360-degree lighting system. At the front, the scooter features an automatic light-sensitive LED headlamp with a circular LED DRL. It also gets LED indicators with an auto-off feature. On the rear side, it gets a 270-degree semi-surrounding LED tail light.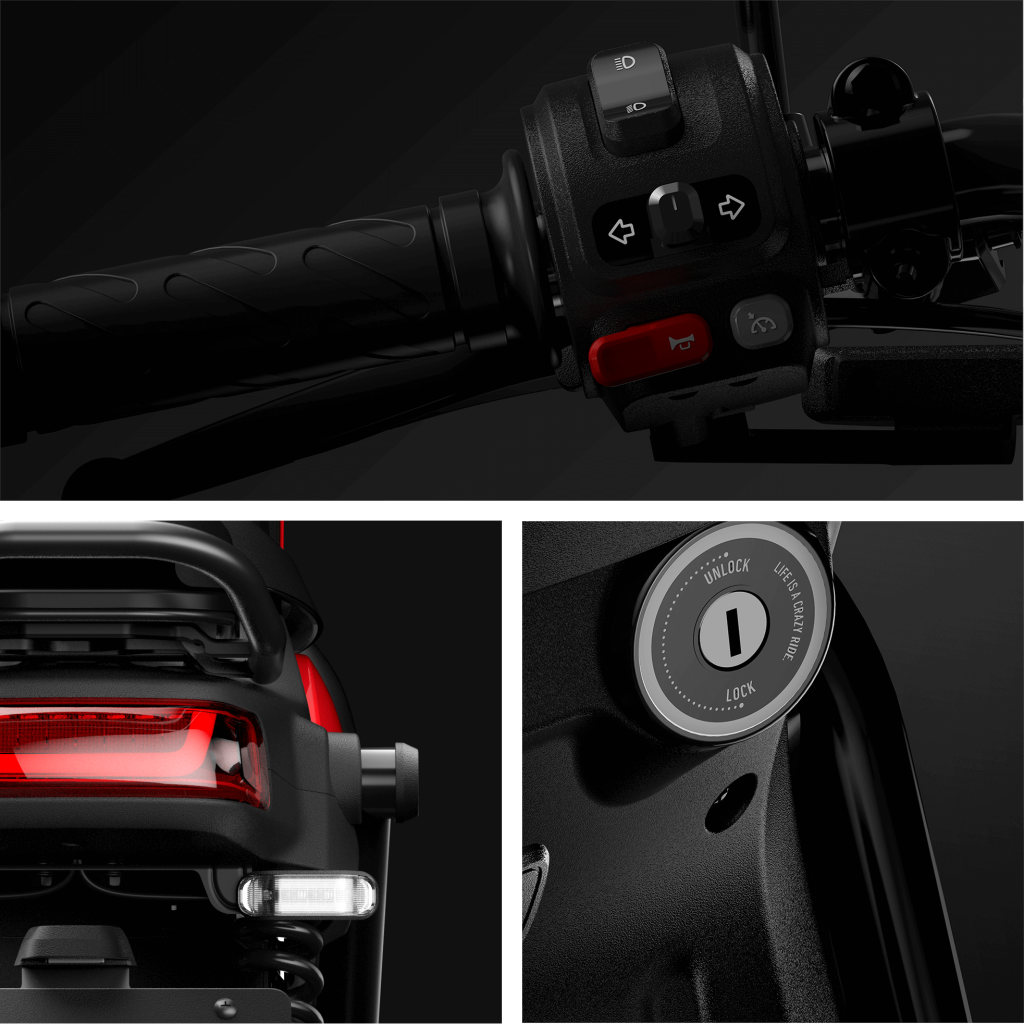 Moreover, the handlebars on the scooter are short with a smart LCD dashboard in the centre. The scooter gets split seats and the bigger portion has been provided to the rider. There is also a grab rail support for the pillion rider.
The scooter weighs 75 kg including the battery, making it extremely lightweight. Though being a lightweight scooter, it has a loading capacity of up to 227 kg. The scooter is currently available in red, blue and black colours.
Performance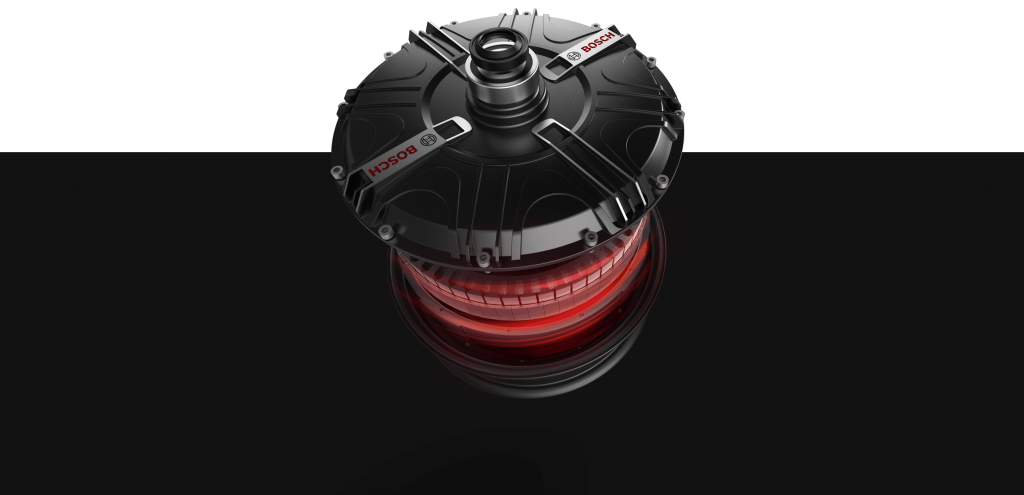 NIU UQi GT is powered by a 1200W Bosch motor and has a 48V31 Ah 4th Gen NIU lithium-ion battery. The scooter has a FOC vector controller equipped with the NIU self-adaptive motor, ensuring smoothness and power. With two riding modes, the scooter can achieve a top speed of only 45 kmph. The scooter can provide a range between 70-80 km. The charging time can take anywhere from six to seven hours and there is no mention of a fast-charging system. The scooter also offers cruise control mode.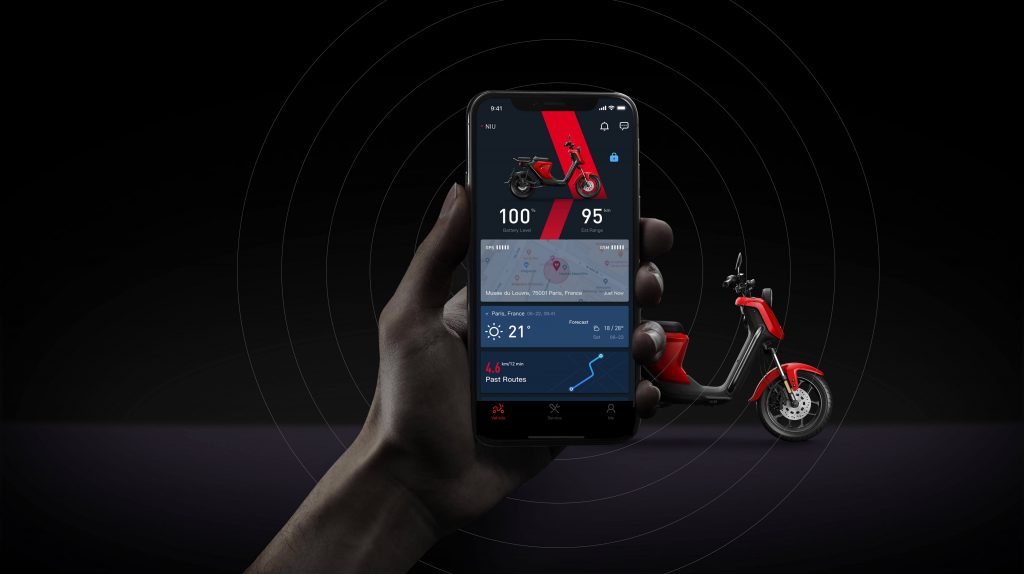 NIU UQi GT can also be connected to a smartphone via the NIU app. The app displays comprehensive vehicle services like remaining battery level and range estimate, GPS positioning, security alert, past routes and riding statistics. The app also offers vehicle management and personal and binding information management to the riders.
It further lets the rider have:
Multiple remote controls
Accurate reminders
Robust protection against theft
Tracking how much pollution the rider has prevented from entering the environment
Remotely starting and powering up your vehicle
Remote vehicle fortification
Remotely turning alarm on and off
Remotely locking your vehicle
Brakes, tyres and smart features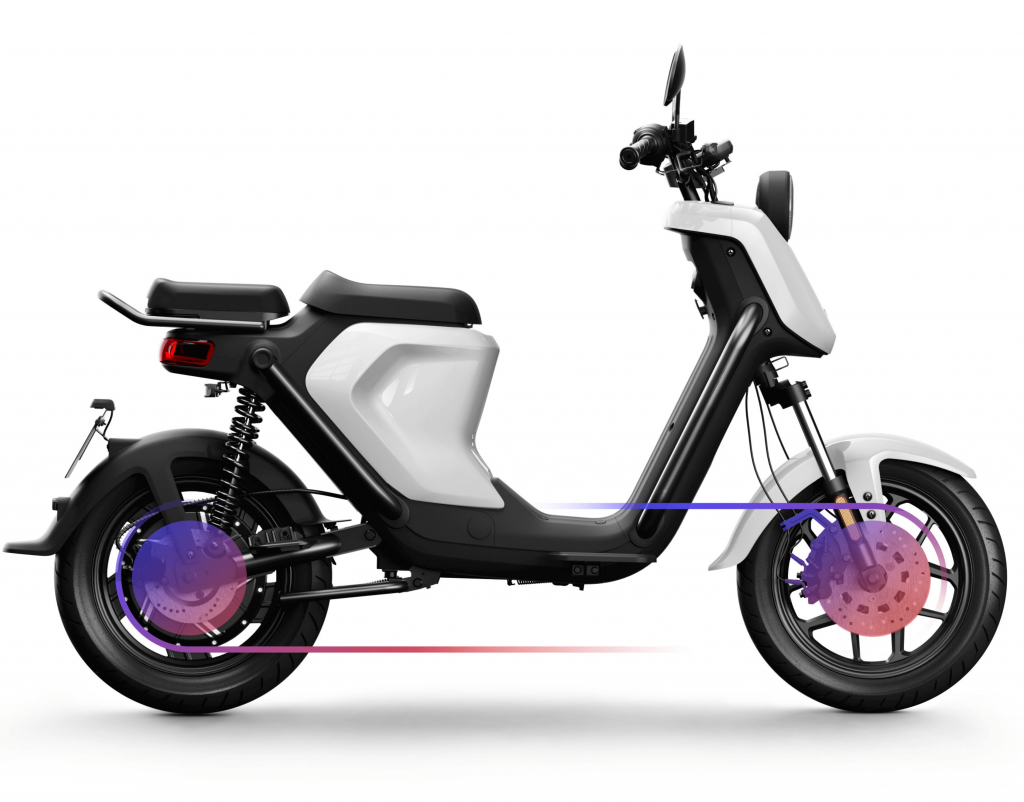 NIU UQi GT features dual disc brakes with a combi braking system (CBS). The CBS will split braking force between the front and rear brake discs, reducing stopping distance and ensuring a safe brake at high speeds. Meanwhile, the scooter also uses an intelligent system of regenerative braking to recover battery energy, which extends the battery time and range.
The scooter is fitted with 14-inch tubeless tyres. The front measures 90/90-14 while the rear tyre measures 110/80-14. With 180mm ground clearance, going past different road conditions should not be a big problem for this scooter.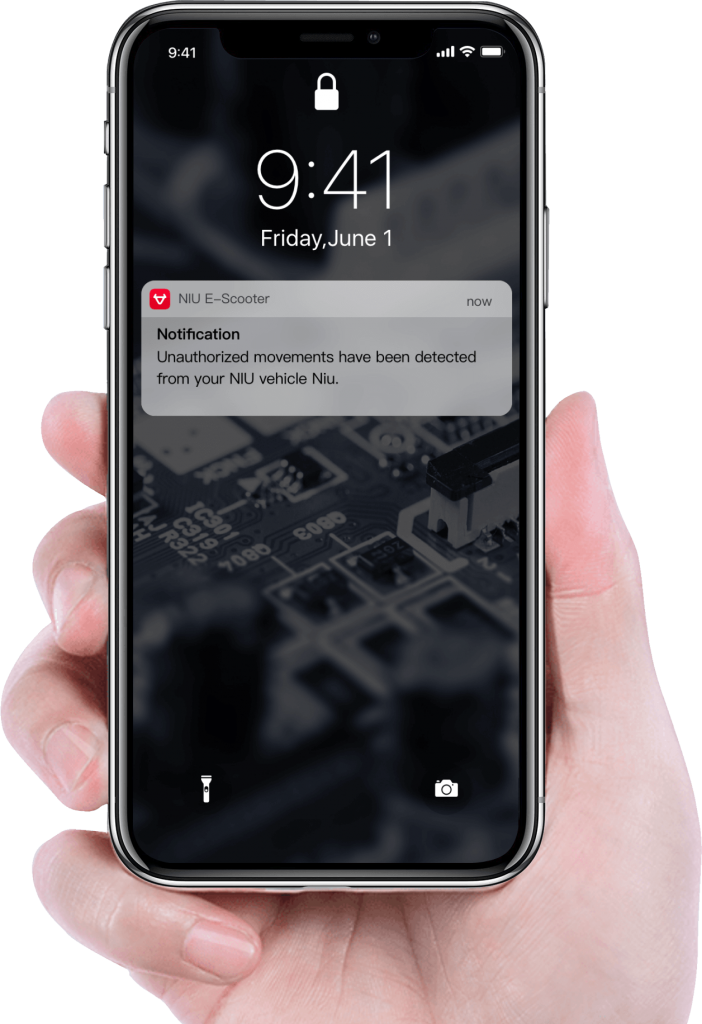 There are also some smart features on this scooter. The scooter has a smarter alert system. The six-axis motion sensor measures the vehicle's acceleration and GPS positioning which allows the rider to accurately identify any unauthorised movement of their vehicle. The alerts will be sent directly to the phone of the rider. The GPS / GLONASS satellite positioning also helps in viewing the vehicle's location in real-time.
Notable features on NIU UQi GT include:
Lightweight design
4th Gen NIU Lithium-ion battery
NIU app
ECU controller
Robust anti-theft safeguards
Smarter alert system
Multiple remote controls
Powerful NIU self-adaptive motor
Cruise control
14- inch tubeless tyres
The price of the NIU UQi GT is Rs 255,000.
Do you think this is a value for money scooter or are there better alternatives in the market?