Kathmandu, January 11
Last year's earthquakes (April 25 and May 12, 2015 quakes) destroyed 915 gumbas in 38 districts.
For the reconstruction of these gumbas, we have received from the districts demands for disbursement of a total of Rs 8.13 billion, Mani Raj Gurung, under-secretary at the Buddhist Philosophy Promotion and Gumba Development Committee, said.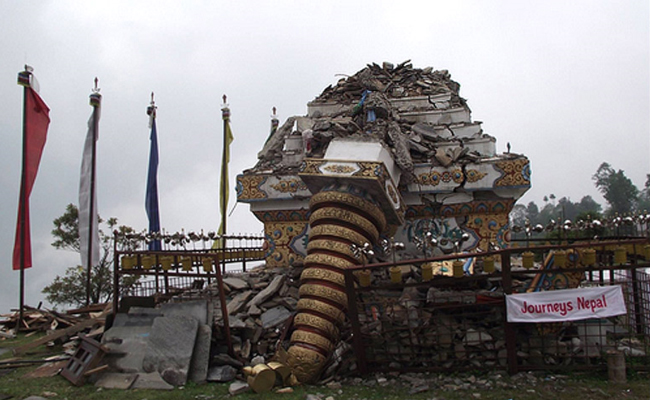 According to Gurung, 2,266 gumbas located in 65 districts have registered with the committee. Sindhupalchok has the highest number of gumbas. Of the 215 gumbas located there, 129 suffered damage in the quakes.
Gumbas are the centres for meditation, education and religious practices. They are the places where Lama and Ani live. People from far and wide, including China, Korea, Sri Lanka, Thailand, Japan and Bhutan, visit Nepal to see these gumbas.
There's a need to rebuild the gumbas because not only they are public property, but also valuable property that draw a good number of tourists.