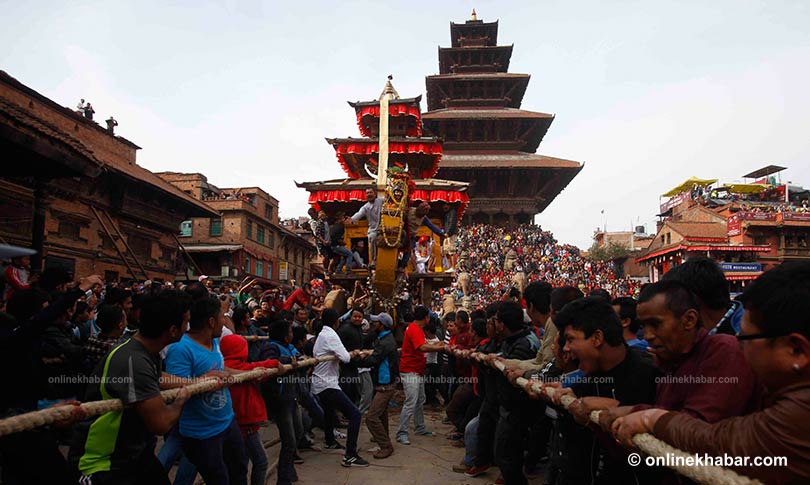 Kathmandu, April 6
Two famous annual festivals of Bhaktapur and Thimi towns in Kathmandu Valley, Bisket Jatra and Jibro Chhedne Jatra (tongue-piercing festival), will not take place this year due to the novel coronavirus outbreak in the country.
Bhaktapur's Chief District Officer Hum Kala Pandey says, "We have decided not to host both the festivals this year. Instead, we will only do a normal worship."
The festivals used to be celebrated on the occasion of the New Year of Nepali calendar. The New Year is being celebrated this year on April 13.  The Bisket Jatra lasts as long as one week whereas the second festval takes place on the second day of the new year.