As Dashain and Tihar come to an end every year, make-shift 'confectioneries' at Kathmandu's ancient Newa settlement of Tokha start cooking up delicious Chaku, a sticky taffy with bits of nuts and coconut encrusted on it.
Even though the products don't go into sales until a few months later during Yomari Punhi and Maghe Sankranti, the process of acquiring raw products and assembling the finished products takes up a lot of time for the confectioneries.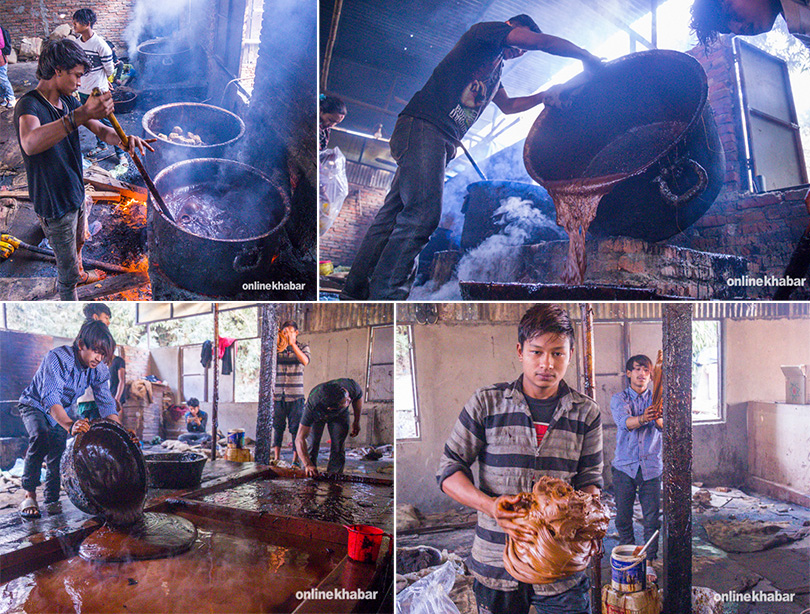 During the months leading up to Maghe Sankranti, a festival that marks the end of winter, the staff of the confectionery swell up with new hirees from the district of Sindhuli. Chaku is synonymous with the festival.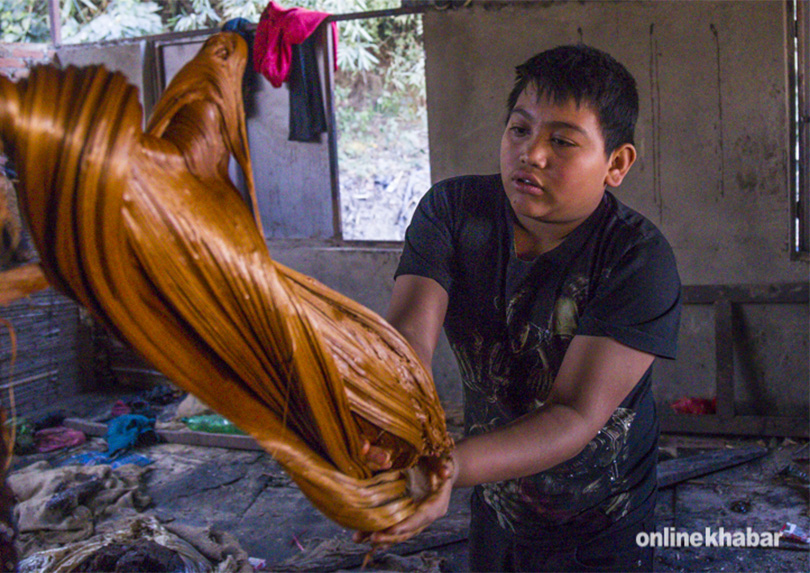 These men make about Rs 10,000-18,000 per month. As for the confectionery, the monthly turnover is nearly Rs 100,000 for the few months when chaku is in high demand.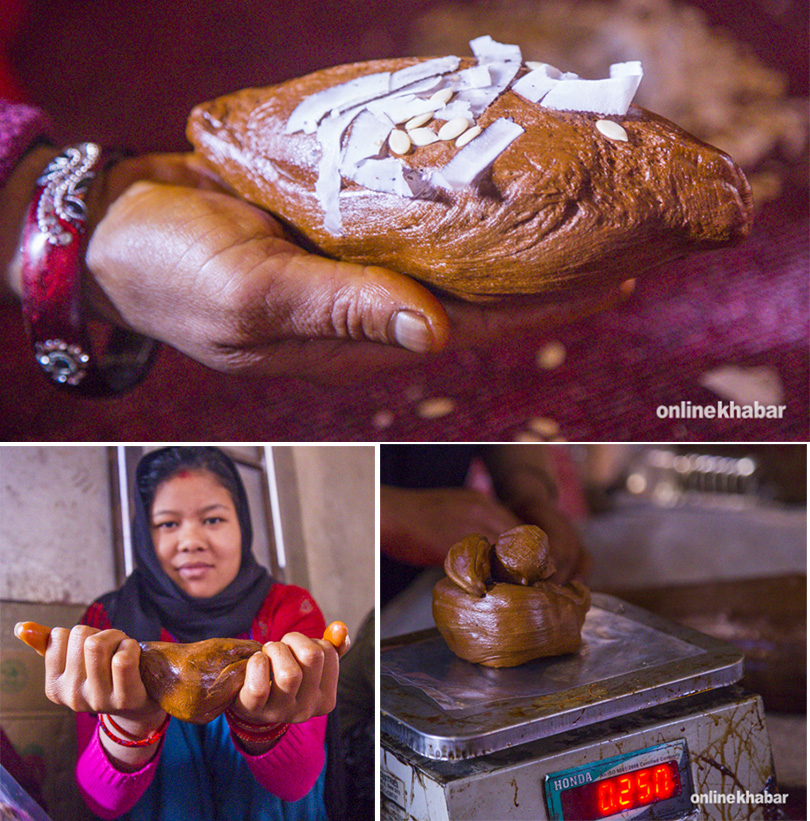 The taffies are not only a treat, they are also an important element in a religious ceremony, especially for the valley's Newa community.
***
From the archive.