Kathmandu, May 1
The KP Oli government is making preparations to procure 30,000 metric tonne of sugar from India, pointing that domestic production cannot meet the demand for the sweet substance in the local market.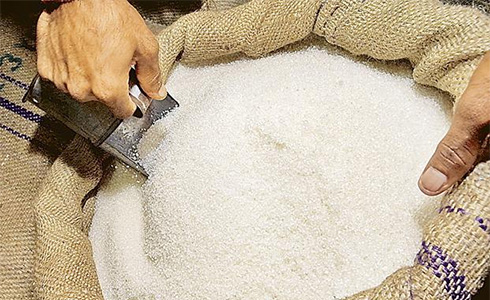 The Ministry of Finance is making final preparations to give huge customs concessions on the import from India. As per the preparations, the government-owned Salt Trading Corporation will import sugar from India by paying one per cent customs.
The price of sugar has been soaring, with STC running out of stock of the sweet substance. This is why the government has allowed sugar import from India, a source at the Ministry of Supplies said. The supplies ministry had sent to the Ministry of Finance a proposal on importing 50,000 MT of sugar. The finance ministry is making preparations to allow import of 30,000 MT.
In the last crushing season, Nepal produced a total of 1,67,000 MT of sugar, as initial estimates suggest. This is way below the annual demand for 2,55,000 MT of sugar.
Kumar Rajbhandari, STC spokesperson, said they are about to import sugar from India in view of a possible shortage due to reliance on domestically-produced sugar.
Sugar industries said they could run sugar mills for only two months during the crushing season, due to a shortage of sugarcane. This grim situation has arisen because sugar factories do not pay sugarcane farmers on time.
We are yet to get an all-clear on importing sugar from India, Rajbhandari said, adding: We will start the procurement process once we get the go-ahead.
According to STC, sugar price has risen to INR 34 (around Rs 55) in the Indian market. Delay on the part of the government in making a decision on sugar import means consumers will have to buy sugar at a higher rate.