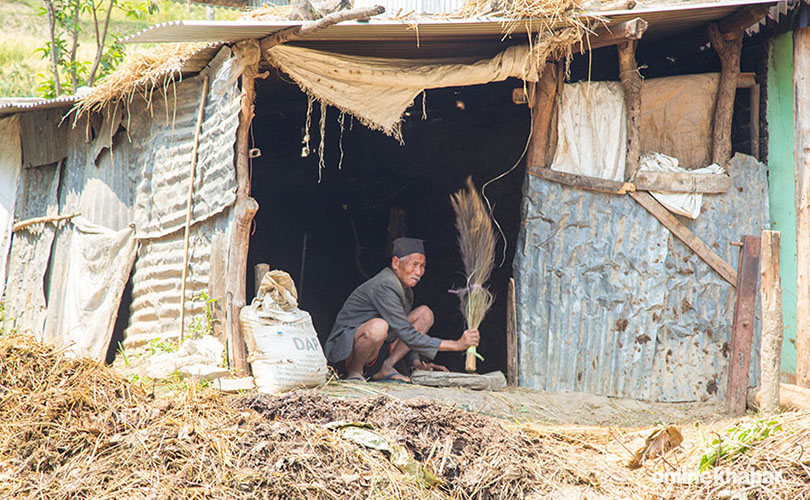 Kathmandu, August 16
The newly-formed Prachanda-led government is doing homework to increase aid to victims of last year's earthquakes that killed around 10,000 people, destroyed infrastructure worth trillions of rupees and rendered thousands of people homeless.
After distributing an initial package of Rs 50,000 to each quake-affected family in the first installment, then KP Oli government had agreed on giving each affected family up to Rs 1.5 lakh more, provided donors make the funds available.
The Nepali Congress had objected to this scheme in the Parliament and demanded lumpsum payment to the victims, forcing the Oli government to provide Rs 1.5 lakh to each affected family immediately.
And now, the Prachanda government is doing homework to 'correct this decision' and provide to each affected a total of three lakh rupees.
Preparations are afoot to increase the aid package meant for quake victims to three lakh rupees by adding one lakh more to the earlier package, a source at the Prime Minister's Office said, adding: We are in informal talks with donors regarding this issue and they are positive (about increasing the aid package).
Pointing at understanding reached with donors, the Oli government had said it cannot make lumpsum payment to affected families. Government officials said donors will be willing to provide for quake victims.
Meanwhile, experts said there's a need to amend working procedures for increasing aid to the quake-hit. A source pointed at the need to get a go-ahead from major donors like the World Bank, Asian Development Bank and JICA before increasing the aid. The World Bank headquarters' should give its consent for amending the procedures, the source told Onlinekhabar.