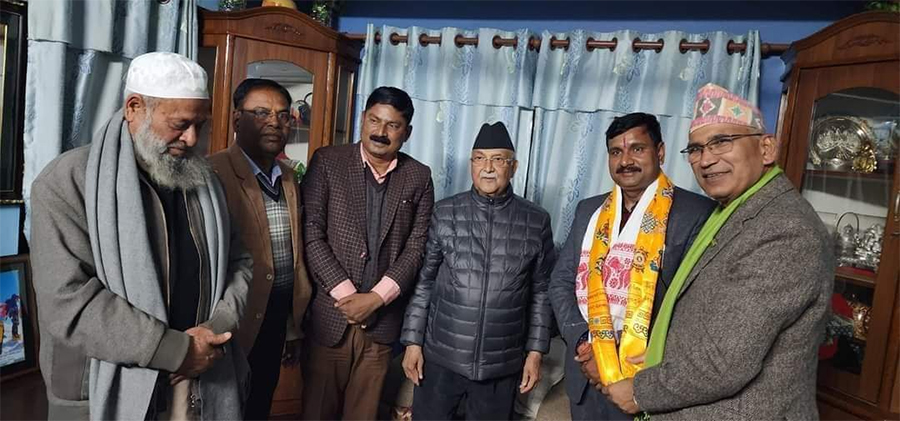 Kathmandu, January 3
Independent lawmaker Kiran Kumar Sah, elected to the House of Representatives from Rautahat 2 has joined the CPN-UML.
Sah, who stole the limelight by taking the oath of office and secrecy in the Sanskrit language, was welcomed to the party by its chairman KP Sharma Oli at his residence in Balkot, Bhaktapur this morning.
Sah says he was already a part of the UML unofficially and gave this affiliation formality today.
Sah won the election in Rautahat with the support of another independent lawmaker Prabhu Sah, who gave up the CPN-UML nomination to contest independently. He has established a new party, which many believe is a preparation to joining back the CPN-Maoist Centre.