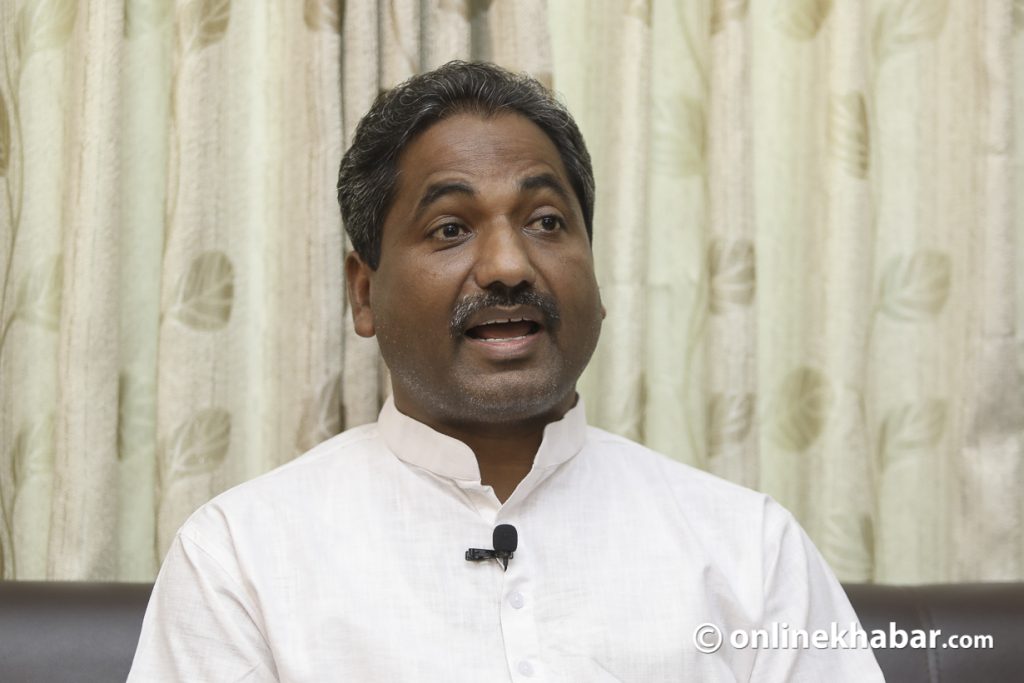 Kathmandu, October 13
The ruling alliance has decided to back Prabhu Sah, a leader who rejected the CPN-UML's nomination to contest the House of Representatives election independently in Rautahat 3.
The CPN-Maoist Centre's Deputy General Secretary Barsha Man Pun says the Maoist Centre candidate Ravindra Patel, who has filed his candidacy on behalf of the ruling party, will be convinced to withdraw his candidacy although the time given by the Election Commission for that has been over.
It means the Maoist Centre candidate will be there legally, but he will also solicit votes for Sah.
If that happens, Sah is highly likely to win the election as the main opposition, CPN-UML, does not have any candidate there. Sah himself was given the UML nomination, but he ditched it without letting the party leadership know on time, thereby making the party nominating someone else impossible.
Sah was in the CPN-Maoist Centre previously.
Earlier, the ruling alliance has already decided to support UML dissident Ghana Shyam Bhusal in Rupandehi. The UML has also backed Nepali Congress dissident Dinesh Koirala in Chitwan.