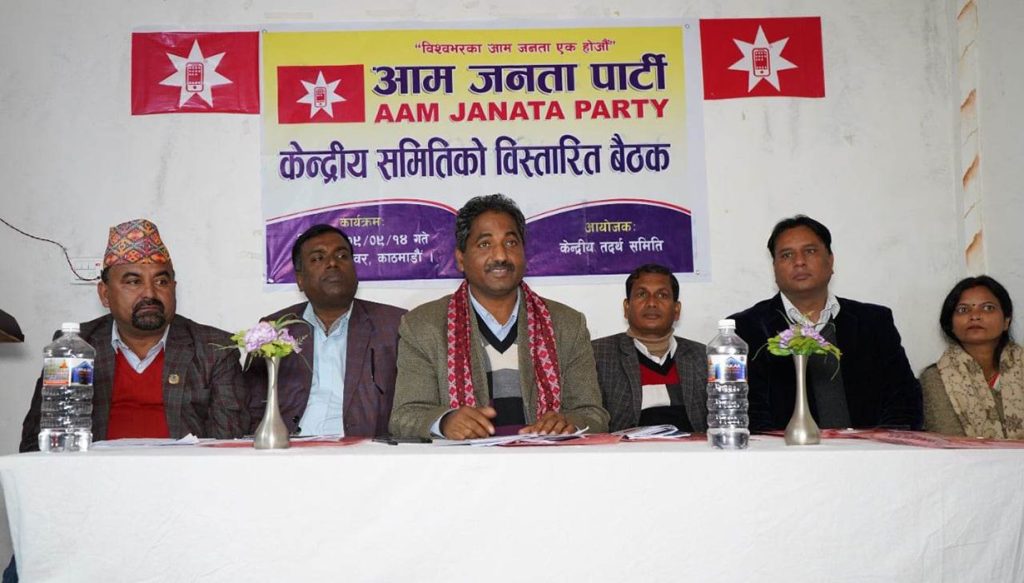 Kathmandu, December 30
Lawmaker Prabhu Sah, who rejected the CPN-UML's nomination to contest the House of Representatives election independently in Rautahat 3, announced a new political group, named Aam Janata Party, on Thursday.
Insiders, however, say Sah does not want to lead the party in the long run, but he wants to merge it with the Maoist Centre as soon as possible.
Sah was a key leader of the Maoist party representing the Madhesh region before he stayed in the CPN-UML when the then Nepal Communist Party (NCP) was split. But, as the UML has already taken action against him and he has also betrayed the party leadership, his return to the UML is highly unlikely.
It means he might want to go back to the Maoist Centre.
But, why did he announce a new party then?
"When you join us representing a party, you'll have more bargaining powers," a leader of the Maoist party says.
On the day of the party announcement, Prabhu Sah also commissioned a three-member committee to hold talks with like-minded parties for the purposes of cooperation and merger on the day of the party announcement. It also clearly signifies he wants to merge this party with a bigger one as soon as it gets recognised.
"We may be unified with some progressive forces in the future," Sah says, The Maoists are also a progressive force."