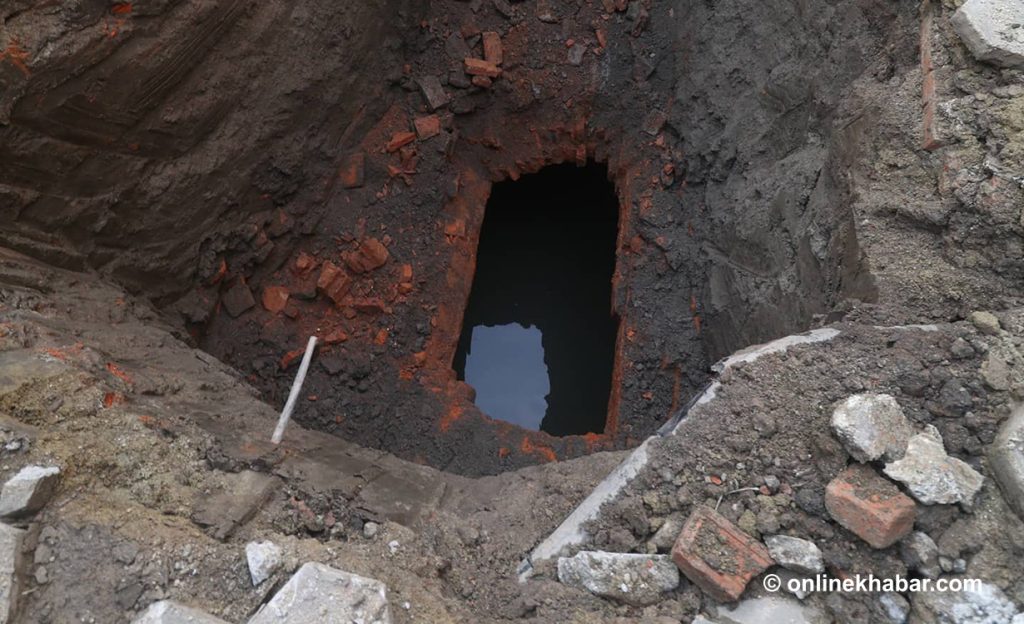 Kathmandu, September 19
The Kathmandu metropolitan city says it has continued the Tukucha river digging campaign on Monday also.
On Sunday, the Patan High Court told the Kathmandu metropolitan city not to demolish buildings constructed by encroaching on the Tukucha river. Following that, the campaign is focused on open spaces and compounds in the Putalisadak-Kamaladi area instead of concrete buildings, according to the city office's police force chief Raju Pandey.
After the city government had begun the demolition drive in its bid to save the river from disappearance, some businesses to be affected by the campaign moved the court. Responding to the writ petition, a single bench of Judge Dipendra Bahadur Bam on Sunday issued the interim order to be effective until the next verdict.