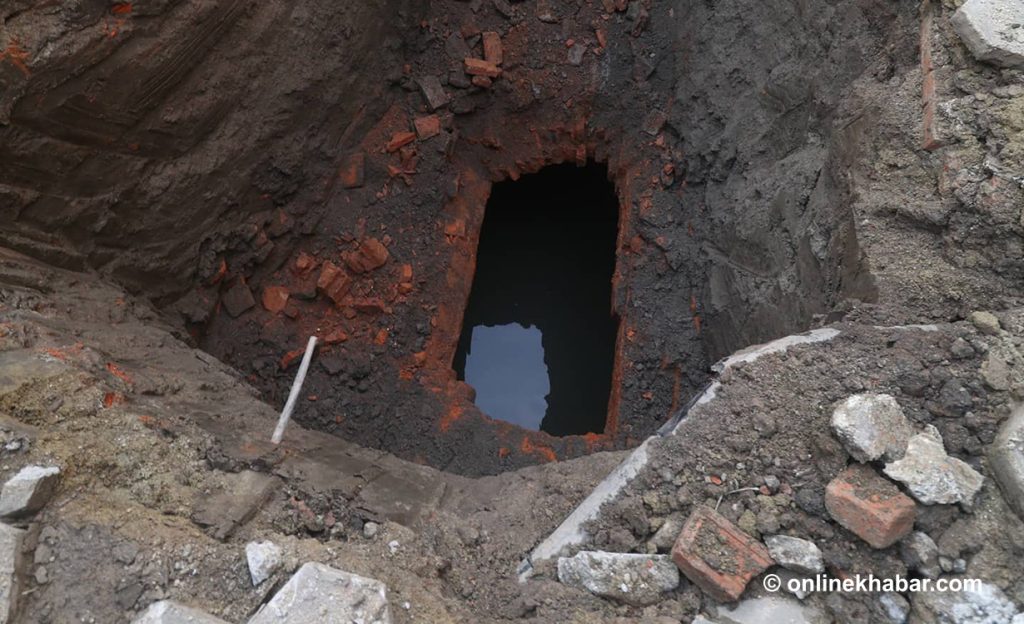 Kathmandu, October 23
A team of archaeological experts commissioned by the Department of Archaeology under the federal government has proved the Tukucha river covering in Kathmandu to be an example of archaeological heritage.
It means the Kathmandu metropolitan city has to stop the uncovering campaign.
Arguing the river was covered by the locals by encroaching on the public land, the city government launched a mission to make it open, in its "original form" in September.
However, the move was stopped by the Patan High Court as the locals filed a writ petition claiming the campaign deprived them of their residence.
After some stakeholders also said the covering was a historical structure, the department launched a study under the leadership of archaeologist Bhaskar Gyawali. "They said it was a Rana-era structure," the department spokesperson Ram Bahadur Kunwar says, "It has also recommended that we preserve it."
The department considers any structure built at least 100 years before now as archaeological heritage.