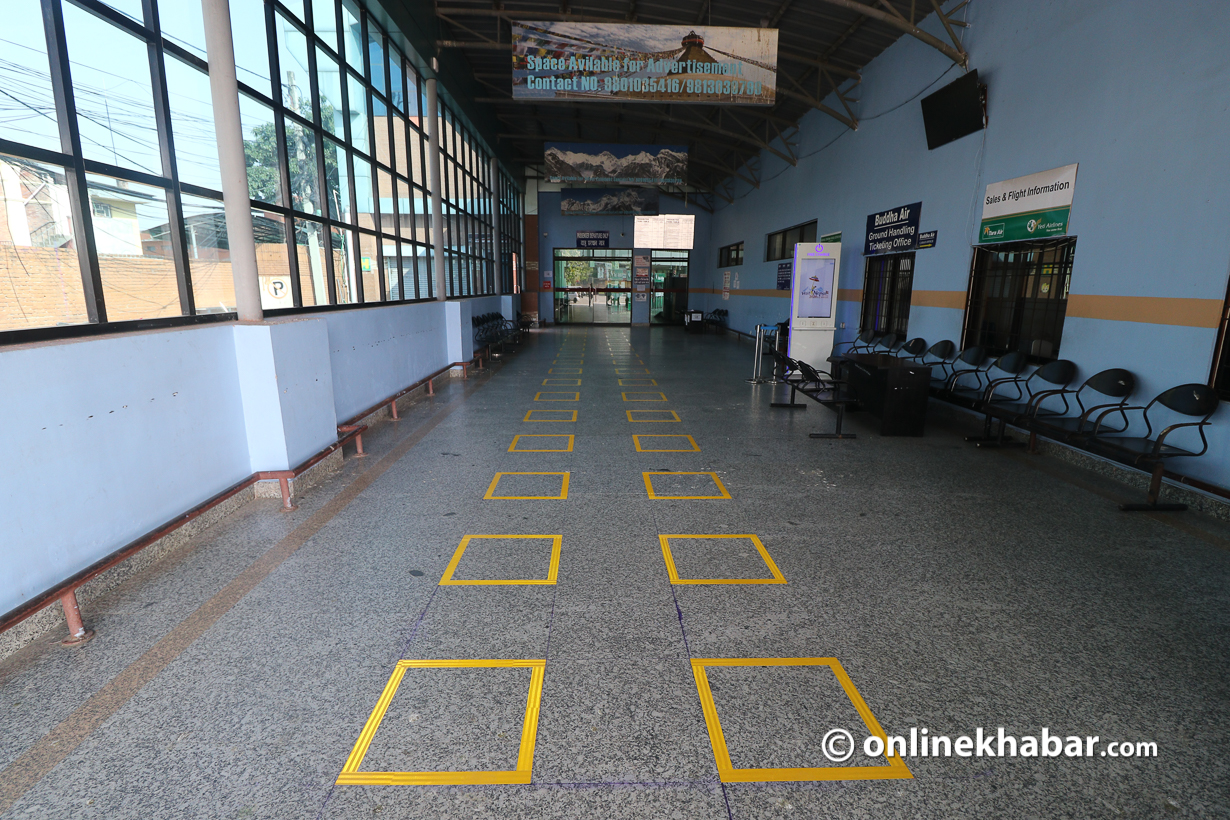 Kathmandu, May 12
The Tribhuvan International Airport in Kathmandu has started preparations to resume operation in June after halting the operation of regular flights for two and a half months to control the coronavirus outbreak.
The government has suspended all domestic and international flights until May 31. The airport management wants to resume the operation as soon as the suspension ends, officials say, adding social distancing measures will be adopted to minimise the coronavirus infection risks then.
Accordingly, the airport has begun placing marks for the passengers to sit and stand at dedicated spots only before boarding the flight or after landing so that there is a needful distance between two persons.
Meanwhile, the country's aviation regulatory body, Civil Aviation Authority of Nepal, and individual airline companies are also preparing to issue their own guidelines to promote safety after the flight resumption.