Kathmandu, January 6
Deputy Prime Minister and Foreign Minister Kamal Thapa said Prime Minister KP Sharma Oli will visit India first.
Thapa said Oli will first visit India as the latter had invited him first, adding that the PM will visit China after India.
Preparations for the PM's trips are underway, Deputy Prime Minister Thapa told journalists at the Reporters' Club on Wednesday. "As the PM got the invite from India first, he will visit India first," Thapa said. He said the visit may take place in the second week of February, though the exact date is yet to be set.
PM Oli, according to DPM Kamal Thapa, is likely to visit India in mid-February
India's Prime Minister Narendra Modi had extended an invite to Oli the day he became the PM. Prime Minister Oli has been reiterating that he will not visit India unless and until the blockade ends.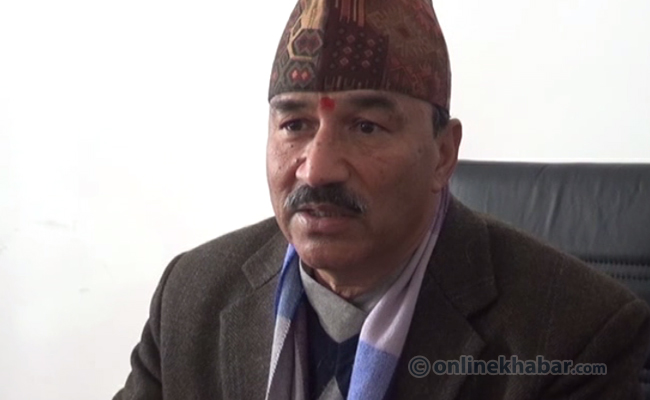 Meanwhile, Thapa said all customs along the India border, save Birgunj, have opened. He claimed Birgunj remains shut due to obstructions from the Nepali side itself.
Thapa claimed that the Birgunj obstructions will go after the formation of a taskforce for province delineation and preparation of a framework for the fulfillment of the UDMF's 11-point charter of demands.