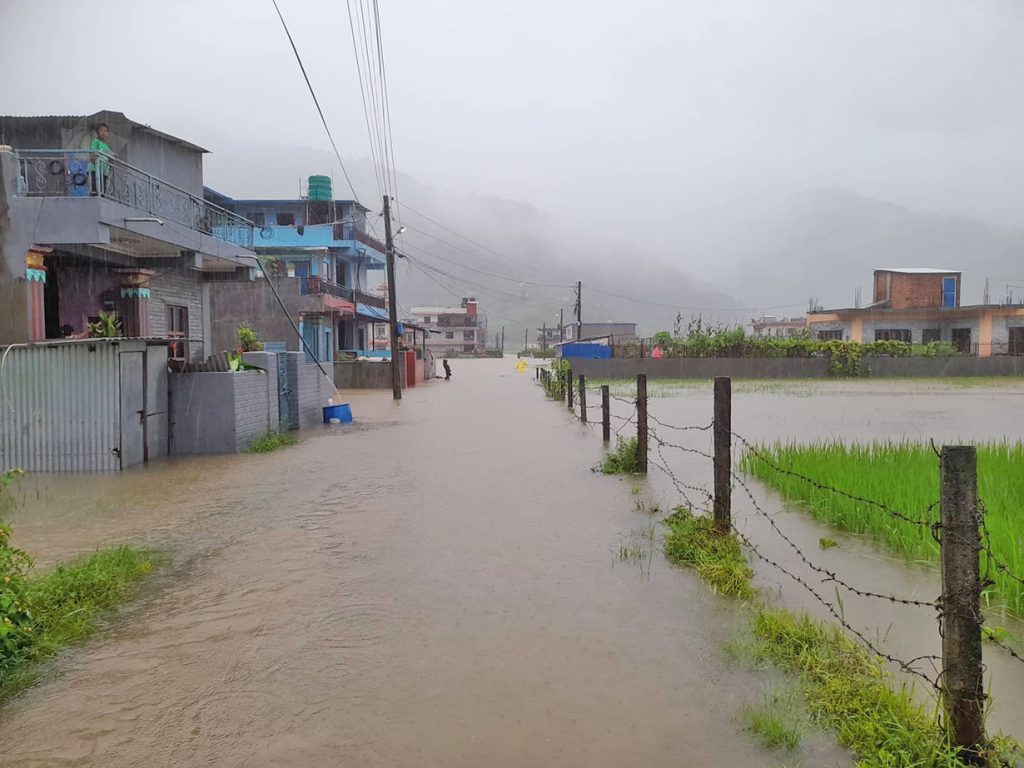 Kathmandu, August 1
Incessant rainfall has wreaked havoc in the Kaski district of western Nepal. From last night, the district has reported one death, two injury cases and the inundation of over 100 houses.
Santosh Sunar (26), a man who would live in the house of Laxmi Khadka Chhetri in Dihikopatan, Pokhara metropolitan city-6, died as a landslide buried the house at around 1 am today.
A resident of Bhurjungkhola Tatopani, Machhapuchhre rural municipality-1 of the Kaski district, Sunar was rushed to the hospital following the disaster, but doctors at the Western Regional Hospital declared him dead during treatment at 2:20 am today.
The victim's sister Sunita Sunar (27) and Sunita's daughter Simran (10) have sustained injuries and they are undergoing treatment at Gandaki Medical College. Police say they are out of danger.
Meanwhile, around 100 houses in Kamalpokhari, Pokhara-13, have been inundated as floodwater from the local Kahunkhola stream entered the human settlement following the incessant rainfall.
Ward chair Kiran Baral says efforts are underway to drain the area.