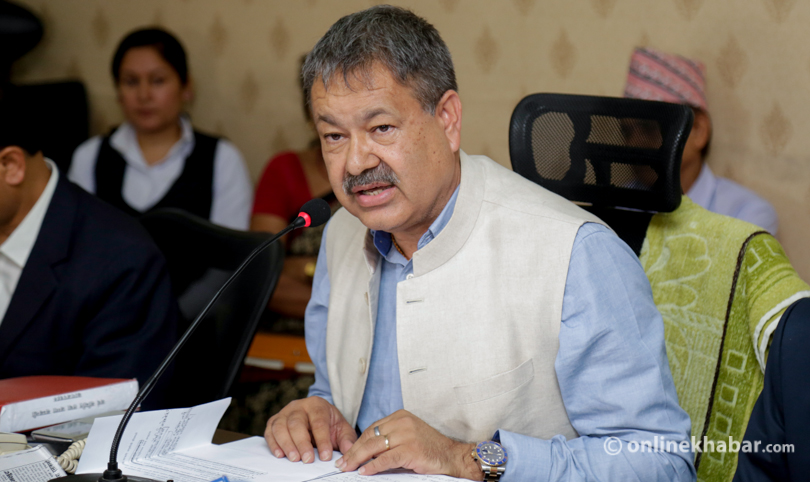 Kathmandu, September 15
The Good Governance and Monitoring Committee of Parliament on Friday wrote to the Ministry of Supplies to suspend Nepal Oil Corporation Executive Director Gopal Bahadur Khadka, who has been accused of committing irregularities in purchase of land in various parts of the country to build petroleum storage facilities.
The Industry, Commerce and Consumer Welfare Committee has already concluded that the Corporation under the leadership of Khadka was involved in irregularities in the purchase. A probe committee formed by the Ministry has also recommended action against Khadka.
However, Khadka is still executive his power as the chief of national fuel monopoly.
In this context, the Committee today handed over the letter to the Ministry, urging it to bar Khadka from daily functioning of the office till the investigation concludes.