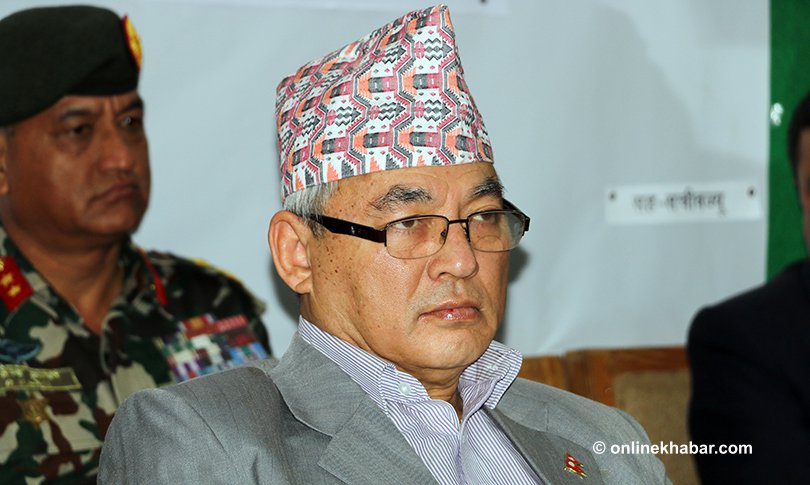 Kathmandu, December 13
Minister for Home Affairs Ram Bahadur Thapa says the government is preparing to increase the number of Armed Police Force personnel on the Nepal-India border so that the country can 'counter' reported Indian encroachment. He says the number of border outposts will also be revised.
Speaking at a meeting of the International Relations Committee in Parliament on Friday, Thapa said India had encroached more than 400 square km of the land of Nepal in Kalapani and Limpiyadhura on the western side. He informed that the encroachment began as early as in 1962.
"But the government is clear that this land belongs to us. Previous governments were also fighting [to secure the land]," he said, adding, "There are around 37,000 APF personnel; it is not sufficient for border security. The ministry has proposed recruiting more people."
Likewise, preparations were underway to add 60-70 more border outposts, he informed.