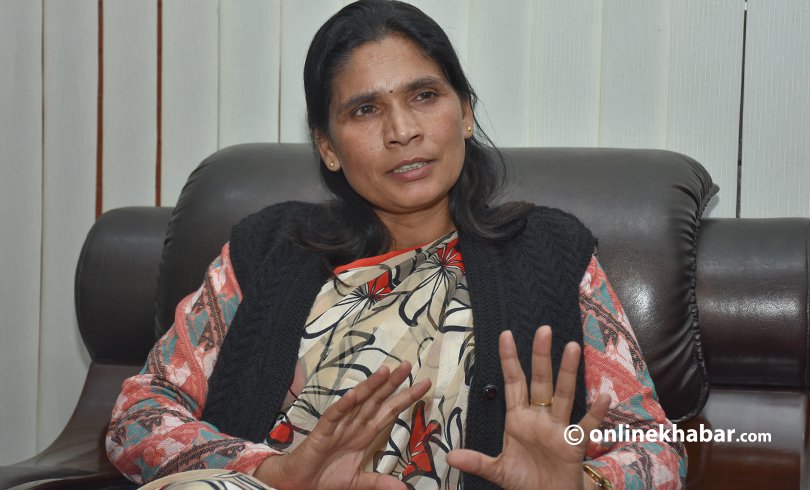 Kathmandu, December 13
More than one month after the Indian government published its new political map incorporating the disputed Kalapani region, Nepal's Minister for Land Management says her government will also publish a new map that will claim the disputed region to be a part of Nepal.
Padma Kumari Aryal says the government will soon publish a new map that will show Limpiyadhura, the origin of Kali river, as the northwestern border point of the country.
Speaking at a meeting of the International Relations Committee in Parliament on Friday, minister Aryal conceded that the existing map of the country was faulty as it did not extend up to Limpiyadhura. She added that efforts were underway to correct the error.
"The government will publish [the new map] on the right occasion. We are collecting documents for this, currently," she said.
Aryal informed that the government had sent a diplomatic note to India, adding, "The prime minister also wants to solve the issue anyhow, even if it takes a dialogue at his level."
Meanwhile, the meeting also directed the committee to issue the new political map at the earliest. Likewise, it urged the government to take initiatives to remove Indian personnel from the disputed land.