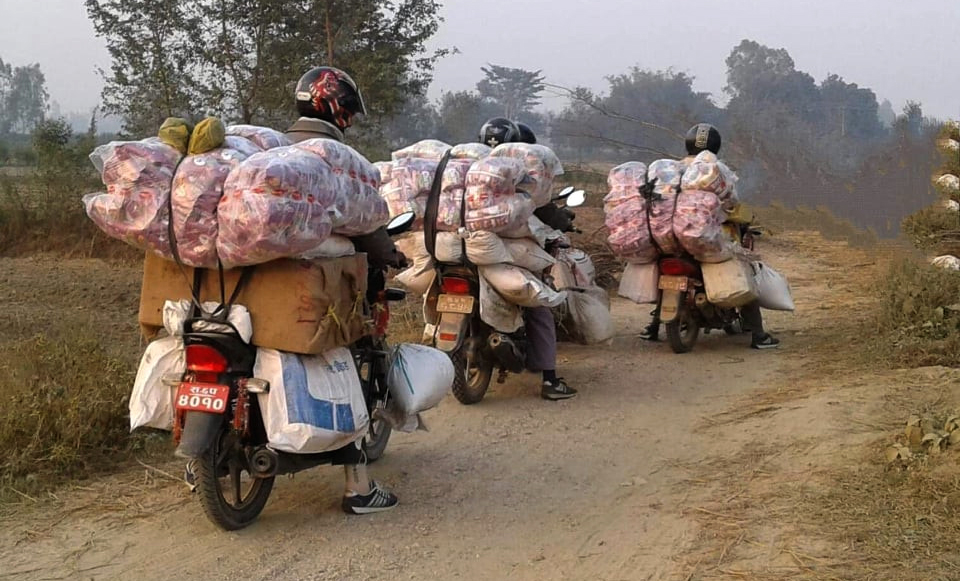 Kathmandu, November 10
An investigation commissioned by the Home Ministry has revealed India-Nepal cross-border smuggling is rife of late thanks to the assistance of local bureaucrats and the protection of local politicians.
After Indian media reported that some Indians were involved in the smuggling of daily consumables such as sugar, the ministry launched an investigation in the Jhapa, Morang and Sunsari districts of eastern Nepal.
The investigation led by Joint Secretary Bhishma Kumar Bhusal concludes a lack of coordination among authorities involved in border management has caused an increase in cross-border smuggling. The team had representatives of the Nepal Police, Armed Police Force and National Investigation Department as its members.
"For example, security and customs agencies do not cooperate with each other," a member of the team says, "Customs officials patrol the area without the police."
"Local political leaders are also involved in one way or another."
The report, however, does not name who exactly is facilitating the illegal trade.
The Home Ministry has already sent the report to the Finance Ministry for further investigation and action. "We have already begun steps to improve the system," an official says.