The world celebrates International Day against Drug Abuse and Illicit Trafficking, aka World Drug Day on June 26 every year. Since 1987, this day has been observed globally with the goal of creating a world free of drug abuse. Nepal is no exception to this.
In Nepal, the Ministry of Home Affairs through the Narcotics Control Bureau (NCB) of Nepal Police has been carrying out different activities nationwide following an integrated approach to combat drug problems. But still, the number of drug users is escalating in Nepal.
 As per the latest data, about 130,000 people in Nepal are abusing drugs, which has almost doubled since 2007. Out of them, around 75 per cent are under the age of 30 years, and the number of drug users has been increasing at the rate of 5.06 per cent every year. 
This alarming rise has worried authorities and other non-state stakeholders. While the NCB, other stakeholders and the experts view that there has been some improvement in drug abuse control in Nepal, it has not been as well as expected. Further, this social problem cannot be controlled and prevented from the efforts of the government alone, it requires efforts of multiple stakeholders in society such as parents, families and schools, they say.
Failure in achieving expected improvements
SP Rishi Ram Kandel, the information officer at the NCB, says the bureau has been unable to carry out anti-drug abuse activities currently due to the restrictions imposed to control the coronavirus infection. However, it seems the number of people abusing drugs is continuously rising during this period also due to various reasons such as financial problems, social media influence, stress, anxiety and many others. Kandel says research work is essential to assess the actual status of drug abuse now.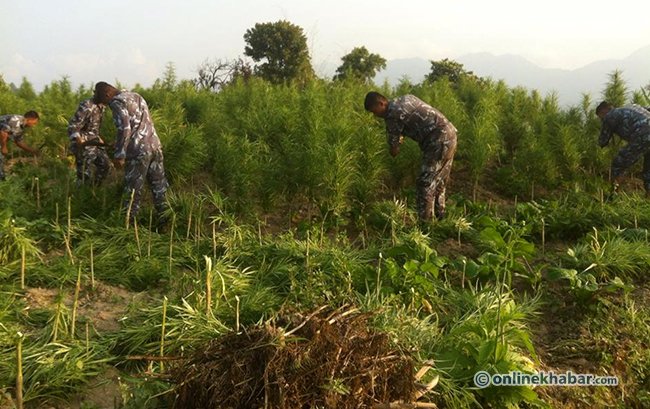 As per Kandel, the NCB has been mainly working on controlling the supply side. Alongside, the bureau is also working on preventive measures such as conducting awareness programmes at schools and different levels of society and destroying the plantation of drug substances.
" Of course, there have been some improvements. But, still, we are not getting results as expected," Kandel says, "This problem cannot only be tackled by the efforts of the Nepal Police alone; it requires multiple stakeholders' integrated responses and initiatives."
"Controlling this problem is only possible with the collective efforts of different INGOs, NGOs, the Department of Drug Administration, media, parents, schools, colleges and local governments."
Sociologist Dipesh Ghimire agrees and says, "First and foremost, parents and families have the major role in controlling this problem. Then comes society, community-based organisations and private sectors like rehabilitation centres."
Further, Ghimire states that the government has taken initiatives at the policy level, institutional level and carrying out different awareness, rehabilitation and counselling programmes. "However, there is a need to do a lot more to combat this social problem."
Need for a shift
Whereas most of the anti-drug activities in Nepal have been focused on curing the problem and controlling the supplies, now, the state and society need to shift their focus on prevention, according to stakeholders.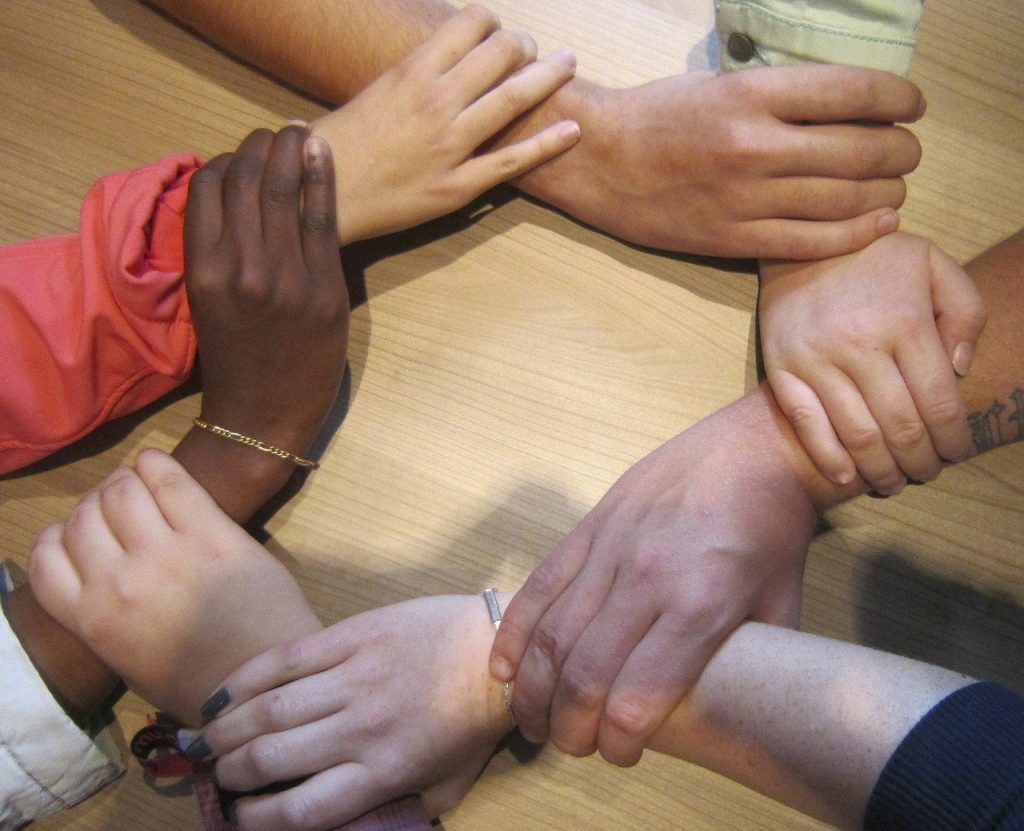 Rabindra Thapa at Aasara Rehabilitation Centre informs people involved in hard drugs and alcohol addiction are usually brought to rehabs for treatment and kept for some months while families fail to recognise underlying causes.
"Of course, this problem should be combatted through treatment rather than punishment as no one is born druggist," he says, "But, it all depends on their psychosocial development and the surroundings they grew up in. These factors need to be identified."
For effectively carrying out the drug control and prevention measures, it is better to prioritise more on precautions than curative measures. Meaning, the drug users should be provided timely care and necessary treatments and should rehabilitate them into family and society, according to Thapa.
The most important thing is to keep the people who are not into drug addiction to date always far from this vicious cycle of addiction and abuse, he says. For this, along with the government, other concerned organisations, civil society, schools, colleges, guardians and media should join hands in order to provide awareness on the negative impacts of drug addiction, suggests Thapa.
Likewise, sociologist Sunita Raut also shares similar views and further adds that the government should strictly implement the laws and strategies and intervene in all levels of drug abuse such as production, consumption or smuggling, in order to effectively control this problem.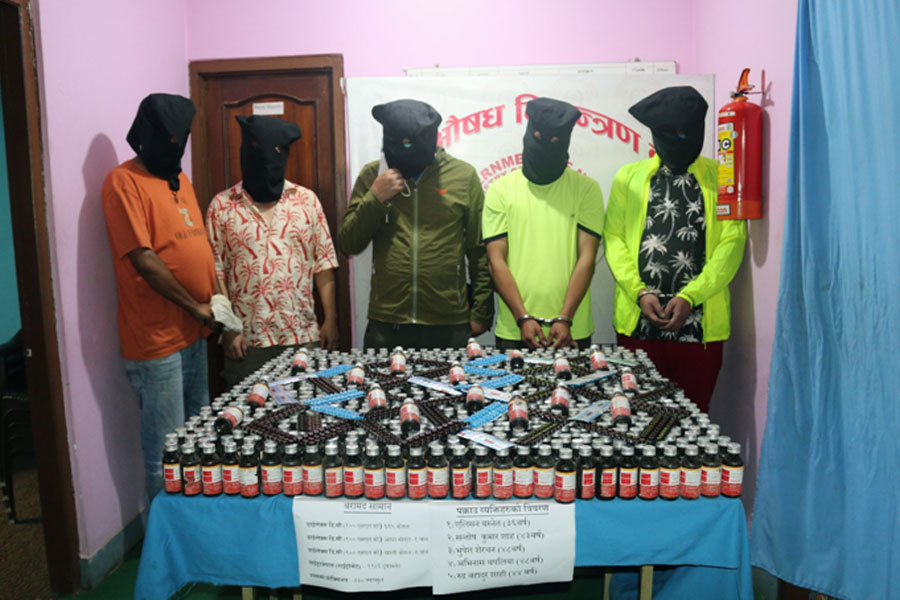 Mainly, in Nepal, "the hard drugs" are reported to be smuggled from the southern borders which are open borders. Though there are stations set up at major border checkpoints, it did not seem to be working effectively, according to another sociologist Dipesh Ghimire.
"Therefore, there should be strict interrogation on the border checkpoints. Also, many other checkpoints should be set up in vulnerable areas or risk zones in different parts of the country," opines Raut, "Further, research on different aspects of this problem should be conducted frequently."
In addition, Ghimire views, "The awareness campaigns are generally conducted for some particular time and afterwards, it is forgotten. Also, the stigma prevailing in the society regarding drug users is restricting the users to openly share their problems."
Raut agrees and adds that it is very significant to conduct the awareness programs frequently and meanwhile update the legal provisions and strategies as per time analysing the pattern, trend and strategy of the people involved in drug smuggling or abuse, which generally keeps changing as per time.