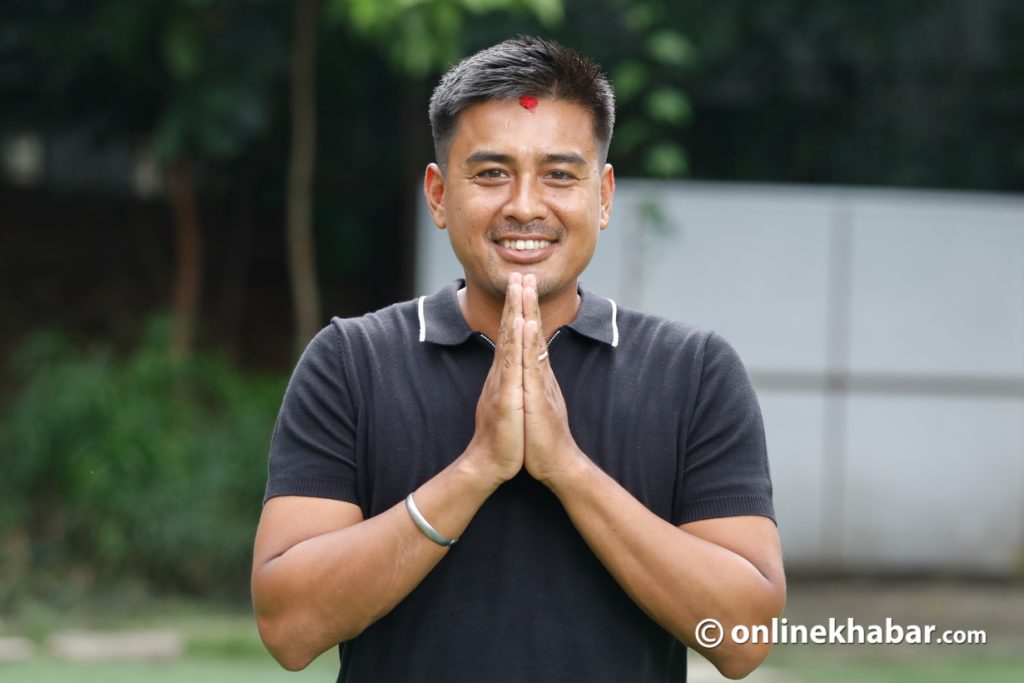 After 17 long years playing for Nepal's cricket team, Gyanendra Malla on August 4 announced he was retiring from international cricket. In the course of his career, the 32-year-old experienced a transformative journey, as he was part of a team that climbed their way from the ICC World Cricket League – Division 5 to attaining the coveted ODI status.
"I think the timing is right. I've given all that I could and when you're not giving 100 per cent, I feel it was time to get away," said Malla adding he will probably not play in domestic leagues either.
End of an era
Malla was one of the last members of Nepal's golden generation that did more than just win games. They entertained the Nepali audience and gave the fans the belief that anything is possible. Evidence of that is how they qualified for the T20 World Cup in Bangladesh inspiring a new generation of cricketers in the process.
That was not all, Gyanendra Malla along with his long-time captain Paras Khadka and Shakti Gauchan played an integral role in getting the coveted ODI status in 2018 to solidify their legacy in Nepali cricket. However, as Malla joins the ranks of Khadka and Gauchan in bidding farewell to his international career, it is safe to say that an era has come to a close.
"Their generation redefined cricket in Nepal. Players like Paras and Gyanendra are why the new generation dreamt of playing cricket. We were the first generation but I this team led by Paras and Gyanendra are the golden generation," said Jagat Tamata. "I feel a little sad and emotional."
However, Gyanendra Malla believes that the present moment is opportune for him to bid farewell. He believes that the cricket team is on a positive trajectory and having devoted his utmost, he now desires to step back and relish the experience of observing the team in action.
The journey has not been as rosy though. After Khadka resigned, Malla took over the captaincy of the team. The team, which was under transition, did not do well and he only managed to win 15 games out of 32.
Things took an ugly turn in 2021 when he was suspended as captain and removed from the team by CAN President Chatur Bahadur Chand following a dispute over the grading of players in the central contract.
The decision to suspend Gyanendra Malla and vice-captain Dipendra Singh Airee was met with resistance from a number of individuals who questioned the reasoning behind it. The environment became tense, with the team teetering on the brink of factionalism.
However, the situation eventually calmed down, leading to Malla's eventual reinstatement in the national team. Malla felt he felt he owed it to the young players to demonstrate his selflessness and leadership qualities again.
Following his return, Nepal went on a series of wins under the leadership of Rohit Paudel retaining the ODI status, playing in the World Cup Qualifier in Zimbabwe and qualifying for the Asia Cup.
"Everything is going great. I wish the team the best of luck," he says.
A young man's dream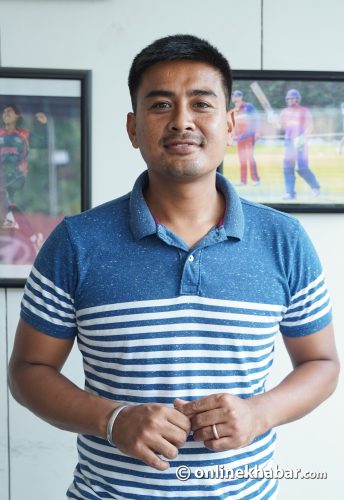 In 2012, at the ACC Trophy Elite held in Saudi Arabia, Gyanendra Malla delivered a standout performance by scoring a 17-ball half-century. Over the course of the tournament, he accumulated a total of 212 runs, including two half-centuries, playing a pivotal role in Nepal reaching the final and sharing trophy with the UAE.
However, as he retires he might carry a tinge of disappointment he never made big runs for Nepal. Fans often say that he fell short of meeting the lofty expectations placed upon him, a notion he does not shy away from acknowledging.
"I don't know why I was not able to score big runs," he says.
Gyanendra Malla, who embraces his identity as a cricketer, cherishes the T20 World Cup in Bangladesh as his most memorable experience. However, not being able to participate in tests and the ODI World Cup leaves a sense of unfulfillment in his career aspirations.
"I hope the younger generation can fulfil our dream," he says.
Over the past year, Malla found himself as the sole seasoned cricketer amidst a lineup predominantly composed of younger players. Once suspended from the captaincy, he transitioned into a mentor figure, offering valuable guidance and support to his teammates.
According to the younger players, Malla held a crucial role within the national team, effectively managing the squad and providing them with valuable guidance and mentorship.
Rohit Kumar Paudel, captain of the national team, has also appreciated Malla's contribution through a social media post.
"From leading the team to glorious victories to setting an example of dedication, guiding us through highs and lows, it's been an incredible journey," writes Paudel. "The selflessness, sacrifices, and invaluable support you've extended to me is priceless."
Similarly, his longtime captain and friend Khadka calls him a champion cricketer, a resilient warrior, and an exceptional teammate.
"Congratulations, Gyanu for serving the nation with utmost pride, grace and most importantly putting in all the effort for years and years with dedication, consistency and selflessness," writes Khakda on Facebook. "It was an honour and a privilege to share the dressing room with you and the memories that we carry through years of seeing Nepali cricket and cricketers grow will never fade away."
An international cricketer has taken to social media to pay tribute to Malla upon his retirement. In an appreciation post, Rohan Mustafa, a cricketer from the UAE, commends Malla, stating, "Your impact on Nepali cricket will always be remembered. Beyond being a player, you are a remarkable individual."